Since my attempt to list the best death metal and doom metal from 2019 went pretty well, I'm going full-scale with a list of the best metal from 2020. Here you'll find upcoming releases, including pre-released songs, as well as the albums I've enjoyed the most during 2020.
My metal from 2020 list will probably lean a bit heavier on extreme metal, but I'll try to include as many styles as possible. If you have any metal albums from 2020 that are missing that you think I should hear, feel free to comment or contact me through some other channel.
Upcoming metal albums from 2020
Here are some upcoming 2020 metal albums, including release dates and song samples, if available.
Obsidian Tongue – Volume III (21 January, United States)
U.S. atmospheric black metal band Obsidian Tongue is one of the first black metal bands with a new album out in 2020. Connections to Woods of Ypres, Fall of Rauros and Panopticon might make it an interesting one.

Obsidian Tongue on Facebook ->
---
Grey Skies Fallen – Cold Dead Lands (23 January, United States)
Grey Skies Fallen is a veteran melodic death metal band from the U.S. "Cold Dead Lands" is album number five. Expect solid melodeath with a progressive side.
---
Dawn of Solace – Waves (27 January, Finland)
After disbanding all his bands and starting Wolfheart a few years ago, Toumas Saukkonen decided to restart one of his old bands, melodic death/doom metal project Dawn of Solace. Judging by "Lead Wings", the new album "Waves" is going to be a good one!
---
Deathwhite – Grave Image (31 January, United States)
Deathwhite is a gothic doom metal band from Pittsburgh. I really liked the debut album "For a Black Tomorrow" and I would be surprised if 2020's "Grave Image" isn't a good one as well. Definitely something for fans of Katatonia and other types of clean vocal music in the doom metal and gothic metal spectrum.

Deathwhite on Facebook ->
---
Scarab – Martyrs of the Storm (6 March, Egypt)
This Egyptian band has delivered some solid Egyptian-themed death metal and is bound to do so again. Pretty cool to hear a band from actual Egypt doing it! "Martyrs of the Storm" is out on 6 March on ViciSolum productions.
---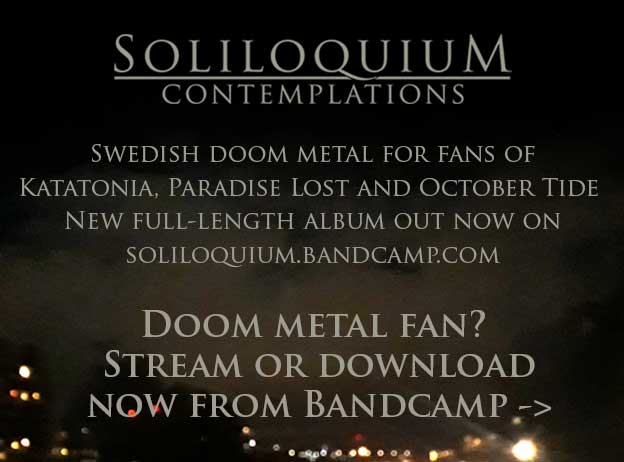 Read more:
Black metal from 2020 ->
Death metal from 2020 ->
Doom metal from 2020 ->
Melodic death metal from 2020 ->
Progressive metal from 2020 ->
Soliloquium, Swedish progressive death/doom metal ->