These are my thoughts on the Katatonia single "Behind the Blood". Katatonia are sure trying to confuse their audience when it comes to "City Burials". "Lacquer" is their softest single yet, and suddenly we're getting a heavy metal track in form of "Behind the Blood"? It's definitely an exciting time to be a Katatonia fan.
About the author

I'm Stefan Nordström, an aspiring musician and content creator. This is one of the ways I promote Soliloquium, my progressive death/doom metal band. If you're searching for new music in the style, it would be awesome if you listened to my stuff on:
Immediate "Behind the Blood" reaction
"Behind the Blood" doesn't waste any time. The song goes straight from a drum hit into a solo. It's noticeably different in style, and you can really feel how the band got fired up from doing their Judas Priest cover live on the last tour. This really is traditional heavy metal done Katatonia style.
At first, I was perplexed, trying to make the connection between the classic-style riffs and the vocal approach from Jonas. The more I spin it, the more "Behind the Blood" makes sense. It feels natural and somehow very Katatonia.
A smart move from the band is to mix up the traditional riffs with some classic Katatonia atmospherics. The part around 2:55 reminds me a lot of the dark Stockholm atmosphere from "Night is the New Day", my favorite Katatonia album.
Catchiness and attitude
Speaking of "the more I spin it", this song is extremely catchy. Some phrases have been on my head for days. Especially "you're a preacher, without a cross". The rock n' roll attitude makes it in there so naturally. I don't think Katatonia could've pulled this off a few albums ago.
Jonas also seems very relaxed in his vocal delivery. He grows on every album, and he has no problem fitting into this slightly different soundscape. There's really not much in terms of noticeably pushing it, which is interesting considering that the song has a Judas Priest vibe going.
It must be quite a change for the rhythm section as well, as the playing is very straight-forward compared to the progressive ideas in many songs on "The Fall of Hearts". In many ways, "Behind the Blood" is such a different song for the band. Yet it feels familiar somehow.
It's also a brilliant twist on the Katatonia concepts. As he said in this interview with Loudwire: "That's the torch to the temple of depression — trying to overcome your demons with having a good time with alcohol and friends". Just a brilliant way to bring the Katatonia darkness into a heavy metal song.
Final words on "Behind the Blood" and "City Burials"
If "Lacquer" stirred things up, I can't believe what "Behind the Blood" did. I really don't know what to expect from "City Burials". The one thing I do know is that I really enjoy both songs. Both of them see Katatonia take on slightly unfamiliar styles, still making them sound distinctly their own. I'm really impressed.
There's also a passion to the songs that makes it so obvious that this is exactly the kind of music they want to write. I can't wait for April 24 to arrive, so I can hear the rest of the songs.
Katatonia – "City Burials" tracklist:
1. Heart Set To Divide (05:29)
2. Behind The Blood (04:37)
3. Lacquer (04:42)
4. Rein (04:21)
5. The Winter Of Our Passing (03:18)
6. Vanishers (04:56)
7. City Glaciers (05:30)
8. Flicker (04:45)
9. Lachesis (01:54)
10. Neon Epitaph (04:32)
11. Untrodden (04:29)
Bonus Tracks
12. Closing Of The Sky (05:26)
13. Fighters (03:37)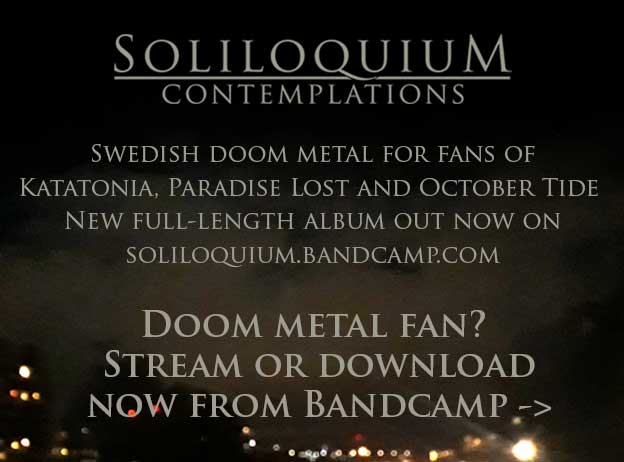 Other Katatonia content on the site:
"Lacquer" review/reaction ->
20 best Katatonia songs ->
Katatonia albums ranked from worst to best ->
Bands that Katatonia fans should know ->
"The Fall of Hearts" review and revisit ->
---
Don't forget to follow Katatonia.