Last year, I did articles about death metal and doom metal from 2019. Many people read them so I decided to make some more articles for 2020. This is my list of quality black metal from 2020. I will include everything from traditional black metal to atmospheric black metal and blackgaze, as long as it's from 2020.
About the author


I'm Stefan Nordström, an aspiring musician and content creator. This is one of the ways I promote Desolator, my old school death metal band. If you're searching for new music in the style, it would be awesome if you listened to my stuff on:
Bandcamp ->
Facebook ->
Spotify ->
YouTube ->
Upcoming black metal albums from 2020
Here I'll start listing upcoming black metal from 2020. Once albums actually get released, I'll start posting song samples and my thoughts on the music.
Obsidian Tongue – Volume III (21 January, United States)
U.S. atmospheric black metal band Obsidian Tongue is one of the first black metal bands with a new album out in 2020. Connections to Woods of Ypres, Fall of Rauros and Panopticon might make it an interesting one.
---
Marrasmieli – Between Land and Sky (27 January, Finland)
Marrasmieli play an interesting form of epic pagan black metal. Not my style of music at all, but I really found myself enjoying this album. Definitely worth checking out!
---
Karg – Traktat (7 February, Austria)
Karg is the project from the Harakiri from the Sky frontman V. Wahntraum. Expect atmospheric black metal with a depressive edge. I enjoyed the 2018 album "Dornenvögel".
---
Dark Fortress – Spectres from the Old World (28 February, Germany)
Dark Fortress is a well-known veteran melodic black metal band. "Spectres from the Old World" will be the band's eight album.
---
Kvaen – The Funeral Pyre (28 February, Sweden)
Kvaen is a massive treat for people into melodic black metal. Lots of memorable melodies, and I'm not surprised this is one of the metal releases that blew up in 2020.
---
Night Crowned – Impius Viam (28 February, Sweden)
Night Crowned is a fairly new Swedish black metal band with a growing fanbase. "Impius Viam" will be the band's full-length debut.
---
Regarde Les Hommes Tomber – Ascension (28 February, France)
Regarde Les Hommes Tomber treads the line between atmospheric black metal and atmospheric sludge metal. I've really enjoyed first two full-lengths from this band, so I have high hopes for their 2020 album "Ascension".
---
Violet Cold – Noir Kid (1 March, Azerbaijan)
Violet Cold is the hipster band that kvlt black metal fans love to hate. Personally, I'm somewhere in the middle.
---
Sadness – Alluring the Distant Eye (29 March, Mexico)
Sadness is a blackgaze band that keeps churning out a lot of material. Some of it, like 2019's "Circle of Veins" is great. Let's hope this is another good one!
---
Aara – En Ergô Einai (3 April, Switzerland)
Solid atmospheric black metal from Switzerland? Why not? Spun this a few times and it's definitely a solid example of the music style.
---
Oranssi Pazuzu – Mestarin kynsi (17 April, Finland)
Oranssi plays some of the weirdest black metal out there, and also some of the most interesting. Heavy on psychedelic rock influences, yet extreme at times. "Värähtelijä" from 2016 impressed me lot, and this new one seems to be the same level.
---
Naglfar – Cerecloth (8 May, Sweden)
Naglfar is classic melodic black metal. I haven't heard much of the band's latest output, but I remember "Sheol" (a million years ago) being solid.
---
A Light in the Dark – Insomnia (8 June, Russia)
2017's "A Long Journey Home" has been a favorite mine, so I was excited to hear another album from this band. Even though "Insomnia" doesn't quite seem to match that one, it's definitely another quality slab of emotional blackgaze.
---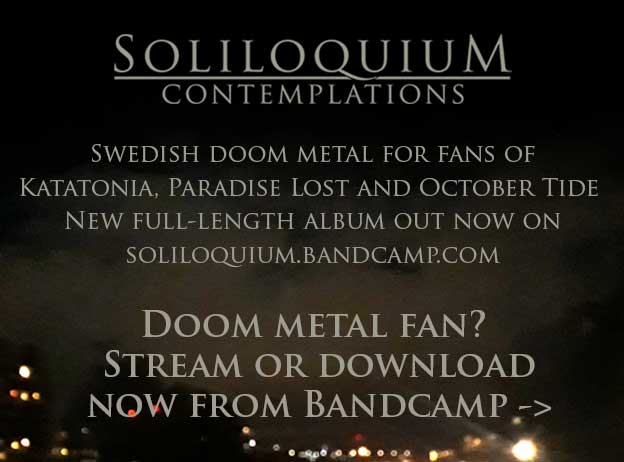 Read more:
Best doom metal from 2020 ->
Best death metal from 2020 ->
Best melodic death metal from 2020 ->
Soliloquium, Swedish progressive death/doom metal ->