After my articles about death metal from 2019 and doom metal from 2019, I decided to keep tracking the cool metal releases for 2020. This is my article about death metal from 2020. I'll keep track of upcoming releases and rate the best ones that's already been released. Find the best new death metal here!
It will be a mix between different death metal styles, everything from old school to brutal and tech death, as long as the music is good. Feel free to comment if you have any death metal from 2020 that should be added.
About the author



I'm Stefan Nordström, an aspiring musician and content creator. This is one of the ways I promote Desolator, my old school death metal band. If you're searching for new music in the style, it would be awesome if you listened to my stuff on:
Bandcamp ->
Facebook ->
Spotify ->
YouTube ->
Upcoming death metal albums from 2020
Since we are still far away from any death metal albums actually being released, I'll start listing some that might be interesting. Bear with me as the list of death metal from 2020 grows.
Odious Mortem – Synesthesia (17 January, United States)
Technical death metal band Odious Mortem returns with a new album after 13 years. Unless something radical has changed, expect calculated precision and flashy playing.
---
God Dethroned – Illuminati (7 February, Netherlands)
Dutch veterans God Dethroned are back with full-length number 11, entitled "llluminati". This band has rarely failed, so I expect some quality death metal with melodeath and black metal tendencies.
Judgement: "Illuminati" is another quality album in the classic God Dethroned style.
---
Svart Crown – Wolves Among the Ashes (7 February, France)
Svart Crown is a blackened death metal band from France, releasing their fifth full-length album "Wolves Among the Ashes" in 2020. Judging by pre-release track "Exoria" (below), it might be an interesting one.
---
Plague – Portraits of Mind (14 February, Greece)
This Greek band came out of nowhere with one of the best death metal releases from 2020. The influence from Death's "Leprosy" and "Spiritual Healing" is strong, but Plague manages to bridge old school and new school in a fairly original way. Really good record.
---
Carnal Tomb – Descend (21 February, Germany)
Carnal Tomb's 2019 album "Abhorrent Veneration" was hailed by many as a great death metal album. Seems the band is quick to follow it up, since EP "Descend" comes out in early 2020.
---
Scarab – Martyrs of the Storm (6 March, Egypt)
This Egyptian band has delivered some solid Egyptian-themed death metal and is bound to do so again. Pretty cool to hear a band from actual Egypt doing it! "Martyrs of the Storm" is out on 6 March on ViciSolum productions.
---
Temple of Void – The World that Was (27 March, United States)
Temple of Void successfully treads the line between death metal and death/doom. It's going to be interesting to see what the new one brings, as I thoroughly enjoyed 2017's "Lords of Death".
---
Benighted – Obscene Repressed (10 April, France)
Benighted has been my favorite brutal death metal band for many years. It's definitely one of the most unique and extreme bands out there, and I expect 2020's "Obscene Repressed" to be no different.
---
Abysmal Dawn – Phylogenesis (17 April, United States)
Abysmal Dawn is a highly rated U.S. death metal band. 2020's "Phylogenesis" will be album number five. For a taste, listen to "Hedonistic" (below).
---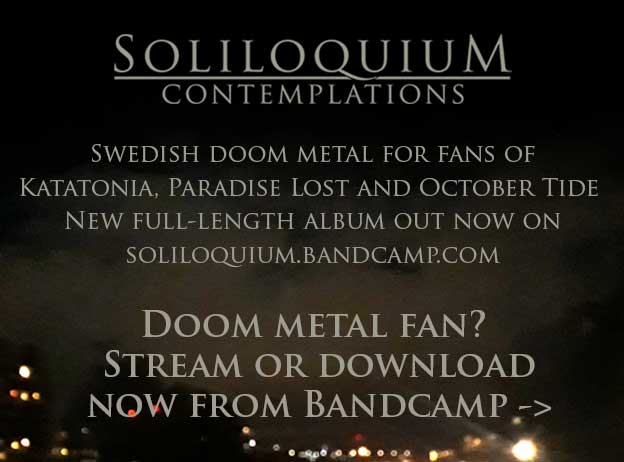 Read more:
50 best Swedish death metal bands ->
Best doom metal from 2020 ->
Best melodic death metal from 2020 ->
10 essential death metal albums ->
Soliloquium, Swedish progressive death/doom metal ->