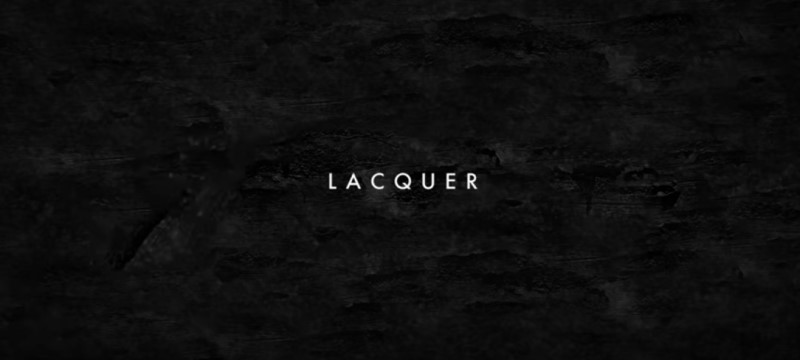 "Lacquer" is the new single from my favorite band Katatonia. It came out on 30 January along with a new album announcement. This is my initial "Lacquer" review/reaction. Full album "City Burials" will be out on 24 April.
About the author

I'm Stefan Nordström, an aspiring musician and content creator. This is one of the ways I promote Soliloquium, my progressive death/doom metal band. If you're searching for new music in the style, it would be awesome if you listened to my stuff on:
New Katatonia is a big thing
A new Katatonia song and release announcement is one of those moments that completely stop my life. "Lacquer" came out of nowhere and made me lose my mind, basically. I totally forgot what I was doing with my online work and found myself tripping over household things, while trying to figure out whether to listen to the song on headphones or in speakers. No band but Katatonia can get such a reaction out of me.
Previous singles like "My Twin" and "Old Heart Falls" provoked similar responses. New Katatonia is always a nervous thing. Some of the songs hit me initially, while others grew over time. You never quite know what to expect. After (sort of) settling down I got my headphones, and turned on "Lacquer" ridiculously loud. These are my feelings about the song after the first ten or so spins.
Initial Katatonia – "Lacquer" thoughts
My immediate reaction is the same as most other people's: "Lacquer" is very electronic-based. I was expecting a distortion guitar break that never came. The trip-hop vibe is very strong and the way the beats, sounds and vocals come together reminds me of the calmer parts of "Night is the New Day" and "Dead End Kings". People expecting a metal song won't find what they're looking for here.
However, it's not a completely mellow song. The vocals get powerful and reach a chorus after the initial calm beginning. The song has the dark inner city feeling I love about recent Katatonia. It has an extremely nostalgic vibe and hits all the right emotional notes for me.
From what I've deciphered so far, the lyrics are equally fantastic. The last few albums really resonated with me lyrically, as Renkse and co really wrote stuff that matched what I was going through in my life. "Lacquer" and "City Burials" seem no different.
In some ways, the song bears similarities to previous electronic and atmospheric ventures like "Unfurl", "Departer" and "Sold Heart". The chorus on this one is much more intense. In conclusion, "Lacquer" reminds me of their B-sides in many ways, but still has enough vocal punch to be a single.
"Lacquer" vocals – ear candy
Vocally, the song is very proficient. Jonas has a voice that ages like fine wine. He sounds more mature and balanced on every new album. There is also more fancy melodic stuff going on in the song. It's all done very tastefully, with the core Katatonia feeling intact.
The powerful high notes around 3:20 sound very fresh to me. Dynamics are just right to make this type of more drony song work. It's hard for me to say more than "it's Katatonia". Just ear candy throughout the whole song.
Final words on Katatonia – "Lacquer"
After hearing "Lacquer", I'm definitely looking forward to what "City Burials" has to offer. I'm fine with this electronic direction, but naturally I hope there will be some heavier doom metal moments as well. A dynamic album with both electronic and heavy moments would be really awesome.
Album thoughts aside, "Lacquer" gets my seal of approval. It's a beautiful piece of dark music. I keep being worried every time a new Katatonia song comes out. There really shouldn't be any reason to be. Now I just can't wait for 24 April to come around!
Katatonia – "City Burials" tracklist:
1. Heart Set To Divide (05:29)
2. Behind The Blood (04:37)
3. Lacquer (04:42)
4. Rein (04:21)
5. The Winter Of Our Passing (03:18)
6. Vanishers (04:56)
7. City Glaciers (05:30)
8. Flicker (04:45)
9. Lachesis (01:54)
10. Neon Epitaph (04:32)
11. Untrodden (04:29)
Bonus Tracks
12. Closing Of The Sky (05:26)
13. Fighters (03:37)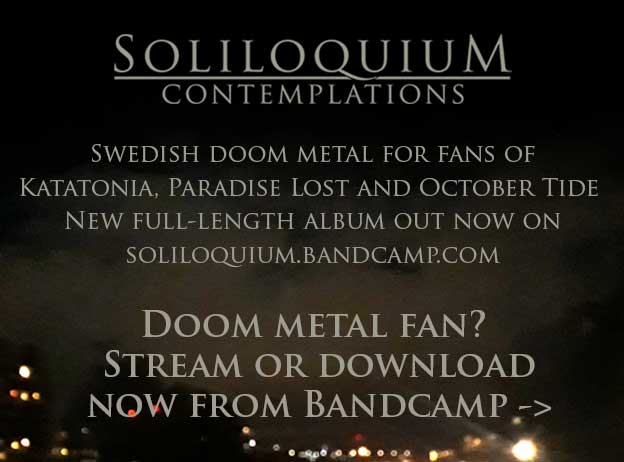 Other Katatonia content on the site:
20 best Katatonia songs ->
Katatonia albums ranked from worst to best ->
Bands that Katatonia fans should know ->
"The Fall of Hearts" review and revisit ->
---
Don't forget to follow Katatonia.