I'm a musician and songwriter that plays in several underground extreme metal bands. Here is your chance to check out all of them! By the way, the best way to support my music and my content that I make very small money from is to buy digital music or merch from the Soliloquium Bandcamp page. Now that's out of the way, it's time to introduce you to my musical projects.
Soliloquium – progressive death/doom, Sweden
Soliloquium is my progressive death/doom metal band, started in 2011. I'm joined by Desolator bass player Jonas Bergkvist as the other full-time member, but writing-wise it's virtually a solo project. I play guitars, sing and write all the music. So far, the band has released three full-length albums: "An Empty Frame" (2016), "Contemplations" (2018) and "Things We Leave Behind" (2020).
Listen: Bandcamp | Spotify | YouTube
Desolator – old school death metal, Sweden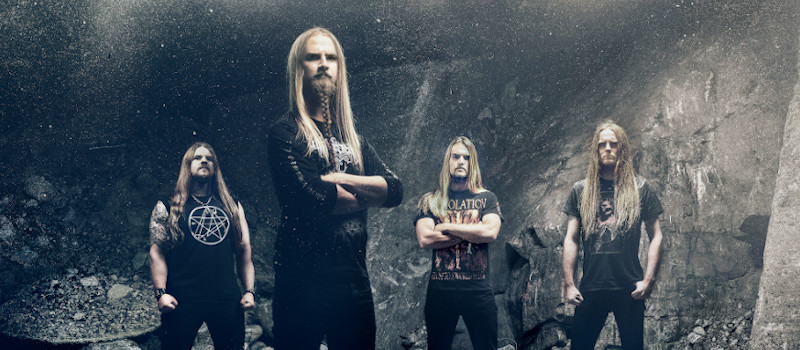 Desolator is my old school death metal band that's been active since 2009. It's the only band I rehearse and play live with, and we've been lucky enough to do a couple of gigs abroad. The Desolator sound slowly transformed from Swedish old school death metal to a hybrid of Swedish and American death metal. Today, the band's sound will please fans of Immolation and Morbid Angel as well as people into the classic Swedish sound (at least we hope so, haha).
Listen: Bandcamp | Spotify | YouTube
Ashes of Life – progressive death/doom metal, Portugal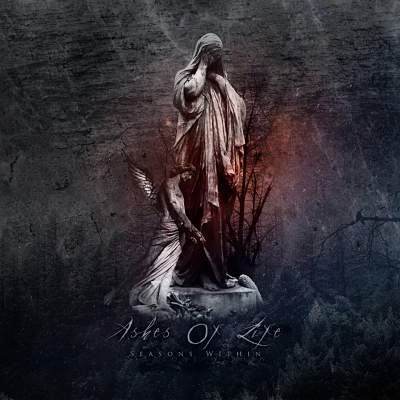 Ashes of Life a progressive death/doom metal band from Lisbon, Portugal that I've been lucky enough to join on vocals. Debut album "Seasons Within" came out in 2020, fueled by ambitious videos for the songs "Shores" and "Tried to Leave".
Trees of Daymare – melodic death metal, Bangladesh/Sweden
I always wanted to sing in a Scandinavian-style melodic death metal, and a few years ago that dream came true. I wasn't expecting to partner with a musician from Asia to do it though, but it has worked out perfectly.
The Ashen Tree – melodic death/doom metal, India/Sweden
I've done vocals and lyrics for one EP with the international death/doom project The Ashen Tree. Few people know about this band, but I'm very happy with how the music turned out.
Ending Quest – old school death metal, Sweden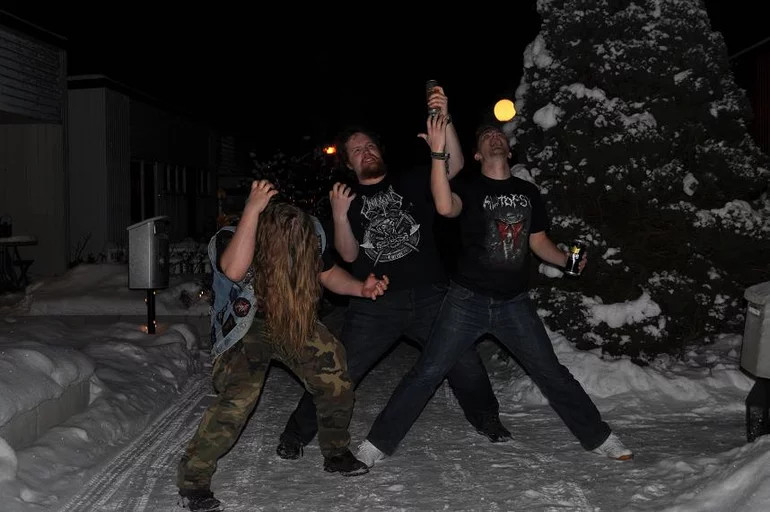 Classic chainsaw guitar death metal from Stockholm like Entombed and Dismember was a big part of my musical evolution. So of course we needed a project like that. We did a couple of EP's and a full-length album called "The Summoning". Today, the project is sleepy, but once in a while when we feel like it we release a single for fun. The latest one is 2021's "Disgust".
Listen: Spotify
Other appearances
I've also done some guest appearances. One that turned is very nice is my vocals in Mistveil's "Defeated but Victorious", great doomy melodic death metal from Greece!
Other things from the site
Info about my bands is far from everything on this site. On the contrary; here you can learn about metal genres like death metal, doom metal and more. Check out these, for starters:
The full guide to death metal music ->
The full guide to doom metal music ->