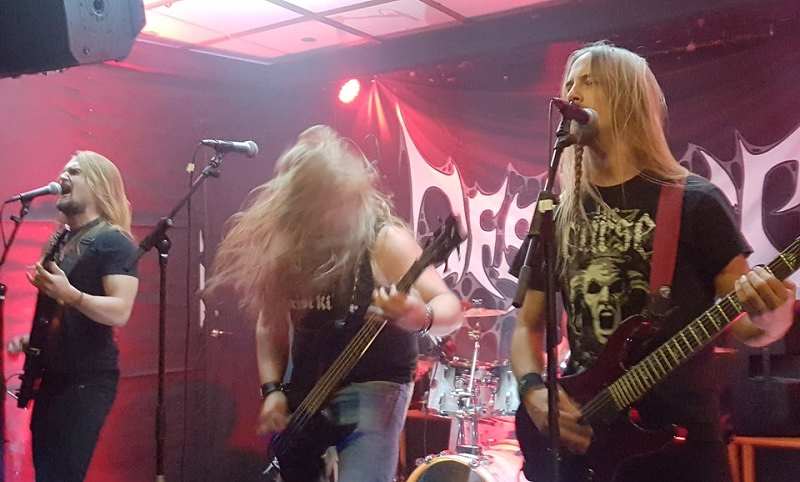 Welcome to my Stockholm metal guide. Here you'll find the best metal things to in Stockholm, Sweden, including metal bars, gig places and stores. I'll tell you a bit about the state of the Stockholm metal scene in 2020, and give you best local tips to have a nice time visiting the city.
This is certainly the first, and maybe last, travel guide on this page. We will see how it goes down. The Metal Travel Guide is usually the best source for this type info, but I'll do my best top them with my local knowledge.
About the author

I'm Stefan Nordström, an aspiring musician and content creator. This is one of the ways I promote Soliloquium, my progressive death/doom metal band. If you're searching for new music in the style, it would be awesome if you listened to my stuff on:
How is the Stockholm metal scene in 2020?
Hmm.. I suppose the answer is "good" and "bad". There is certainly no lack of ambitious musicians or quality bands in Stockholm. If you're coming here looking for musicians to collaborate with or to hear new bands, you're in luck. If you're coming to witness raunchy underground live gigs, you're probably better off heading to Gothenburg.
A lot of venues have closed down recently due to a mix of neighbor complains and economy. This is especially something that hit the metal underground in Stockholm. Finding gigs with the big touring giants in Stockholm won't be a problem in 2020. However, an underground metal gig in a small venue isn't as easy to find as it once was.
Metal bars in Stockholm
The quality (and quantity) of metal bars in Stockholm depends a lot on how extreme your taste in metal is. Sadly, the chances to hearing extreme metal loud on stage or in the bar speakers decreased a lot after Copperfields stopped having local metal nights in 2019. It was the recurring epicenter for the Stockholm metal people and nothing has really replaced it yet.
There is a new live metal project going on out in the Northwest suburbs of Jakobsberg called Fredagsmangel. We will see how long it lasts. Hopefully it will be a success, as it once again gives the local extreme metal bands somewhere to play live.
The Stockholm metal scene is in a bit of state, at least the underground part, due to a lot of mid-size concert arenas closing down. What are we left with? Well, mostly bars playing heavy metal, power metal and other forms of traditional metal. Some of the most famous (or infamous for some) metal bars in Stockholm are:
Many local people in Stockholm will talk shit about these bars, myself included, but we still find ourselves going there sometimes. If you're looking to be out late and pay unreasonable amounts of money, Heaven's Gate in the fancier parts of town does a nightclub take on metal.
Where can you find live gigs?
Your best bet for finding Stockholm metal gigs is searching for them on the usual online places like Songkick and Bandsintown. Using Last.fm and changing your location to Stockholm is another smart way to get upcoming gigs matched with your music taste.
The local metal bands in Stockholm are also pretty good at posting flyers around streets and subway stations around the city. It's worth to keep an eye out, since many of these shows are more underground. Kafé 44, Snövit and Brother Tuck on Södermalm are among the places where these smaller gigs can pop up.
Some of the most common metal live venues (if we're not talking Metallica or Iron Maiden type bands at national Friends Arena, Globen or Tele2 Arena) in Stockholm are:
Fryshuset (Klubben and Arenan)
Kraken
Debaser Strand
Slaktkyrkan
Nalen (including the smaller Nalen Klubb)
Bryggarsalen
As I previously said, many mid-size music venues shut down during 2018 and 2019. I wouldn't be surprised if even more of these metal venues disappear in 2020 and 2021.
Also, keep an eye out for metal cruises to Finland and Estonia. These are usually hosted by Tallink Silja and go out for multiple days of metal gigs at sea. If you're not from Scandinavia, it can also be a pretty crazy culture experience to behold. People tend to go pretty wild. And not only the metalheads.
Recurring Stockholm metal festivals
As a capital city, Stockholm doesn't have anything going in terms of open air festivals. If you're looking for that, you'll need to go a few hours north to attend Gefle Metal Festival. Stockholm Slaughter is a recurring indoor event dedicated to extreme metal. The first edition of Scandinavia Deathfest was also held in Stockholm in October 2019.
Metal stores in Stockholm
Sound Pollution in Gamla Stan is your best for finding metal merch in Stockholm. It's a store that's been around since about forever and stocks a lot of metal and punk stuff. Sound Pollution is worth a visit even if you don't intend to buy something, just to take a look at the most famous metal store in Stockholm.
In which areas of Stockholm can you find the most metal people?
I know how easy is it is to get stuck in the central tourist zone when you come to a new country or city. That's why I wanted to include a highly subjective paragraph like this as well. You're not likely to find many metalheads in upper-class parts like Östermalm, Vasastan or Gamla Stan (unless you enter Sound Pollution).
I'd recommend heading slightly south to Södermalm, the more alternative part of Stockholm. It's easy to find interesting bars and original people there, and it has everything from nicer hipster places to some of the most rundown bars central Stockholm has to offer. Try getting off at subway stations like Medborgarplatsen, Skanstull or Mariatorget.
Aside from meeting other interesting people, it's also the part of Stockholm where you have the best chance of spotting musicians.
Final words on the Stockholm metal scene
I know I'm a bit of a downer about the state of the Stockholm metal scene, but sadly it's an ongoing situation that definitely effects the local bands. Anyway, I hope I provided you with enough cool tips to have a nice Stockholm metal experience.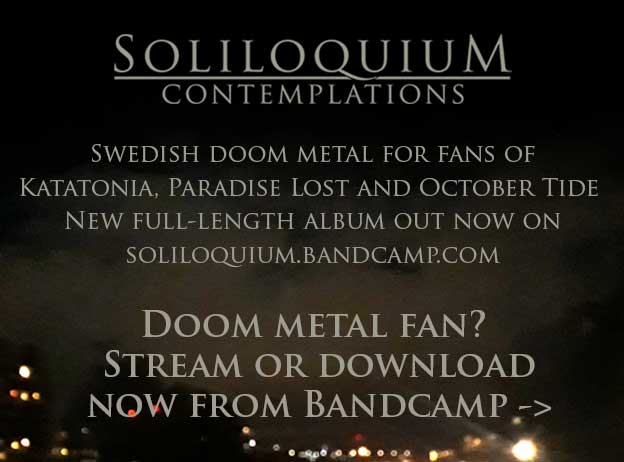 Read more:
50 best Swedish death metal bands ->
The ultimate doom metal genre guide ->
Soliloquium, Swedish progressive death/doom metal ->