After successful doom metal and death metal articles last year, I decided to gather the best melodic death metal from 2020 in this blog post. Please tell me if I'm missing out on any quality melodic death metal from 2020. If you're in search of melodic death metal overall, and not just from 2020, check out my list of the 50 best melodic death metal bands.
About the author

I'm Stefan Nordström, an aspiring musician and content creator. This is one of the ways I promote Soliloquium, my melodic death/doom metal band. If you're searching for new music in the style, it would be awesome if you listened to my stuff on:
Upcoming melodic death metal releases from 2020
Here I'll start listing upcoming melodic death metal releases. As the year passes and more bands start announcing stuff, I'll add more. Only officially announced melodic death metal albums qualify. Once stuff starts getting released, I'll add song samples and thoughts on the albums.
---
Soliloquium – Things We Leave Behind (16 March, Sweden)
Most melodic death metal fans like it when it goes a bit slower, right? My band Soliloquium is releasing its third full-length album "Things We Leave Behind" on 16 March 2020. It's a melodic and progressive take on death/doom metal that I think many melodic death metal fans will enjoy. Head over to the Soliloquium Bandcamp page to stream/download Soliloquium music and support the band.
---
Grey Skies Fallen – Cold Dead Lands (23 January, United States)
Grey Skies Fallen is a veteran melodic death metal band from the U.S. "Cold Dead Lands" is album number five. Expect solid melodeath with a progressive side.
---
Dead End Finland – Inter Vivos (24 January, Finland)
Finland is a central country for melodic death metal, and 2020 seems to be no different. Dead End Finland and their new album "Inter Vivos" is one of the first ones to put out a new album in 2020.
---
God Dethroned – Illuminati (7 February, Netherlands)
God Dethroned are veterans, creating catchy, blackened melodic death metal since like forever. Most of their material has been quality stuff, and "Illuminati" seems no different.
---
Ulfven – Bland Aska Och Sten (20 March, Sweden).
Swedish band Ulfven operates somewhere on the border between death/doom and melodic death metal. The band's 2020 offering is entitled "Bland Aska Och Sten" and drops in March.
---
Wolfheart – Wolves of Karelia (10 april, Finland)
Toumas Saukkonen seems endlessly productive. Dawn of Solace just dropped a nice album, and I'm pretty sure this new Wolfheart album will be another killer piece of Finnish-style melodic death metal.
---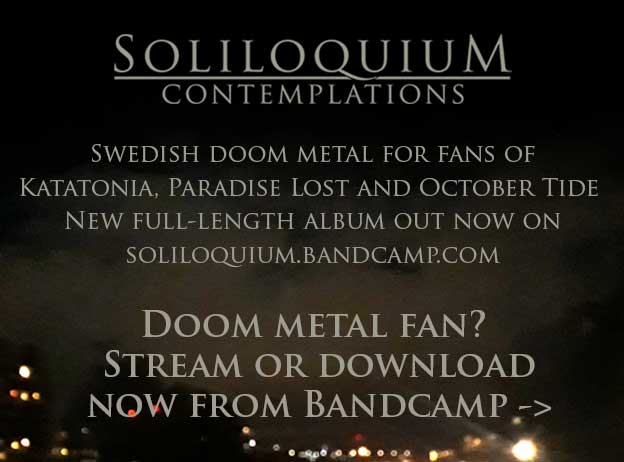 Read more:
50 best melodic death metal bands ->
Best doom metal from 2020 ->
Best death metal from 2020 ->
10 essential death metal albums ->
Soliloquium, Swedish progressive death/doom metal ->