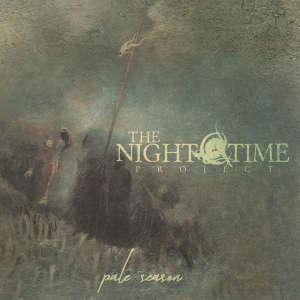 Origin: Sweden
Genre(s): Progressive rock, progressive metal, alternative rock
For fans of: Katatonia, October Tide, Soen, Atoma
This review is also available at rateyourmusic.com
About the author

I'm Stefan Nordström, an aspiring musician and content creator. This is one of the ways I promote Soliloquium, my progressive death/doom metal band. If you're searching for new music in the style, it would be awesome if you listened to my stuff on:
Thenightimeproject in 2016 and 2019
The self-titled debut from Thenighttimeproject was a sleeper favorite of mine that eventually became my 2016 #2 album of the year after Katatonia's "The Fall of Hearts". Thenighttimeproject sees the Norrman brothers from October Tide (also ex-Katatonia) experiment with a softer, experimental side, landing somewhere around a softer version of new era Katatonia.
The band has changed vocalist since the debut. In Mourning's talented Tobias Netzell has left and been replaced by Alexander Backlund. It's some pretty big shoes to fill; Tobias was fantastic on the debut, bringing out the softer side of his clean voice that made parts of the first In Mourning record so good.
Thenighttimeproject – Pale Season tracklist:
Hound
Rotting Eden
Binary
Final Light
Embers
Pale Season
Anti Meridian
Signals in the Sky
Meridian
A broader musical palette
At first glance, Thenighttimeproject sure hasn't been slacking in the songwriting department. "Hound" is a dark, brooding tune that hits close to home right away ("it's never-ending"). "Rotting Eden" reminds me of Soen, another strong player in the genre span similar to Katatonia. It also features some surprising harsh vocals.
"Pale Season" is clearly a very different record, compared to the debut. It's got more drive and more diversity. The nightly, isolated vibe is replaced by more vibrant soundscapes. I hear some of the spacy post-metal acrobatics that made Atoma's "Skylight" record so good. There's also a lot more going on in the guitar and drum department.
Paradoxically, "Pale Season" still feels a bit toothless at times. While vocal lines in songs like "Final Light" and "Anti Meridian" are strong, it doesn't quite reach the memorability or emotional impact of the best songs on the first album. I'm on the fence about whether it's the singer switch or just the overall sound and songwriting.
Alexander Backlund has been getting some slack, but I mostly believe it's the fact that he just can't emulate Tobias Netzell. I dig his performance more and more with each spin. The competence and emotional impact is certainly there. "Hound" is where he shines the most, and it's also my overall favorite song.
Personal connections and "Pale Season"
My theory is that the music style just doesn't resonate as much with me personally. The way songs like "Oneiros" and "Empty Signs" from the debut lent themselves to walking empty streets at night just hit me right at home. That mostly happens with "Hound" and "Anti Meridian" for me on this album.
"Pale Season" is certainly as meticulously composed as the debut, and it sounds great audio-wise. I feel a bit like a dick when I'm constantly comparing it to the debut, always a weird situation to review a quality album that doesn't quite reach its predecessor's heights.
Regardless, it's really cool to have the Norrman's putting out quality death/doom metal with October Tide and a mellow counterpart with Thenighttimeproject. Never stop this perfect arrangement!
The title track "Pale Season" features some high quality melancholy, and it's as close to Katatonia's clean vocal era as we get on this album. Some really solid vocal lines that are bound to get stuck in my head. "Signals in the Sky" featuring Draconian singer Heike Langhans is a nice left turn towards the end, reminding me of her calm ISON project and doom metal all-star project Trees of Eternity.
"Pale Season" delivers
Focus on the previous album aside, "Pale Season" is a quality release. Where the other one felt like a consistent whole, this one draws in different directions. Some parts are eerily distant, some are up front melancholic and I can't really place it as a whole. That also has its charm, and I believe this album will stay in my playlist all year. It has all the characteristics of a grower, too.
Thenighttimeproject offical Facebook page ->
Read more:
Soliloquium, Swedish progressive death/doom metal ->
30 best progressive metal bands ->
10 best October Tide songs ->
20 best Katatonia songs ->
Katatonia albums ranked from worst to best ->