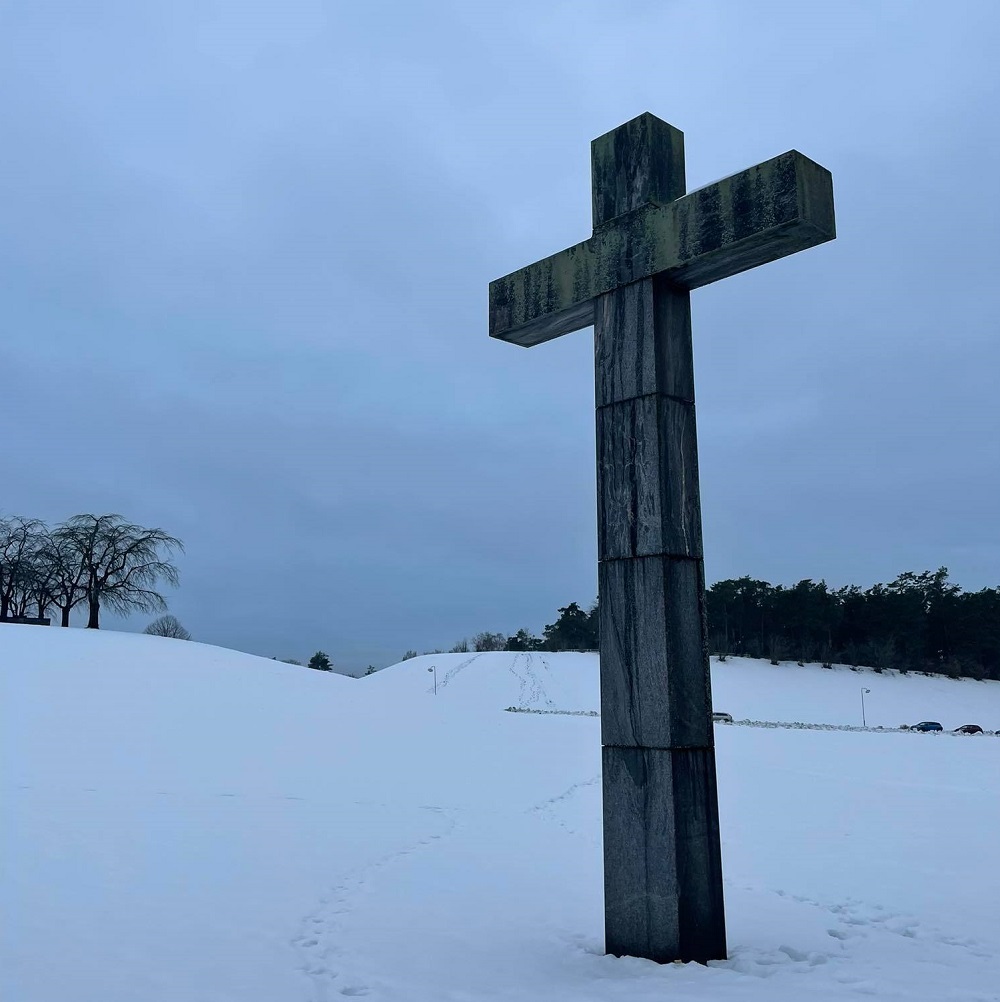 The Entombed cross in Skogskyrkogården outside Stockholm is one of the most famous sights in death metal. Many metalheads visiting Stockholm wants to know where it is, and how to get there for those mandatory Instagram pics. It's a cool place for several reasons, and I recommend a visit, even if you're not an Entombed fan or a metalhead. Here's all you need to know about the Entombed cross, including how to get there and what to see in the Skogskyrkogården cemetery.
About me – deathdoom.com, music and more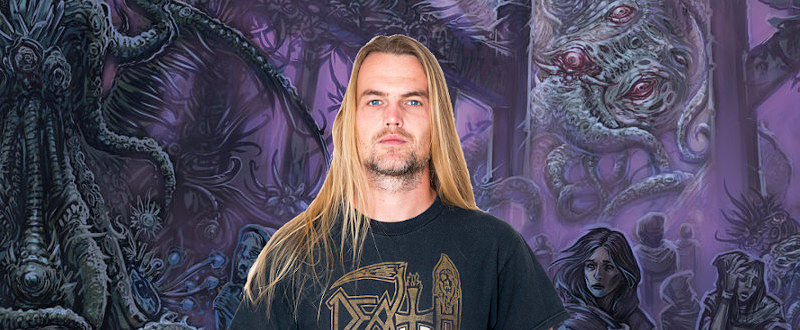 Stefan Nordström
Musician, songwriter, content creator, digital freelancer
Stockholm, Sweden
Bands: Desolator, Soliloquium, Ending Quest, Ashes of Life, Trees of Daymare, The Ashen Tree
Skogskyrkogården – a unique place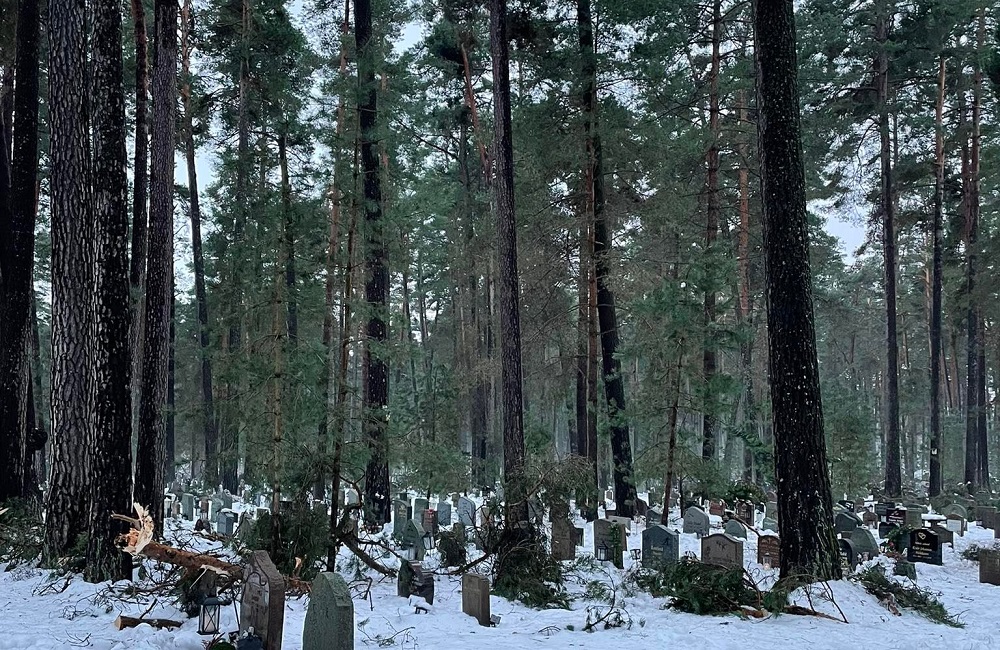 Skogskyrkogården is an amazing location that I recommend visiting, regardless of your interest in Entombed or the famous cross. It's a huge UNESCO-marked cemetery covered in large trees, with an open area where the cross and some other cool sights are located.
The cemetery is not that old, around 100 years (opened in 1920), but it's quite a significant piece of Stockholm history. "Regular" tourists should definitely go here too, both for the history and the cool vibe and sights. Speaking as an Instagrammer, the place is superb for getting cool pics!
The significance of the Entombed cross
But what's the significant of the Entombed cross, beyond death metal? Well, the cross (granitkorset, the granite cross, in Swedish) was designed and added in 1939. You might think it's a Christian sign, but it's not. It's an multi-religious monument meant to symbolize the cycle of life (life-death-life). That symbolic meaning actually makes the location quite fitting for many metal bands, beyond the fact that it simply looks cool.
How do you get to the Entombed cross?
Easy! Very easy actually. Stockholm has a vast subway system, and Skogskyrkogården is merely a 15 minute rid from Stockholm City, the central station. Take the green subway line south towards Farsta Strand. After getting off the subway, the cemetery and Entombed cross is just around the corner. Remember that the subway has the symbol T, while the commuter trains has the symbol J. If you want to see train times and search options, use the SL (Stockholm public transport) web site.
I would not recommend taking a taxi or Ubering, because the sight is easy to get to, and hiring a car is a very expensive option. But it's certainly possible if you have a big budget and/or little time in Stockholm.
Are there other death metal or metal sights nearby?
Yes! Some people take the opportunity to visit Entombed vocalist L.G. Petrov's (R.I.P.) grave in the cemetery itself. Very cool art on it, and a nice tribute. Also, nearby Sandsborgskyrkogården hosts Bathory mastermind Tomas Forsberg. You can find the exact locations of graves using the government E-service Hitta Graven (find the grave).
Aside from graves, several bands, including Bloodbath and Candlemass, had promo pictures taken at the above hill with the trees and stairs. Speaking of Candlemass, do you remember the classic video for "Bewitched"? Yup, filmed in Skogskyrkogården.
History of the picture at the Entombed cross
The young guys in Entombed probably had no idea what an iconic picture they created back in 1989-1990. Probably one of the most famous images in death metal ever, and closely tied to the emergence and explosion of the Swedish death metal scene. Many years later, huge Entombed fans Katatonia also snapped some promo shots at the cross. And why wouldn't they? It's an epic site!
The Entombed cross is just the beginning
I hope I sparked your interest in the Entombed cross and handed you enough info to get there. But it's one of many cool metal sights in Stockholm, which is why I made a Stockholm metal guide for people visiting the city for the first time. Questions? Looking to meet up over a beer or two? Hit me up on Instagram, that's where I'm most active these days.
How about some Swedish metal music?

If you dig my content and find it helpful, all I ask for is that you check out and possibly support my music. I'm in the progressive death/doom metal band Soliloquium and the old school death metal band Desolator, among others.)
More Stockholm metal content:
Full Stockholm metal guide for visitors ->
Fredagsmangel – the place to watch live metal music in Stockholm ->
Death metal content:
My countdown of the 10 best Entombed songs ->