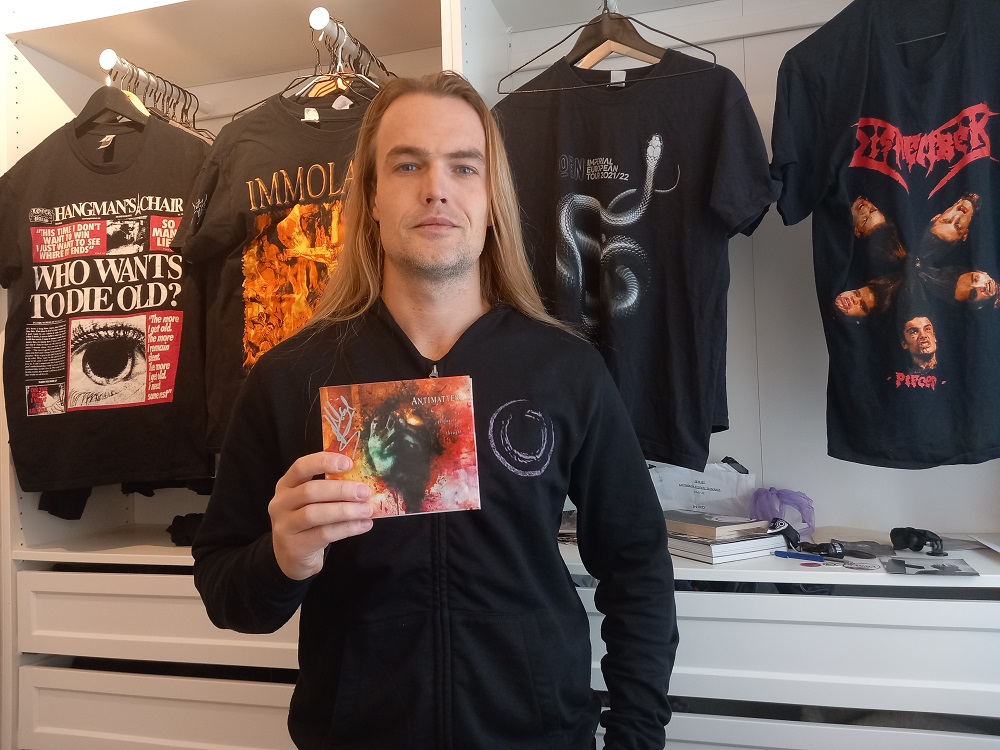 This is my top 30 best albums of 2022. It's been a weird year for music that started very strong, and then fizzled out a bit, only to return in the end. While getting this list together, I realized there are so many albums that I didn't listen to enough. Hope you find some new favorites in my list!
About me – deathdoom.com, music and more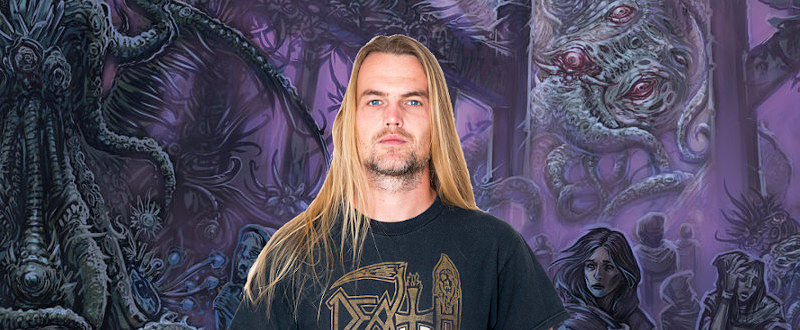 Stefan Nordström
Musician, songwriter, content creator, digital freelancer
Stockholm, Sweden
Bands: Desolator, Soliloquium, Ending Quest, Ashes of Life, Trees of Daymare, The Ashen Tree
Soliloquium – Soulsearching (progressive death/doom metal from 2022)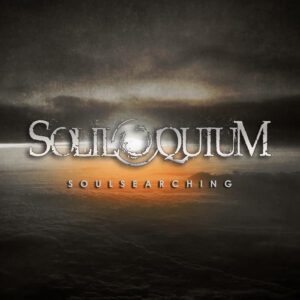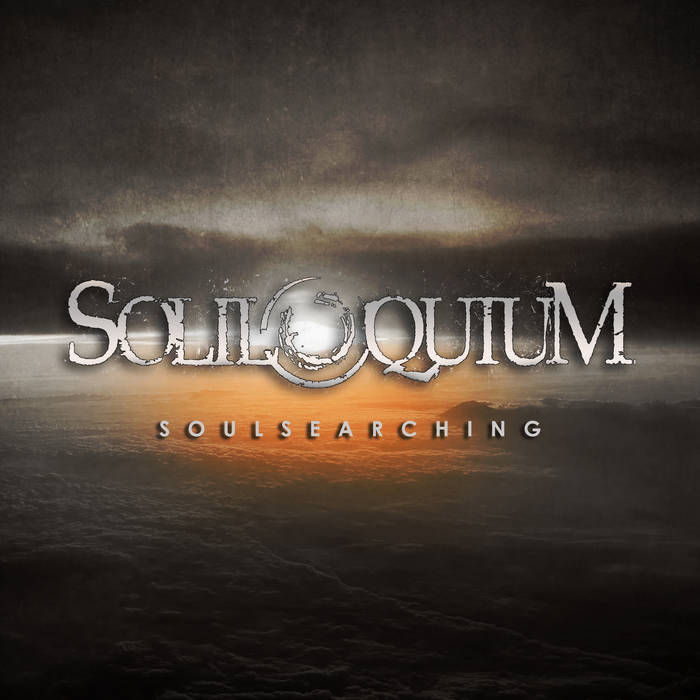 Before we start the countdown, I just want to make a small self-promotion hit. My band Soliloquium released the album "Soulsearching" in 2022. If you dig the atmospheric side of extreme metal, give it a listen. You might like it!
"Soulsearching" on Bandcamp ->
Top 30 best albums of 2022 – #30-21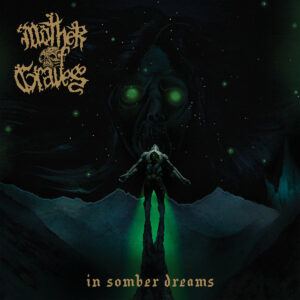 30. Mother of Graves – Where Shadows Adorn
Classic-styled death/doom metal with memorable melodies, nice tempo-shifts and huge growls. Sounds more like a seasoned veteran band than a full-length debut.
29. Rise to the Sky – Stay With Me When You're Gone
This Chilean solo project keeps churning out quality doomy albums. "Stay With Me When You're Gone" is probably my favorite so far, providing a lot of dark emotion and enough musical variation to keep it interesting.
Listen: Rise to the Sky Bandcamp ->
28. A.A. Williams – As the Moon Rests
A.A. is a truly dark artist, and this album brings a heavier, doom metal touch that really hits the spot. I have a weakness for these type of ethereal, brooding singers, and she is no exception.
27. Depressed Mode – Decade of Silence
This one surprised me a bit, as I haven't given that band that much attention. I probably should have, since it's an interesting symphonic take on death/doom that I really dig. Very dark!
Listen: "Endless November" ->
26. Misery Index – Complete Control
Probably won't be anywhere near the list of my top Misery Index albums, but it's still a solid hit of death metal and one of the best 2022 releases in the genre.
25. Brutus – Unison Life
Many people around me were hyping this band, and I was putting it off for some time, but "Unison Life" is a really cool journey into post metal and post hardcore dynamics. I especially dig how the sometimes senseless aggression comes together with the more elaborate melodicism, giving it a lot of variation.
24. White Ward – False Light
Third full-length from Ukraine's own cinematic black metal with saxophone maniacs. The quality and uniqueness I enjoy so much is still 100% there, and this is a worthy addition to the White Ward discography.
Listen: "Leviathan" ->
23. Darkher – The Buried Storm
Darkher's 2016 album "Realms" was just up my alley, with the dark combination of gothic, doom and ethereal wave. This album picks up where that one left off, oozing with atmosphere and dense gloom. Chelsea Wolfe fans especially shouldn't miss out on this one!
22. Damien Jurado – Reggae Film Star
One of my favorite non-metal artists, but he does put out a LOT of music. Sometimes it feels like it's a bit of a quantity over quality situation, but I'm also a hypocrite for saying it, because I have been spinning and enjoying "Reggae Film Star". The man just really knows how to write simple, yet affecting songs. And if you can catch him live – DO IT!
21. Cailleach Calling – Dreams of Fragmentation
Wild, spacy black metal instrumentation with members of Dawn of Ouroboros and White Ward? Why not? The banshee vocal approach and loose nature of the music really makes it interesting. "Dreams of Fragmentation" grew a lot on me during the year, and I think it's not done doing so.
Listen: Bandcamp ->
Top 30 best albums of 2022 – #20-11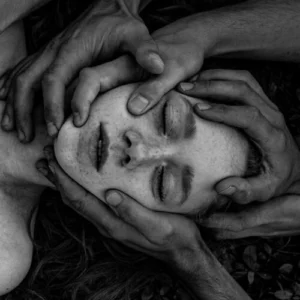 20. Celeste – Assassine(s)
Probably my favorite Celeste album so far, where the band's biggest strength in my opinion really shines through: the stubborn angst they express so well through the pummeling, repeating grooves. The band utilizes build-ups and shifts so well to get their music across.
19. Ellende – Ellenbogengesellschaft
Beautiful and sad-sounding Austrian atmospheric black metal. The guitar chords and melodies really get me, almost sounding like they've been lifted straight from a great singer/songwriter-type album. This works way better than it sounds on paper, and these affecting guitar moments come in great quantity. Highly recommended!
18. Rolo Tomassi – Where Myth Becomes Memory
Crazy dynamic album that goes from bittersweet shoegaze to heavy-hitting post-hardcore and back. Both sides of the band are executed very well, and I really dig the singer's voice. The variation means it has a lot to offer, and also that it's a grower.
17. Mountaineer – Giving up the Ghost
This album was somewhere around 25-30 when I started assembling my list, but a couple of spins made me realize what a great one it is. Plenty of dynamic shifts and affecting emotion, really hitting the spot for me. Genre? Hmm, I guess somewhere between post metal, post rock, shoegaze and doom metal. Judge for yourself, you won't regret it!
Listen: "Twin Flame" ->
16. Autopsy – Morbidity Triumphant
Autopsy has put out quite a few reunion albums, and I've enjoyed them all, but this one really hits the spot. It's just pure, grueling cave-man death metal with just enough doom sprinkled on top. Reifert's vocals seem even more venomous than usual, too! URRRGHH!
15. Sceptic – Nailed to Ignorance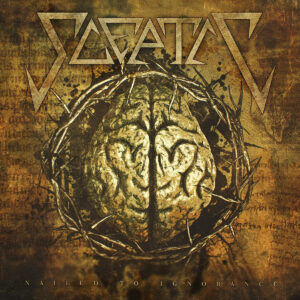 The latest Sceptic album "Internal Complexity" came out 17 years ago, and I loved that one. "Nailed to Ignorance" is a worthy 2022 successor. Expect chugging, technical death metal with plenty of well-placed tempo shifts and a light mid-era Death influence. I really dig it!
14. Lalu – Paint the Sky
What a cheeseball of an album this is, but damn, I love it! Lovely progressive metal/rock with big hooks and a 10/10 vocal performance by Damien Wilson. A real treat for fans of old school progressive music.
13. Ars Onirica – II: Lost
Second album from this slightly progressive and gothic-influenced death/doom metal band from Italy. I enjoyed the debut, but this is definitely a step up. The album has so much bittersweet emotion to it, as well as a great vocal performance, both harsh and clean. Single "Daydream" is one of my favorite songs of the entire year.
Listen: "Daydream" ->
12. Amorphis – Halo
An early 2022 favorite that faded a bit over time, but I still can't deny the consistent songwriting and Tomi Joutsen's wonderful voice. Enjoyable album from a quality-guaranteed band.
11. Hath – All That Was Promised
Badass, unique death metal with a progressive edge. This band/album has been very hyped, and the hype is warranted! Huge sound and inventive songwriting.
Top 30 best albums of 2022 – #10-1
10. Beach House – Once Twice Melody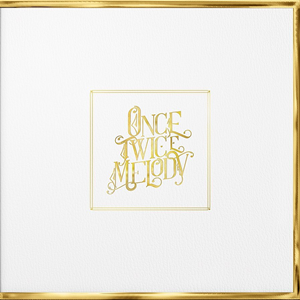 When dream pop or shoegaze really hits the spot for me, it's one of the best music genres out there. And "Once Twice Melody" really does! The album is filled with lush, bittersweet emotion – the best songs feel like drifting on clouds. The massive double-album length is definitely the downside for me, but I can't say that the quality drops anywhere.
9. Duncan Patterson – Grace Road
This album seems to have fallen under the radar for many people, which is sad. Duncan crafted a beautiful, minimalistic album here, perfectly accompanied by Enas al-Said's emotional vocal delivery. Give "Grace Road" a spin, you won't regret it.
Listen: Bandcamp ->
8. Cult of Luna – The Long Road North
A new album from Cult of Luna is pretty much quality-guaranteed at this point, and "The Long Road North" is no exception. The sound hasn't changed much, but it's so well-written and massive-sounding that it doesn't matter. Simply a brilliant band.
7. Disillusion – Ayam
Wow, this album is an ambitious one, even by Disillusion standards. Big sound with a perfect mix of progressive metal and melodic death metal aesthetics. The 11 minute opening track is especially impressive.
6. Dawn of Solace – Flames of Perdition
Saukkonen (Wolfheart) + Heikkilä (Kaunis Kuolematon) is the ultimate emotional metal combo. Loved the previous album, and this one is just as good! Simple, well-written doom/gothic metal with so much emotion. Pure art!
5. Billy Howerdel – What Normal Was
A Perfect Circle mastermind Billy Howerdel decided to release a solo synth pop album, which apparently was a damn good idea! "What Normal Was" is a great mix of decadent synth pop and APC-like melancholy. It's filled with great hooks, and I really dig Billy's vocal performance. Also funny how my two favorite songs, "Stars" and "EXP", are placed right at the end of the album.
4. MMXX – Sacred Cargo
This death/doom metal all-star project with a range of excellent vocalists really delivers in every aspect. Great songwriting by the instrumentalists, including two players from Daylight Dies, and fantastic vocal performances all over. Sounds cohesive despite the big range of guests – I especially enjoyed hearing Antimatter's Mick Moss and Klone's Yann Linger. Fantastic!
Listen: Bandcamp ->
3. Hangman's Chair – A Loner
Hangman's Chair exploded for me this year. First, it was the song "Loner" that took over my playlist, and then the rest of the album gradually grew on me. Two suffocating live performances and countless spins later, "A Loner" is a well-deserving top three album of 2022. It may sound like a basic music description, but all I can say is this: "it's just so damn heavy".
2. Immolation – Acts of God
Immolation is a damn death metal institution at this point, and 2022's "Acts of God" just proves it further. Another powerful, well-written and memorable album in their long discography. I don't know how they still manage to sound fresh, but they do!
1. Antimatter – A Profusion of Thought
Last time Antimatter released an album, 2018's "Black Market Enlightenment", it became my album of the year. And in 2022, it's just the same! Another dose of hard-hitting expressive rock music written and performed by a brave and genuine artist. Amazing and well-deserved 2022 album of the year!
Listen: "Fold"
2023 in music:
Best metal albums from 2023 ->
Support me and my music: