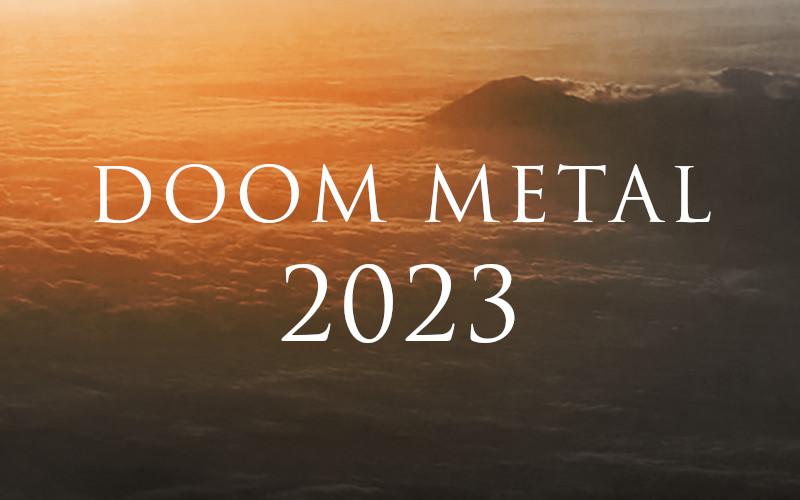 Are you on the hunt for the best doom metal albums from 2023? Maybe this can help! This is my list of doom metal from 2023 – both new and upcoming albums. Anything interesting missing? Feel free to send me your recommendations! Easiest way is to hit me up on Instagram.
Somewhere in 2022, I lost track of time and forgot to update. So for this year's doom metal list, I'll try to do monthly updates instead. Either way, I hope this helps you to find the best 2023 doom metal releases. Also, don't miss out on my band Soliloquium if you enjoy melancholic metal music.
About me – deathdoom.com, music and more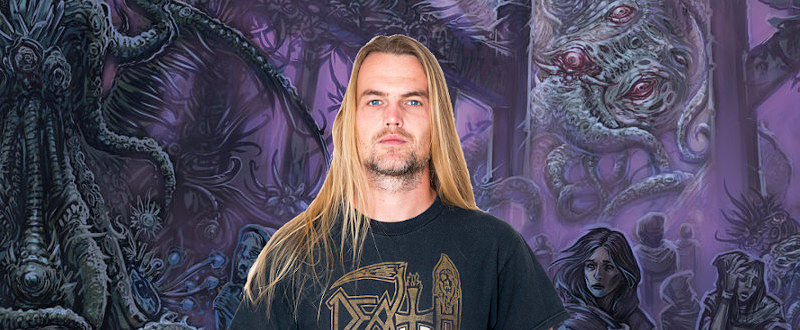 Stefan Nordström
Musician, songwriter, content creator, digital freelancer
Stockholm, Sweden
Bands: Desolator, Soliloquium, Ending Quest, Ashes of Life, Trees of Daymare, The Ashen Tree
Best doom metal from 2023
Incoming!
Upcoming 2023 doom metal releases
The Howling Void – Into Darkness Ever More Profound (6 January)
Plunging right into desperate funeral doom, when 2023 has barely kicked off? Why not? This long-running solo project is bound to deliver some serious sorrow.
Ahab – The Coral Tombs (13 January)
Even more funeral doom metal? Yes! Ahab is one of the best and most famous bands in the genre for sure, so this is bound to be a quality album.
Lord Mountain – The Oath (20 January)
I'm usually a bit lazy on the traditional doom, so I'll do my best to change that. Lord Mountain's 2023 offering "The Oath" is an old school release influenced by Pagan Altar and Pentagram.
Katatonia – Sky Void of Stars (20 January)
Rejoice doom metal fans: new Katatonia album in 2023. Judging by "Atrium", this will be another quality album from my favorite band.
Tribunal – The Weight of Remembrance (20 January)
Debut from a classic-styled Vancouver doom metal band? Judging by single "Apathy's Keep", this is bound to be some good stuff. Expect slow, brooding and crushing, just like quality doom metal should be.
Sorrowful Land – Faded Anchors of the Past (27 January)
Third album from this Ukranian death/doom project. Disclaimer (and hopefully selling point): I'm on vocals on one of the songs, "The Cold Gray Fog of Dawn".
Elderseer – Drown in the Shallowness (3 February)
Pagan/gothic doom metal from United Kingdom with strong influences from the old school English sound. This 2023 release is the band's first full-length album.
Sermon – Till Birth Do Us Part (10 February)
Turkish death/doom metal, anyone? Sermon has been around a long time, but this release will actually be their first full-length album.
Ocean of Grief – Pale Existence (3 March)
Do you like melodic death/doom metal? Then you can't afford to miss out on Greece's Ocean of Grief. The debut is killer, and luckily were finally treated to the follow-up in 2023. Keep your ears open for this one! Listen to "Dale of Haunted Shades" to get a taste.
Isole – Anesidora (10 March)
2023 marks full-length album number 8 from Swedish doom veterans Isole. They're usually always quality, so I recommend giving "Anesidora" a spin when it arrives in March.
Hanging Garden – The Garden (24 March)
Super-productive Finnish doomsters Hanging Garden are back with yet another album in 2023. This band always delivers quality melancholic metal, so I'm expecting another good addition to their discography!
Listen: "The Four Winds"
Marianas Rest – Auer (24 March)
Marianas Rest are masters of Finnish melancholy, so I'm glad to see them return with another album in 2023. Judging by "Diseased", we're in for another serving of quality doom metal.
Shores of Null – The Loss of Beauty (24 March)
Fourth album from this appreciated Italian band somewhere on the border of gothic metal and death/doom metal.
Woe Unto Me – Along the Meandering Ordeals, Reshape the Pivot of Harmony (24 March)
The album title is just as long as the songs themselves, and I'm looking forward to hear what the third album from this Belarus funeral doom band has to offer.
Fires in the Distance – Air Not Meant for Us (28 April)
Very glad to hear Fires in the Distance are here with a sophomore full-length, because the debut was a true ass-kicker! Expect a highly musical, atmospheric, layered take on melodic death/doom metal.
Listen: "Harbingers"
Les Mémoires Fall – Abissal (19th October)
Third album from this gothic doom metal band from Sao Paulo, Brazil.
Other metal 2023 articles:
Progressive metal from 2023 ->
Best metal albums from 2023 ->
Support me and my music: