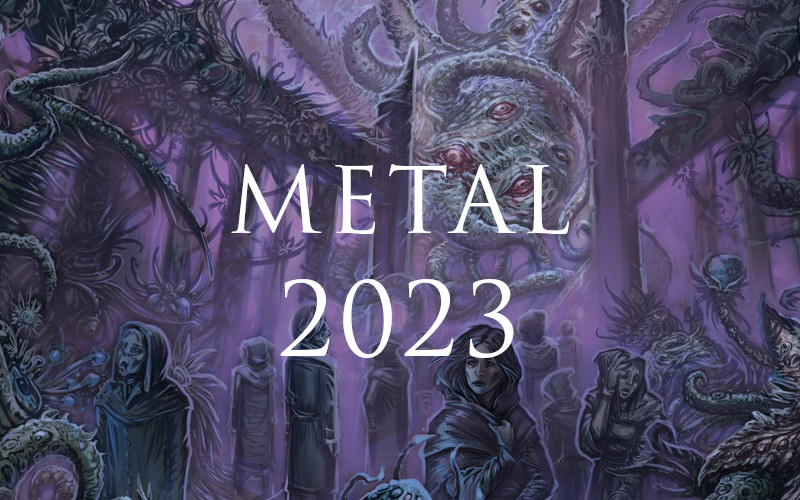 In this article you'll find the summary of my best new metal albums from 2023. My articles on death metal, doom metal, progressive metal and black metal from 2023 will be more structured and in-depth, so if you're looking for a particular genre, I'd recommend those. If you have any cool tips, please hit me up on Instagram. I'm always open for new music.
Also, speaking of the new music, it would be super-cool if you checked out my music. I play in the progressive death/doom metal band Soliloquium and the old school death metal band Desolator, plus many other projects. Self-promotion over – let's dive into the best new metal albums from 2023!
About me – deathdoom.com, music and more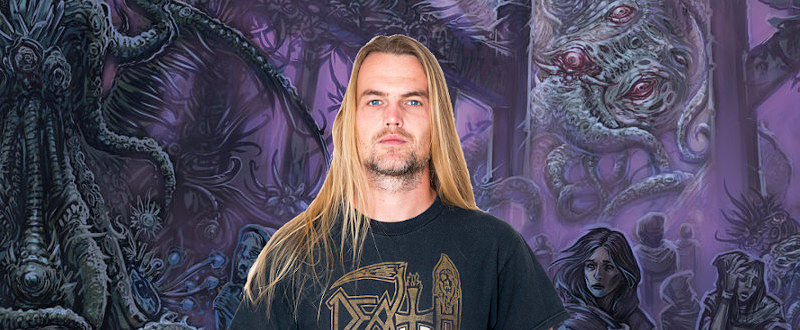 Stefan Nordström
Musician, songwriter, content creator, digital freelancer
Stockholm, Sweden
Bands: Desolator, Soliloquium, Ending Quest, Ashes of Life, Trees of Daymare, The Ashen Tree
Best new metal albums from 2023
With 2023 still awaiting, logically, I have no releases to rank at this point. But I'm pretty sure these will wind up among my best metal albums from 2023: Insomnium, Katatonia, Klone and Memoriam. Once 2023 has started, and I've listened to stuff, I'll start doing a top 10 or top 20 here!
1. Klone – Meanwhile
Klone has been one of my favorite bands of the last few years, and "Meanwhile" doesn't disappoint. It's right on the same level as the fantastic last two albums, and vocalist Yann is in top form once again. Don't miss out on this one!
2. Marianas Rest – Auer
Such a dark, dark band with so much atmosphere! Another great album, possibly their best.
3. Riverside – ID.Entity
Given how it first was received, I wasn't expecting much from this album. But I was wrong – "ID.Entity" is a super-fun, rocking release where it really shows how much fun Riverside are having. I dig it!
4. Katatonia – Sky Void of Stars
Katatonia is my #1 favorite band ever, but I'm not fully vibing with this album yet. It's improved a bit, and it probably won't be favorite, but it's still all the way up here!
5. Insomnium – Anno 1696
Insomnium is more or less a quality-guaranteed band, and 2023's "Anno 1696" is no exception. A solid example of the band's melodic talent, and another good addition to the discography.
6. Sermon – Of Golden Verse
Can't have enough good prog metal, right? Certainly not! This album has been growing on me throughout 2023, and we'll see how it winds up on my final album of the year ranking.
7. Fires in the Distance – Air Not Meant For Us
Finally a second album from this excellent progressive/melodic death/doom metal band, and it doesn't disappoint!
8. Hanging Garden – The Garden
Quality-guarantee Finnish band that always delivers. "The Garden" is another good one!
9. Afsky – Om hundrede år
Best black metal album of 2023? I certainly think so, so far.
10. Ocean of Grief – Pale Existence
Quality Greek death/doom with great melodies and improved variation compared to the debut.
Metal albums from 2023 by genre:
Support my music and content: