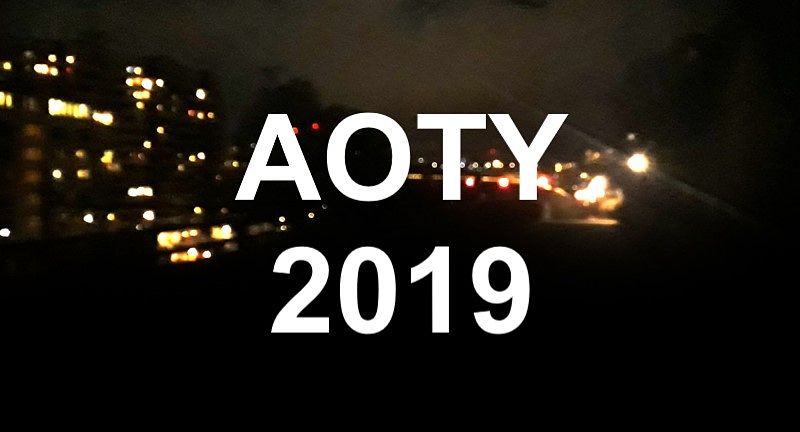 2019 is coming to an end, and what better to end it than with a 2019 best of list? For me, it has been a year of many good albums, but few brilliant ones. It feels like my lists contain less and less extreme metal every year. I'm not sure if it's the quality of the music, or the simple fact that I'm liking lighter and lighter stuff.
If you're already in 2020 mode, check out my metal from 2020 list.
About the author

I'm Stefan Nordström, an aspiring musician and content creator. This is one of the ways I promote Soliloquium, my progressive death/doom metal band. If you're searching for new music in the style, it would be awesome if you listened to my stuff on:
10. In Mourning – Garden of Storms
I lost touch with In Mourning over the years. "Garden of Storms" really changed that, being the best album the band put out since brilliant debut "Shrouded Divine". There's a nice balance between progressive metal, melodeath and doom, and the songs are well-written and filled with memorable moments.
9. Candlemass – The Door to Doom
Admittedly, I haven't listened to this one enough to warrant a top 10 position. Traditional doom metal just doesn't take up that much of my listening space. It's too damn good to exclude though. Aside from the fact that Johan returned, the songs are just really well-written. "The Door to Doom" will probably go to history as one of my favorite Candlemass albums.
---
8. Thenighttimeproject – Pale Season
This band's debut was one of my favorites from 2016. "Pale Season" doesn't quite reach those heights, but it's still a very good album, and a great listen if you're waiting for a new Katatonia album. For good and bad, it's got a less characteristic style than the self-titled. I still found myself listening to it a lot.
7. Lucidity – Oceanum
There has been a lot of good Finnish music coming out in the atmospheric/melodic doom metal field. Relative unknowns Lucidity surpass established acts like Swallow the Sun, Hanging Garden and Insomnium. The music style is mostly familiar, but I just really like Lucidity's atmosphere and emotion. It's also a grower that I returned to many times during 2019.
6. Leprous – Pitfalls
Leprous is now a full-on art rock band. Well, who cares? The songs on "Pitfalls" are great and I found myself liking it more and more over time. It's even more centered around gorgeous vocal melodies than usual. "Pitfalls" definitely surpasses 2017's "Malina" for me.
---
5. Blood Red Throne – Fit to Kill
I won't deny that there's a lack of death metal on this list. Let's at least get an old, dirty favorite in here. Everyone who's heard Blood Red Throne know how they sound. They'll never change. And in BRT's case it's a good thing. "Fit to Kill" is signature stomping death metal to the core. It has an insane amount of nice riffs and grooves, and places fairly high on my list of Blood Red Throne albums.
4. Alcest – Spiritual Instinct
"Spiritual Instinct" sees Alcest morph into a more simplistic and heavy form. It's familiar, but there's enough new tricks in there to keep it interesting. I wasn't very touched by the album at first, but it grew over the course of 2019. At this point, I think I prefer it to previous album "Kodama" (2016).
---
3. Cult of Luna – A Dawn to Fear
This album is just massive in every way. It's got pounding heaviness, amazing dynamics, suffocating atmosphere and a great flow. It became my second favorite Cult of Luna album after "Salvation" (2004) pretty much instantly. I'm always impressed when long-running bands with many albums under their belt come out with something this fantastic.
2. Soen – Lotus
Soen has always been on my list of cool, but not fantastic, bands. Seems the band has aimed to change that in 2019. "Lotus" is the album where band really comes into its own. Before, I felt that Soen's influences were a bit too obvious. On this one, the band finds a clear identity. In particular, the songs are extremely memorable with striking lyrics and a fabulous vocal delivery by Joel Ekelöf.
---
1. Krister Linder – Across the Never
It feels like I'm one of very few people that discovered this album. Krister Linder had a killer EP out in 2013, and this follows it up style-wise. It's a 14 song batch of electronic songs that come together perfectly to tell and overall story. Krister sings wonderfully, and the songs are packed with emotion and sincerity.
No album of the year list is complete without honorary mentions. Here are five albums that almost made it:
Helevorn – Aamamata
Hideous Divinity – Simulacrum
Insomnium – Heart Like a Grave
Klone – Le Grand Voyage
Sadness – Circle of Veins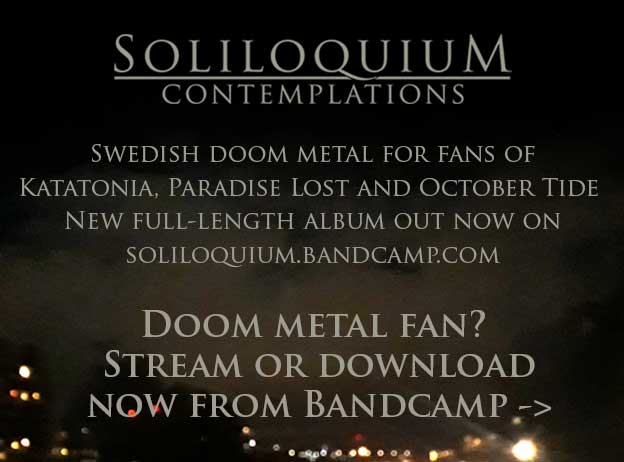 Read more:
Soliloquium, Swedish progressive death/doom metal ->
Full doom metal genre guide ->
Doom metal from 2020 ->
Death metal from 2020 ->