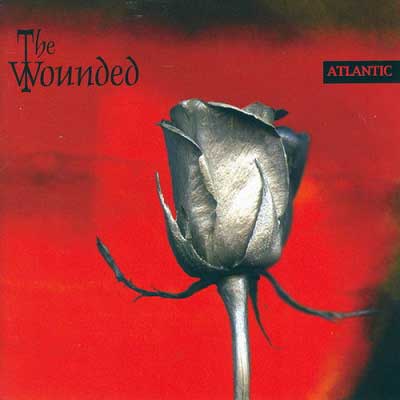 The Wounded is an underappreciated gothic metal act from the Netherlands. I'd describe their sound something like this; The Cure's Disintegration with a metal backdrop and more overt sorrow. It's a glorious concept that works in practice as well.
I got into them through 2016's "Sunset", but this album is even better. One explanation for The Wounded's relative obscurity is the 12-year gap between those two albums. Hopefully, they will achieve the popularity they deserve late in their career instead.
Straightforward gothic metal
The music is a fairly simple and straightforward mix of doom and gothic influences. It's in the songwriting and emotion departments The Wounded truly excels. The emotion in the lyrics and vocal delivery is almost overbearing at times. I tend to love bands with this approach, and The Wounded is no exception.
Drums, rhythm guitars, synths and bass mainly provide a backdrop while vocals and gloomy guitar leads soar. Many of the main guitar and vocal melodies are striking and instantly memorable. The guitar leads are similar to Katatonia and Paradise Lost in the sense that they convey a lot of emotion in very few notes.
A profound vocal delivery
The vocalist's voice is somewhere between Robert Smith and Jonas Renkse, but with an own touch. There is not great variation in melody or dynamics. In this case it doesn't matter. Every word is delivered with a profound sorrow that hits home for me.
Where 2016's "Sunset" has more polished sense of pain, "Atlantic" sounds slightly sarcastic and angsty at times. I like it. This is also what clearly separates The Wounded from The Cure. There is not much in terms of bittersweet nostalgia in The Wounded. There is only bitter.
"Northern Lights" is the absolute gem on the album, but there are many more. The first five songs are all filled with the melodies I was talking about and the last four tracks are almost as good. The tracklist also includes a doomy version of "Smells Like Teen Spirit" that works way better than it sounds on paper.
The Wounded is a great band that displays a profound sense of sorrow. I feel that the strong influence from The Cure carved out a nice niché of their own compared to most gothic metal. This, combined with strong, tasteful songwriting, makes "Atlantic" well worth checking out for fans of doom metal and other dark rock music.
Read more:
"Sunset" review ->
10 best Anathema songs ->
10 best Katatonia songs ->
Soliloquium, Swedish doom metal (Bandcamp) ->