This is my death metal 2022 list, where you keep up with brand-new death metal releases. As usual, I'll do my best to keep up with extreme metal. My goal is for it to be both a death metal 2022 calendar and a list of the best albums to check out.
But there's so much good extreme metal out there, especially death metal (unless you believe Chris Barnes)! If something's missing or I'm way off, feel free to write to me on my Instagram or my Facebook and I'll have a look. I try to listen to everything, but it might take some time.
Death metal from 2022 – why have I been so slow?
Some of you might've noticed my inactivity, both when it comes to the 2022 articles and the site overall. I'd say it's for three reasons:
I haven't listened to much extreme metal, much of my 2022 has been spent listening to Sleep Token, Voyager, Rolo Tomassi and other modern stuff (hides).
Google excludes these articles from search, meaning that I don't get the traffic I used to. This means I'm better of spending my energy elsewhere, such as Instagram.
2022 has been a work and travel heavy year, and I've had mental health challenges on top.
This stuff aside, I'll do my best to updating the death metal from 2022 article and the other blog posts, and return with a vengeance in 2023!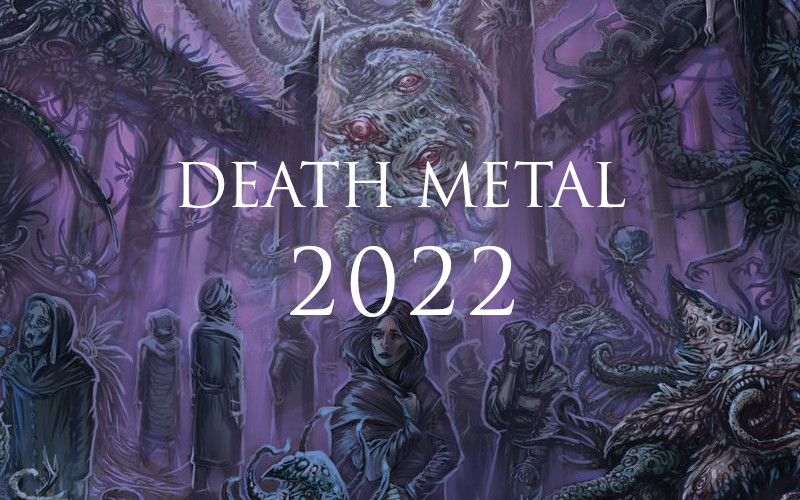 Death metal 2022 – about the author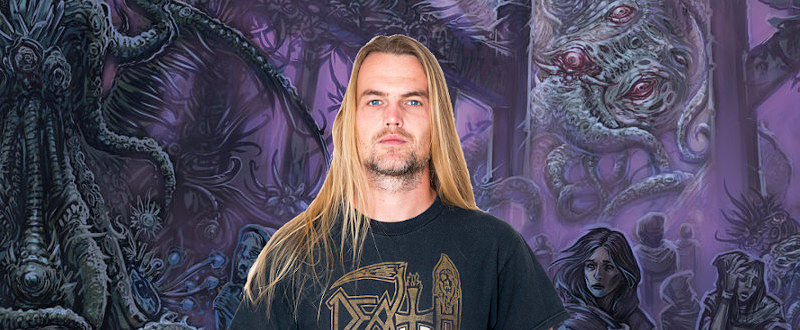 Stefan Nordström
Musician, songwriter, content creator, digital freelancer
Stockholm, Sweden
Bands: Desolator, Soliloquium, Ending Quest, Ashes of Life, Trees of Daymare, The Ashen Tree
Best death metal albums of 2022
This article is a random mess of upcoming and released albums. Looking for what's already out and up for grabs? Well, here it is! My 10 2022 death metal favorites so far are:
Immolation – Acts of God
Misery Index – Complete Control
Hath – All that Was Promised
Mass Worship – Portal Tombs
Druid Lord – Relics of the Dead
Death metal 2022 albums calendar
Released and upcoming noteworthy death metal albums from 2022.
Necrophagous – In Chaos Ascend (January 7th)
How about a 2022 death metal debut from Sweden that doesn't sound totally Swedish? Most of the guys in the band are veteran players, but the band is fresh!
Druid Lord – Relics of the Dead (January 21th)
Druid Lord play it slow and painful, churning out high-distortion death/doom. I enjoyed 2018's "Grotesque Offerings", so I'll hit it up "Relics of the Dead" for sure.
"Mangled as the Hideous Feed": Spotify | YouTube
Acranius – Mercy Denied (February 4th)
Do you enjoy slams, brees, breakdowns and everything that comes with it? Well, then you probably already know Acranius. New album in February!
Mass Worship – Portal Tombs (February 4th)
Mass Worship puts quite a lot of hardcore punk energy and a bit of djent into their death metal, and it certainly helps its impact.
Creeping Flesh – …and Then the Bombs Came (February 11th)
There can't be enough Swedish death metal, right? I guess Creeping Flesh agrees, cause the band's sophomore albums comes out in February.
Ironmaster – Thy Ancient Fire (February 11th)
Ironmaster features some well-known musicians from the Swedish underground scene, so it's likely to be good. Quite a few people mentioned this album, so I will definitely have a listen ASAP.
"The Unbreathing": Spotify | YouTube
Near Death Condition – Ascent from the Mundane (February 11th)
Switzerland's Near Death Condition usually goes wild with the technical playing, as most Unique Leader bands. I've enjoyed some of the past material, so I'll definitely give 2022's "Ascent from the Mundane" a shot.
Immolation – Acts of God (February 18th)
Immolation is one of the best and most consistent death metal bands around, so the follow-up to "Atonement" will likely be another great one!
My thoughts: "Acts of God" kicks ass and is a likely candidate for overall album of the year in 2022. A monster album with a suffocating atmosphere!
Allegaeon – Damnum (February 25th)
Most people into technical death metal know Allegaeon, and "Damnum" will be the bands sixth album – I quite enjoyed the last one.
Hath – All that Was Promised (March 4th)
Hath's debut is some seriously good death metal, so I'm glad the band has a second album coming in 2022. I'll be spinning "All that Was Promised" the second I get my hands on it, for sure!
My thoughts: Just like the last album, this one kicks ass. Nice expansion of the sound, awesome songwriting!
"Lithopaedic": Spotify | YouTube
Desolate Shrine – Fires of the Dying World (March 25th)
Finns Desolate Shrine have been delivering super-dark, doomy death metal since 2010, and 2022 the band shows no signs of slowing down in 2022.
Undeath – It's Time… to Rise from the Grave (April 18th)
Rochester's Undeath started as late as 2018 and released its debut album in 2020, but the band has already gained quite a big following in death metal circles. Looks like band is aiming to capitalize on the buzz, because the second album "It's Time… to Rise from the Grave" is incoming in 2022.
Corpsessed – Succumb to Rot (April 22nd)
Murky-ass Finnish death metal, anyone? Not my style of choice, but I'll check this one out for sure.
Sentient Horror – Rites of Gore (April 22nd)
Sentient Horror go old school death metal to the core, and it's rendered them quite a lot of positive feedback. Including myself, who really enjoyed the band's 2019 album "Morbid Realms".
Demonical – Mass Destroyer (May 6th)
Looking for a meat and potatoes Swedish metal ride with the HM-2 turned to 11? Look no further! Demonical always satisfy that urge.
Morgue Supplier – Inevitability (May 6th)
A good death metal list needs some deathgrind too, right? I heard good things about Chicago's Morgue Supplier, and the band name is rather hilarious too, so I'll have a listen to "Inevitability" when it comes out.
Jungle Rot – A Call to Arms (May 13th)
Jungle Rot full-length #11 is unlikely to change anything in the band's sound, but they're certainly reliable. Expect the same old groovy death metal with hooks!
Misery Index – Complete Control (May 13th)
Anyone who talked to me for more than five minutes about death metal knows how much I love Misery Index, so I'm really glad the band is back with a fresh 2022 album.
"The Eaters and the Eaten": Spotify | YouTube
Decapitated – Cancer Culture (May 27th)
Alarmingly edgy album title aside, I've warmed up to Decapitated's newer sound the last few years, so I'm really looking forward to this one!
Heaving Earth – Darkness of God (May 27th)
The Czech extreme metal scene is alive and well, and Heaving Earth is one of the best examples. Expect high-quality technical death metal.
Obscene – .​.​.​from Dead Horizon to Dead Horizon (May 27th)
Generic band name aside, I hear many people saying that Obscene's 2022 album is good stuff. Time for me to turn off the pop djent and have a listen, it seems!
Psycroptic – Divine Council (August 5th)
Australian tech death experts Psycroptic came back with a vengeance in 2018 after a few weaker albums, so I'm looking forward to see what "Divine Council" can bring. Hopefully, they band will contiune down the path of the previous album.
Want to support me? Check out my music!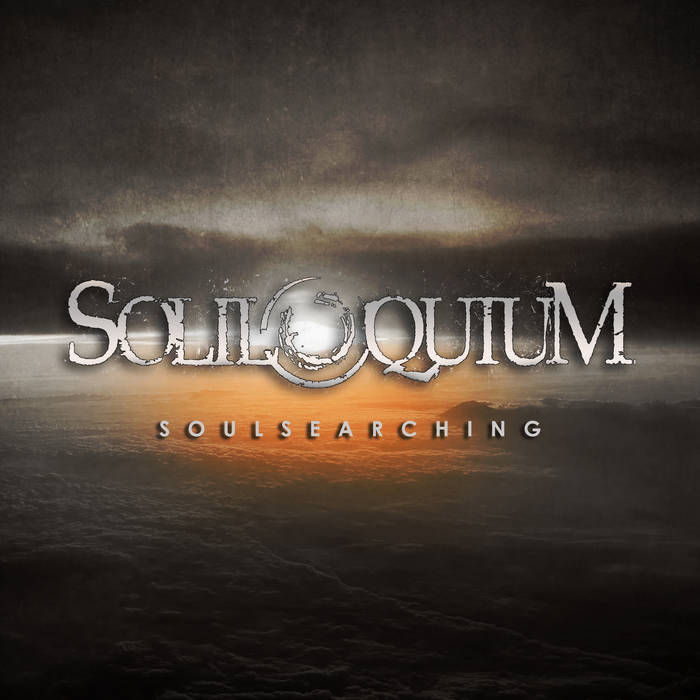 I mostly work on all of this metal content to promote my bands (but it's fun, too, of course), such as Soliloquium (progressive death/doom metal) and Desolator (old school death metal). Hopefully, my music will find its way to the right people, and along with valuable metal content, such as this.
Are you finding it helpful? Support me by buying some digital music or merch on Bandcamp. If you don't use Bandcamp, just spin it on Spotify! And who knows, you might dig it just as much as the bands on the list? Anyway, it would be cool. Here are some links if you're up to it! Cheers!
Desolator, old school death metal:
Soliloquium, progressive death/doom metal:
Other metal 2022 genre guides: