This is my death metal 2022 list, where you keep up with brand-new death metal releases. As usual, I'll do my best to keep up with the music during the year. My ambition is for it to be both a death metal 2022 calendar and a list of the best albums to check out. If something's missing or I'm way off, feel free to write to me on my Instagram or my Facebook and I'll have a look.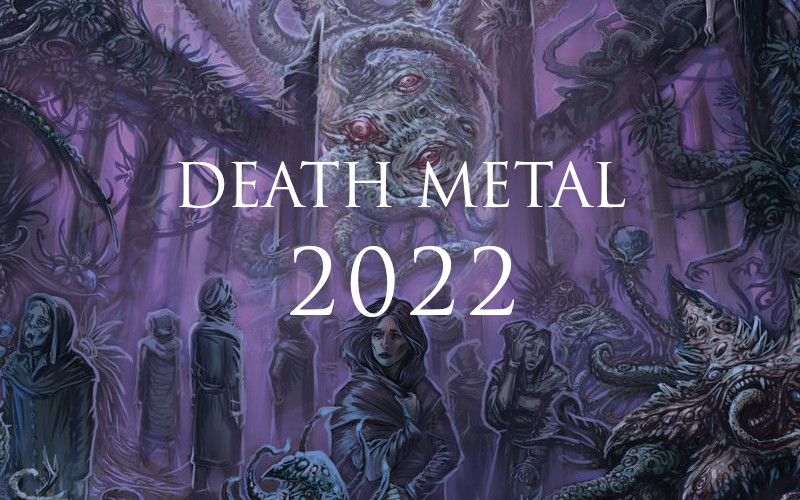 Death metal 2022 – about the author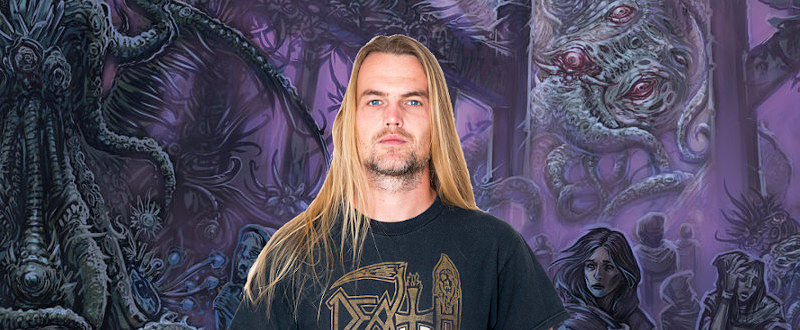 Stefan Nordström
Musician, songwriter, content creator, digital freelancer
Stockholm, Sweden
Bands: Desolator, Soliloquium, Ending Quest, Ashes of Life, Trees of Daymare, The Ashen Tree
Death metal 2022 albums calendar
Released and upcoming noteworthy death metal albums from 2022.
Druid Lord – Relics of the Dead (January 21th)
Druid Lord play it slow and painful, churning out high-distortion death/doom. I enjoyed 2018's "Grotesque Offerings", so I'll hit it up "Relics of the Dead" for sure.
Acranius – Mercy Denied (February 4th)
Do you enjoy slams, brees, breakdowns and everything that comes with it? Well, then you probably already know Acranius. New album in February!
Creeping Flesh – …and Then the Bombs Came (February 11th)
There can't be enough Swedish death metal, right? I guess Creeping Flesh agrees, cause the band's sophomore albums comes out in February.
Near Death Condition – Ascent from the Mundane (February 11th)
Switzerland's Near Death Condition usually goes wild with the technical playing, as most Unique Leader bands. I've enjoyed some of the past material, so I'll definitely give 2022's "Ascent from the Mundane" a shot.
Immolation – Acts of God (February 18th)
Immolation is one of the best and most consistent death metal bands around, so the follow-up to "Atonement" will likely be another great one!
Allegaeon – Damnum (February 25th)
Most people into technical death metal know Allegaeon, and "Damnum" will be the bands sixth album – I quite enjoyed the last one.
Sentient Horror – Rites of Gore (April 22nd)
Sentient Horror go old school death metal to the core, and it's rendered them quite a lot of positive feedback. Including myself, who really enjoyed the band's 2019 album "Morbid Realms".
Demonical – Mass Destroyer (May 6th)
Looking for a meat and potatoes Swedish metal ride with the HM-2 turned to 11? Look no further! Demonical always satisfy that urge.
Want to support me? Check out my music!
I create all of this content to promote my bands (and to have some nerdy fun, of course), such as Soliloquium (progressive death/doom metal) and Desolator (old school death metal). Are you finding it helpful? Support me by buying some digital music or merch on Bandcamp. If you don't use Bandcamp, just spin it on Spotify! And who knows, you might the dig the music?
Other metal 2022 genre guides: