This is my black metal 2022 list, where you keep up with brand-new black metal releases. As usual, I'll do my best to keep up with extreme music during the year. My ambition is for it to be both a black metal 2022 calendar and a list of the best albums to check out.
Black metal is not my main genre. Actually, far from it! So if something's missing or I'm way off, feel free to write to me on my Instagram or my Facebook and I'll have a look. I try to listen to all recommendations I get it, and it's lead me to discover quite a few gems.
Disclaimer: I've been quite inactive when it comes to these lists in 2022. Part of it has been being busy with traveling, freelancing and my own music. Another part has been that Google failed to pick up these pages, so they're not giving me the traffic I'm used to.
And I guess the most shameful part is that I haven't been listening to much black metal from 2022; my playlist has been dominated by prog, djent and indie crossovers. Time for me to grow some balls, maybe? Anyway, I'll give this list a summer update and see if Google decides to start playing nice again!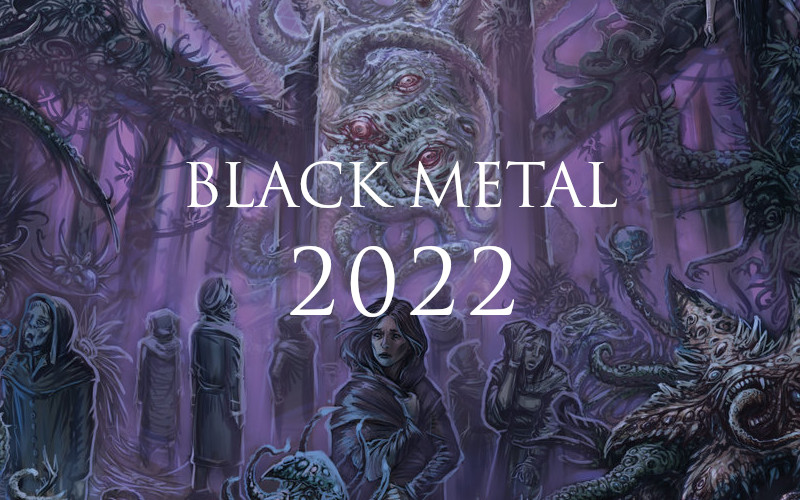 Black metal from 2022 – about the author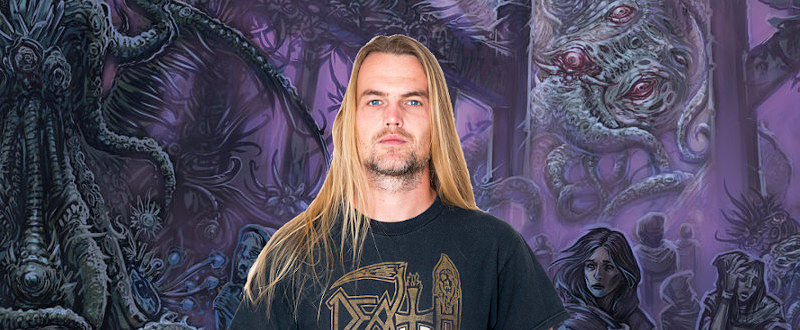 Stefan Nordström
Musician, songwriter, content creator, digital freelancer
Stockholm, Sweden
Bands: Desolator, Soliloquium, Ending Quest, Ashes of Life, Trees of Daymare, The Ashen Tree
Black metal 2022 albums calendar
Released and upcoming noteworthy black metal albums from 2022 (chronological order).
Nameless Mist – Nameless Mist II (January 14th)
Atmospheric black metal solo project from Raleigh, North Carolina? Why not? The debut is quite highly rated, so I think I'll have a listen.
Wiegedood – There's Always Blood at the End of the Road (January 14th)
Wiegedood is a unique and dark AF black metal band, so I'm not surprised that the music is making waves. The good news is that album four will be one of the first 2022 black metal releases.
Celeste – Assassine(s) (January 28th)
Celeste plays an interesting brand of extreme metal that encompasses several styles – black metal is one of them. "Assassine(s)", the band's sixth album is out in January.
"Des Torrents De Coups": Spotify | YouTube
The Mist From the Mountains – The Temple of Twilight (January 28th)
I mainly checked this one out since one of my favorite death metal growlers, Henri Villberg, is on the album. Sadly, not many awesome growls to be found, but "The Temple of Twilight" is definitely a solid black metal release.
Pure Wrath – Hymn to the Woeful Hearts (February 18th)
Pure Wrath may not be as brutal as the band name implies, but it's certainly high-quality black metal. The Indonesian atmoblack band is back with in 2022 it's fourth full-length, "Hymn to the Woeful Hearts". I've enjoyed their previous output, so I'll definitely check it out!
Dark Funeral – We are the Apocalypse (March 18th)
Veteran band doesn't even begin to describe Dark Funeral, and the band is still kicking in 2022.
Abbath – Dread Reaver (March 25th)
Abbath is back with a 2022 with a mostly new line-up. Let's see what his third solo album can bring to the table.
"Dream Cull": Spotify | YouTube
Fall of Rauros – Key to a Vanishing Future (March 25th)
I enjoyed the last album this U.S. atmospheric black metal band put out in 2019, so I'll definitely be checking how it sounds in 2022 too!
Kvaen – The Great Below (March 25th)
Kvaen has had a quick rise to popularity, and sophomore album "The Great Below" comes out in March. It even features a guest spot by Jeff Loomis!
Katharos – Of Lineages Long Forgotten (May 13th)
Do you like 90's symphonic black metal? Especially Emperor? Then this band/album is for you!
Want to support me? Check out my music!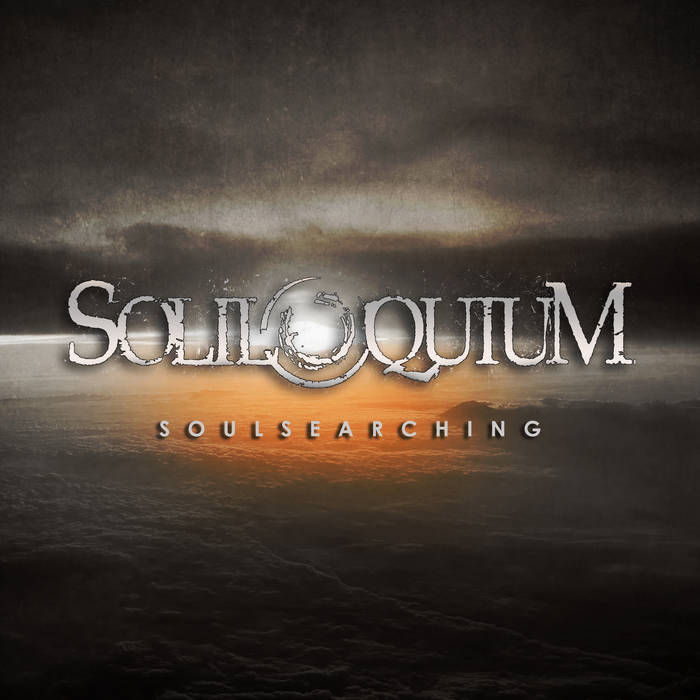 Writing about 2022 black metal is far from all I do. I create all of this content to promote my bands (and to have some nerdy fun at the same time), such as Soliloquium (progressive death/doom metal) and Desolator (old school death metal).
Are you finding cool bands in the guides and my other content? Support me by buying some digital music or merch on Bandcamp. If you don't use Bandcamp, just spin it on Spotify! And who knows, you might the dig the music? Either way, I'm thankful for any kind of support! Follow the links below for some progressive death/doom:
Other metal 2022 genre guides: