This is my doom metal 2022 list, where you keep up with brand-new doom metal releases. As usual, I'll do my best to keep up with the music during the year. Doom metal is one of my main styles, so hopefully I can dig up some cool new bands for you to listen to! Also, I'll try to not limit to the more extreme styles of doom, which has been pointed out in the past.
My ambition is for it to be both a doom metal 2022 calendar and a list of the best albums to check out. If something's missing or I'm way off, feel free to write to me on my Instagram or my Facebook and I'll have a look.
Disclaimer: so as you may have noticed, I've been super-slow with updating my 2022 lists, including this one! The reasons are several, but I'll try to get back on it during the summer, and return with new-found power in 2023.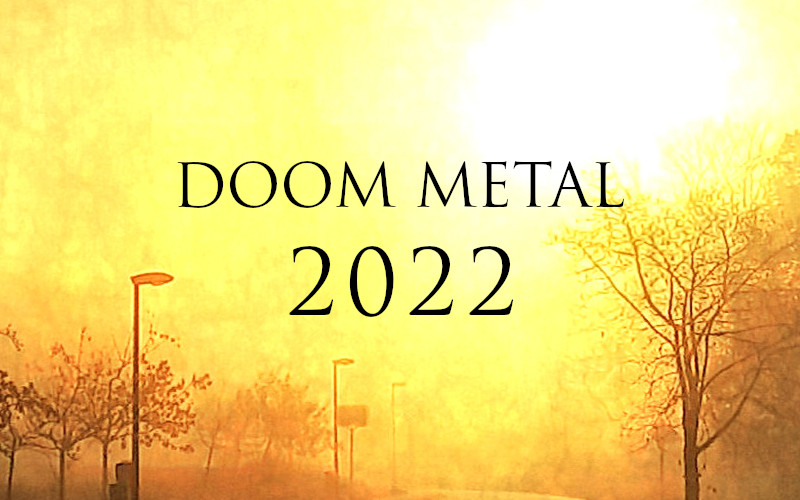 Doom metal from 2022 – about the author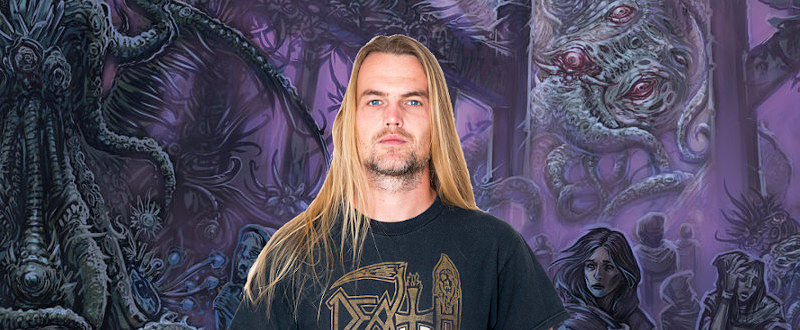 Stefan Nordström
Musician, songwriter, content creator, digital freelancer
Stockholm, Sweden
Bands: Desolator, Soliloquium, Ending Quest, Ashes of Life, Trees of Daymare, The Ashen Tree
Best doom metal albums of 2022
This article is a random mess of upcoming and released albums. Looking for what's already out and up for grabs? Well, here it is! My 2022 doom metal favorites so far are:
Dawn of Solace – Flames of Perdition
Hangman's Chair – Loner
Depressed Mode – Decade of Silence
Messa – Close
Arð – Take Up My Bones
Shape of Despair – Return to the Void
Kuolemanlaakso – Kuusumu
Druid Lord – Relics of the Dead
40 Watt Sun – Perfect Light
Doom metal 2022 albums calendar
Released and upcoming noteworthy doom metal albums from 2022.
In Loving Memory – The Withering (January 14th)
Spain's In Loving Memory play a somewhat familiar, but well-composed form of melodic death/doom. It's the band's first full-length album in 11 years, so it will be interesting to hear the 2022 take of the band.
40 Watt Sun – Perfect Light (January 21th)
40 Watt Sun is arguably one of the most depressive bands out there, and 2022 marks the release of the third full-length album "Perfect Light". Definitely has potential to be one of the top doom records of the year.
Druid Lord – Relics of the Dead (January 21th)
Druid Lord plays that slow, chunky style of death/doom some detractors say I never put in my lists. Well, here it is! I enjoyed their last album from 2018 so I'll check this one out for sure.
Dawn of Solace – Flames of Perdition (January 28th)
I loved the last DoS album, it was even in my top 5 that year. Saukkonen/Heikkilä is a proven melancholy super-combo, so I would be surprised if this album isn't an awesome one.
Judgement: absolutely kick-ass and even better than the last one! Will be high on my album of the year list for 2022!
"Event Horizon": Spotify | YouTube
Shattered Sigh – Through Dark Veils (February 4th)
I'm a sucker for melodic death/doom metal, so the odds aren't high that I'll dig this Spanish Solitude Productions band too. Judging by the single "Gökotta", it's going to be a quality disc.
Inner Missing – Dead Language (February 5th)
Russia is known for good depressive metal music, and Inner Missing is one the country's veteran bands. Album title "Dead Language" sounds like the band will be as bleak as ever.
Hangman's Chair – A Loner (February 11th)
Hangman's Chair is a truly dark band, and I really enjoyed the last album from 2018. High hopes for this one being yet another step up.
My thoughts: Really good one, super-dark and a step forward in the band's sound!
Arð – Take Up My Bones (February 18th)
Not sure how to classify this thing, but it's certainly doom and mostly metal. Very cool side-project from one of the members from Winterfylleth!
Shape of Despair – Return to the Void (February 22nd)
Finnish funeral doom masters Shape of Despair are also coming out with a new album in 2022. Highly likely to be quality!
"Reflection in Slow Time": Spotify | YouTube
Firebreather – Dwell in the Fog (February 25th)
Do you like the distortion sludgy and turned to 11? Lots of pedals? Then Firebreather is for you! New album in February.
Kuolemanlaakso – Kuusumu (March 4th)
Kuolemanlaakso have released everything from quirky death/doom metal to gothic metal over the years. Most of it's been very good, so it will be interesting to see what 2022's "Kuusumu" brings.
Judgement: I dig it, definitely a step up from the previous album!
Konvent – Call Down the Sun (March 11th)
Denmark's Konvent has been very hyped, and I'm mostly along for the ride, even though I'm not as ecstatic as some of the band's fans. Anyway, the sophomore album drops in 2022 and I'll be eager to have a listen!
Messa – Close (March 11th)
Looking for a more free-form and avant-garde style of doom metal? Then Messa might be exactly what you need. The band's last album "Feast for Water" successfully mixed in jazz and much more.
Judgement: This is super-awesome and I need to give it more spins!
Sidus Atrum – Spiral of Life (March 11th)
Sidus Atrum reside somewhere between doom metal, gothic metal, black metal and post metal. It's certainly dark and apocalyptic enough to be placed in this list, and I found the album quite enjoyable!
Soliloquium – Soulsearching (March 18th)
My progressive death/doom metal band Soliloquium is releasing the new album "Soulsearching" in 2022 (digital/pre-order 25 February and physical 18 March)
"Floodgates": Spotify | YouTube
Grand Harvest – Consummatum Est (March 25th)
Grand Harvest's debut is a death-leaning death/doom metal band from Malmö, Sweden. Debut album "Consummatum Est" got good reviews, so I will definitely need to have a listen.
Et Moriemur – Tamashii no yama (April 8th)
This Czech death/doom metal is receiving increasing hype, so I guess it's time for me to see what all the fuzz is about. "Tamashii no yama" is the band's fourth album, and drops in April 2022.
Depressed Mode – Decade of Silence (May 6th)
Depressed Mode may have a band name that almost competes with Fvneral Fvkk when it comes to being off-putting, but the music is damn solid. Quality symphonic death/doom metal with that Finnish darkness we all enjoy so much. Recommended!
Bog Body – Cryonic Crevasse Cult (May 20th)
A "Cryonic Crevasse Cult" sounds messy AF, and this album is very highly ranked on Rate Your Music's top doom metal albums of 2022. The combined death/doom and sludge metal tag means I'll definitely need to dig into it, and probably you as well!
Drift into Black – Earthtorn (May 20th)
Drift into Black mastermind Craig Rossi is one of the busiest guys in doom metal. 2022 welcomes his fourth album in five years, and they're usually good too!
Want to support me? Check out my music!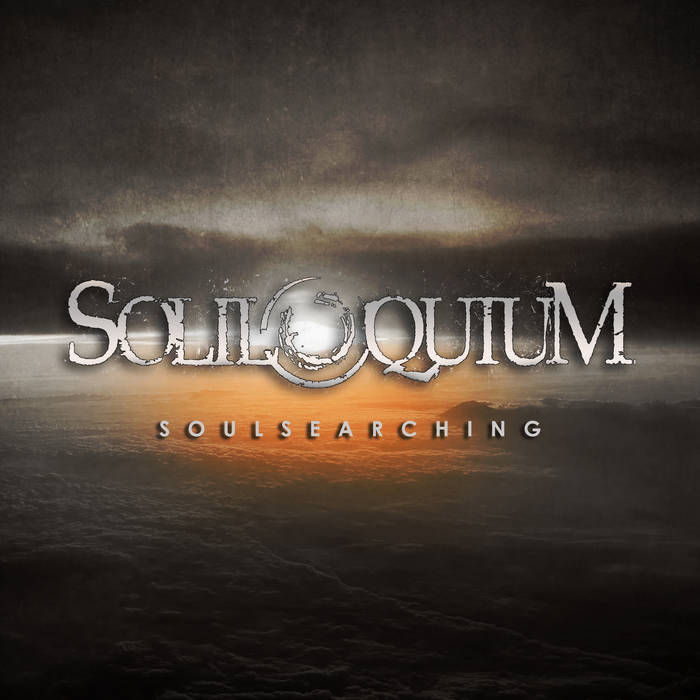 In the end, I create all of these blog posts and guides to promote my bands (and to have some nerdy fun, of course), such as Soliloquium (progressive death/doom metal) and Desolator (old school death metal).
Do you like what I do? Well, I do most of it for free, but the more support my music gets, the more time I get for content creation. Support me by buying some digital music or merch on Bandcamp. If you don't use Bandcamp, just spin it on Spotify! And who knows, you might just like the music?
Check out my progressive death/doom metal band Soliloquium:
Other metal 2022 guides: