Compiling a list of the 10 best Katatonia songs is a tough task. I'm a massive Katatonia fan, and they certainly have literal hordes of great songs. After some last.fm statistics analysis, and careful consideration I've selected my top 10 Katatonia songs + five more tunes that almost made it on the list. It might be an interesting read no matter if you're checking out Katatonia for the first time, or if you just want to see if you agree. I also ranked Katatonia's albums in another article on this site.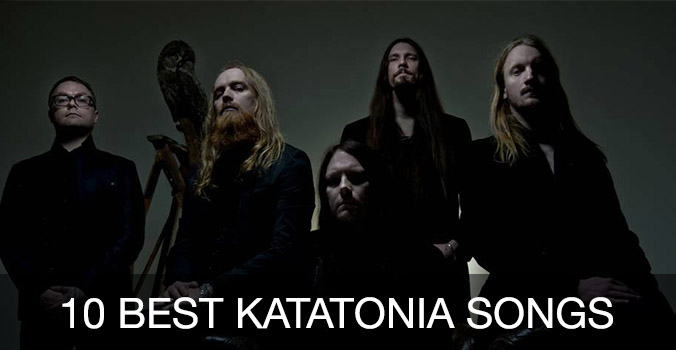 10. "Journey Through Pressure" (The Great Cold Distance, 2006)
"The Great Cold Distance" is far from Katatonia's darkest album, and perhaps that's why this song so completely hits the sweet spot. It uses the massive guitar layers from the album's almost industrial sounding production on the big doom chords to massive effect.
9. "The Promise of Deceit" (Night is the New Day, 2009)
There are many songs on my favorite Katatonia album that could make it on here, but "The Promise of Deceit" really brings the Stockholm darkness. The ominous electronics and trippy bass lines bring a sense of anxiety that few bands can replicate.
8. "Dissolving Bonds" (The Great Cold Distance, 2006)
Katatonia are known for their awesome bonus tracks, so at least one has to make it into the 10 best songs list. Since it relies a lot more on guitar leads than other tunes from the period, it almost feels like an overwintered "Last Fair Deal Gone Down" song in a new package.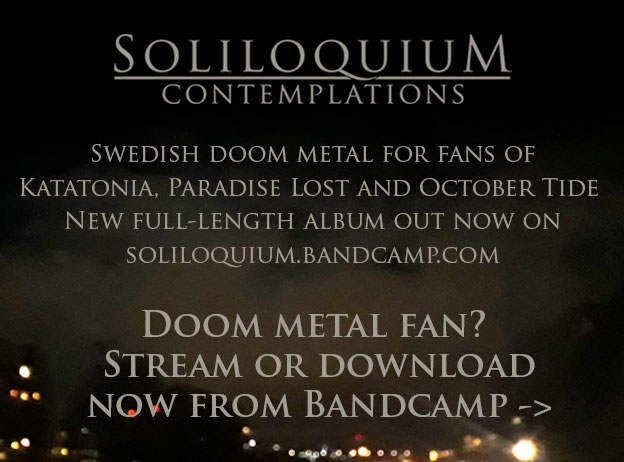 7. "The Future of Speech" (Last Fair Deal Gone Down, 2001)
"The Future of Speech" is a virtual anthem of hopelessness, and feels a bit unappreciated compared to other tunes on the album. The melodies might not be as catchy as "Teargas" or "Tonight's Music", but it's a song that hits me more in the right emotional spot.
6. "Right into the Bliss" (Tonight's Decision, 1999)
You can hear from the first few notes in the main melody that "Right into the Bliss" is one of those big songs. It's got a strong 4/4 drive in the drums, and a more straightforward lyric approach than the "Last Fair Deal Gone Down" contemporaries on this list.
5. "Dispossession" (Last Fair Deal Gone Down, 2001)
"Dispossession" is similar to album mate "Chrome" on place two in that it has an almost apathic alternative rock approach. The signature Blakkheim guitar leads are some of the most addictive, and once again the lyrics are as simple as they are striking.
4. "Murder" (Brave Murder Day, 1996)
A telling sign of the best Katatonia songs is that they stand enormous amounts of replays, and "Murder" is a typical example. It's an extremely simple song, yet so hypnotic and memorable, much like the rest of the "Brave Murder Day" album. It can be hard to compare these older growl classics to the newer clean vocal material in a fair way, but I think #4 is fair for "Murder".
3. "Departer" (Night is the New Day, 2009)
Unforgettable Krister Linder guest appearance, dense atmosphere, overwhelming emotional impact. "Departer" is a Katatonia song that has it all, and no best of list would be complete without it!
2. "Chrome" (Last Fair Deal Gone Down, 2001)
The combination of an alternative rock sound that almost sounds apathetic at times, and an explosive chorus with some of their most striking lyrics ever makes "Chrome" and unforgettable Katatonia song that winds up as number two on my list. It has as everything a classic Katatonia songs needs.
1. "The Longest Year" (Night is the New Day, 2009)
391 last.fm plays speaks its clear language, this is their ultimate tune so far. The whole feeling of the song, along with the video, just reeks of the Stockholm darkness that makes "Night is the New Day" such a brilliant album. Jonas Renkse also sings some of his most memorable vocal melodies ever in this tune. It seems like I can never get enough of this song.
Five other Katatonia songs that almost made it:
"Brave" (Brave Murder Day, 1996)
"Clean Today" (Last Fair Deal Gone Down, 2001)
"Criminals" (Viva Emptiness, 2003)
"Hypnone" (Dead End Kings, 2012)
"Rusted" (The Great Cold Distance, 2006)
Other stuff that might be interesting:
Katatonia albums ranked from worst to best ->
10 best Anathema songs ->
10 best Paradise Lost songs ->
Soliloquium, Swedish doom metal influenced by Katatonia ->