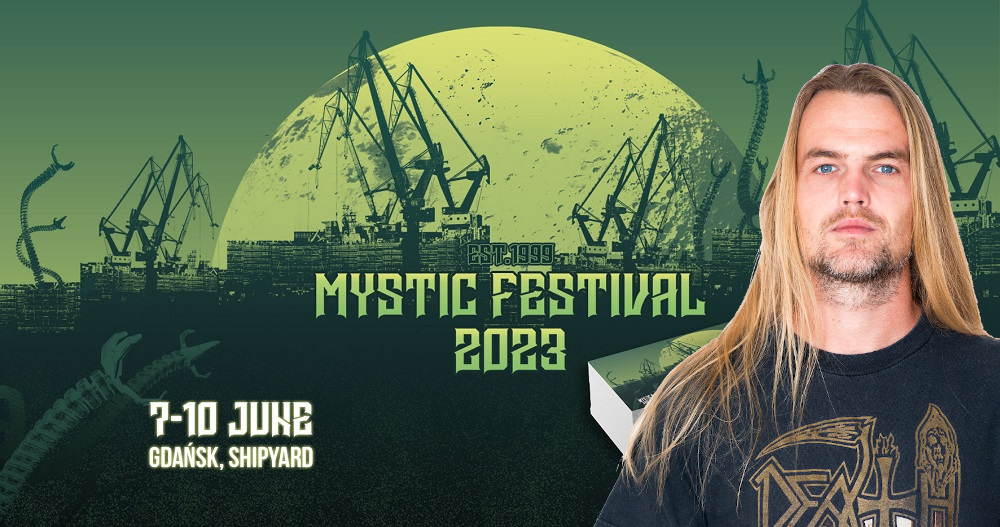 Why should you go to Mystic Festival 2023, and what's the general info on the fest? I decided to switch it up a bit an try this festival for the first time, and this is why. Here's my take on the Mystic Festival 2023 line-up, plus some practical info. See you there?
About me – deathdoom.com, music and more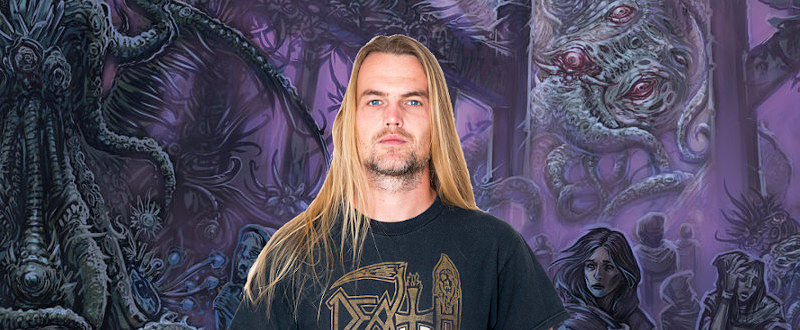 Stefan Nordström
Musician, songwriter, content creator, digital freelancer
Stockholm, Sweden
Bands: Desolator, Soliloquium, Ending Quest, Ashes of Life, Trees of Daymare, The Ashen Tree
When is Mystic Festival 2023?
Mystic Festival is 7-10 June (four days). I'm planning to come down there on the 6th, to set up and camp and get started on the festivities.
Mystic Festival 2023 price
I paid around 140 euro for my early bird festival ticket, a very reasonable price for 4 days of metal. Around 20 euro was added for the camping spot. Last time I looked, a 3 day pass was 145 euro and 4 day pass 195 euro. Better get yours before they run out or go up in price!
Mystic Festival 2023 lineup
One of the reasons I decided to switch my usual festivals for Mystic Festival was the not so great Brutal Assault 2023 lineup. So far, I've got three really big bands: Sleep Token, Antimatter and Soen. There are also many gigantic metal bands booked, such as Behemoth, Gojira, Testament, Meshuggah, Ghost and more. As the lineup gets bigger, I'm definitely hoping for more!
Bands I'll watch 100%:
Alcest
Antimatter
Darkher
Dismember
Exodus
Greg Puciato
Meshuggah
Sleep Token
Soen
Testament
Wolfheart
Bands I'll probably/maybe see:
Akhlys
Au-Dessus
Author & Punisher
Behemoth
Dark Angel
Defleshed
Grave
LLNN
Primitive Man
Spirit Adrift
Sylvaine
Undeath
Unfortunately, my excitement about the line-up is somewhat destroyed by clashes in schedule, such as Sleep Token, Antimatter and Meshuggah. Rockstadt Extreme Fest, the other festival I'm attending this year, definitely has a better line-up, with or without the clashes, so I think Mystic Festival will be more about fun and social stuff.
Mystic Festival 2023 location
Mystic Festival 2023 takes place in Gdansk, Poland, more specifically in the Gdansk shipyard. For me, Gdansk is a handy and cheap city to fly to, which was part of the decision. The city is a nice one, and I'd really recommend a visit to the Museum of the Second World War while there. It's a very easy festival location to get to, as it's not on the countryside like many other outdoor metal festivals.
Will I see you at Mystic? Do you dig my metal content?
So, will I see you at Mystic? Feel free to hit me up on Insta if you have questions or want to hang at the fest. If you dig my metal content on this site and/or social media I only ask you one thing: check out my bands Soliloquium (progressive death/doom metal) and Desolator (old school death metal) and support the music!