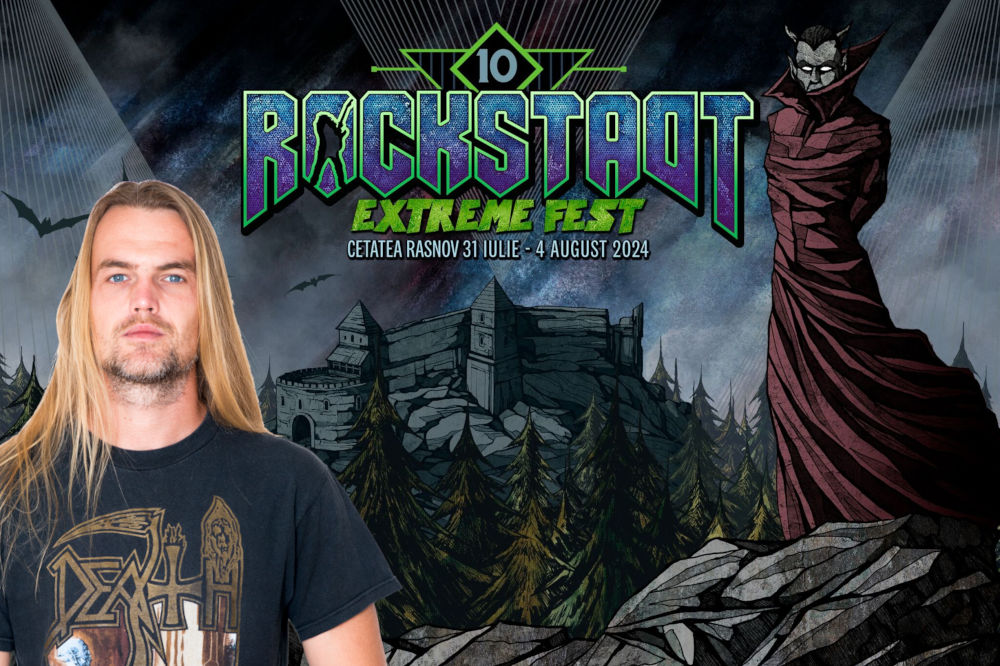 Rockstadt Extreme Fest is a metal festival in Rasnov, Romania that's getting increasing hype in the music community. And for good reason! I've attended the fest twice (in 2017 and 2023), and loved it. 2024 is the 10th anniversary. In this guide, I will share my thoughts on Rockstadt Extreme Fest, so you'll get a better sense if the festival is for you.
I'll be there in 2024, and I hope you will be, too! If you have more questions, or just want to connect, hit me up on Instagram. Hope to see you at Rockstadt!
About me – deathdoom.com, music and more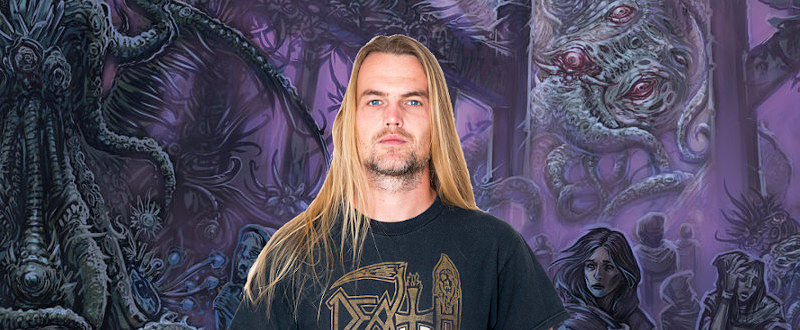 Stefan Nordström
Musician, songwriter, content creator, digital freelancer
Stockholm, Sweden
Bands: Desolator, Soliloquium, Ending Quest, Ashes of Life, Trees of Daymare, The Ashen Tree
Rockstadt Extreme Fest 2024 – basic info
Rockstadt Extreme Fest lineup
The 2024 lineup is growing increasingly awesome, even if it doesn't quite measure up to 2023 yet. Some highlights for me are Suffocation, Cattle Decapitation, Misery Index, Dark Tranquillity, Insomnium, Amenra, Gaerea, Leprous and (of course) the return of Gutalax. However, there are many bands still to come, and many of the great 2023 lineup additions came in the last announcements. So I had enough faith to go with it and purchase a ticket anyway!
Here is the current line-up ->
How do you get to Rockstadt Extreme Fest?
As always, transport is one of the most asked questions. It feels like many people, especially Romanians, choose to drive to Rockstadt Extreme Fest. But it's definitely not necessary to have a car. You can take the local train from Brasov to Rasnov, where the festival is located. The trains are on Google, and it's a fairly easy trip, one that I did in 2023.
Beware that Romanian trains can be a bit "special", regarding both standards and punctuality. However, once you're in Brasov, which is a major city, it's easy to get to Rasnov. Don't fear the local transport experience, but bring some patience, just in case. Also worth noting is that the Brasov airport recently got finished, so there might be flights from your destination going there, making things super-easy.
Here are two useful Romanian transport links that can help you get there:
Payment and prices
A festival ticket is currently 850 lei (170 euro), and will keep increasing in price, as the festival draws closer.
Payment system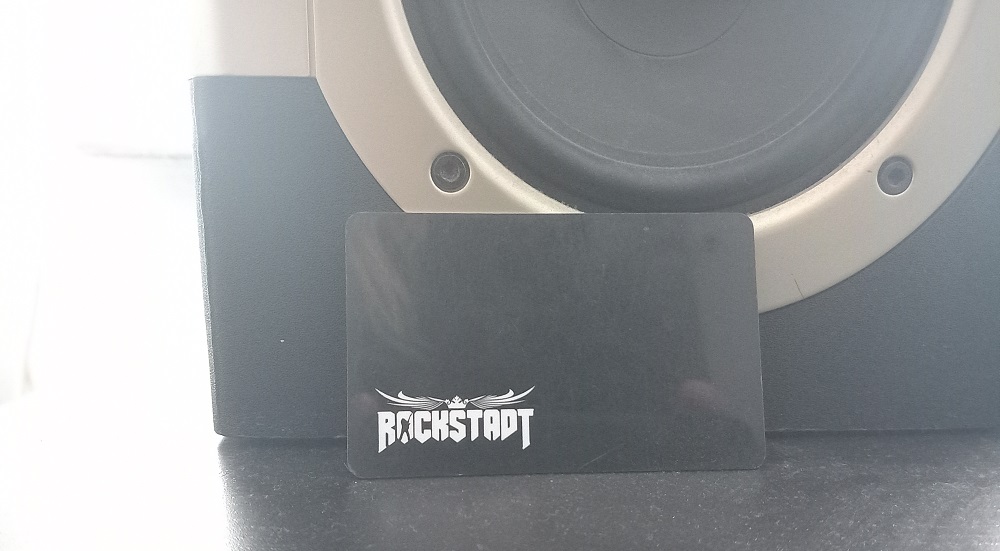 In 2023, Rockstadt Extreme Fest used chargeable cards. You could put money in them in booths around the festival area, using cash or credit card. It was smooth, and the lines were shorter than on other festivals, such as Brutal Assault. However, I'd recommend having it well charged before the big bands go on stage in the evening, as it gets more crowded.
If things haven't changed in 2024, you can also use the card at the Rockstadt bar in Brasov all-year round, and bring your old card to the next edition of the festival.
Prices – beer, food and more
"How much is a beer at Rockstadt?" is a question that will put a smile on your face, that's for sure. It's the cheapest large metal festival in Europe, with drinks around half the price of Brutal Assault, which is already considered cheap by many. A beer at Rockstadt in 2023 was around 1,50 euro, and a Jäger shot or Gin and Tonic around 2,50 euro.
Food is also reasonably priced, and there are a lot of options available. There's also cigarettes, coffee, non-alcoholic options, desert, vegetarian/vegan food, and much more on sale on the festival grounds. If you don't find what you're looking for inside the festival, Rasnov town also has some nice options.
This aspect of Rockstadt developed a lot from 2017 to 2023, which I was impressed by. I'm assuming the prices might go up slightly, but it's still extremely reasonable. If you're coming from a Nordic or Central European country, it's all a bargain!
Camping at Rockstadt Extreme Fest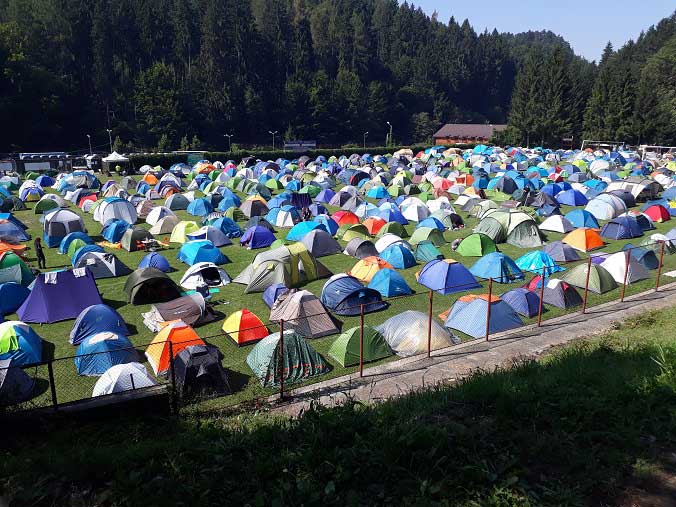 The Rockstadt camping is conveniently placed at a football field, close to the festival site. It was smooth sailing in 2023, even with massive rain in the first evening. Showers and toilets were well available, and I really have nothing to complain about.
Worth noting is that the camping passes tend to sell out way before the festival passes. So, if you're fully intending on camping like me, you should get your pass as soon as possible.
Rockstadt is also planning to expand the camping area for next year, which is definitely needed. It might be the antidote to the selling out problem as well. Let's hope it will make for a great 2024 camping experience!
Safety-wise, the camping is fenced and guarded at all times. There's not really a party atmosphere, as on some festivals, but you can find a good pre-party if you go looking for it.
Organisation and stages
Food wasn't the only thing that drastically improved between 2017 and 2023. The overall organisation and the stages did, too! I have no complains about the gigs on the two main stages, and I didn't dread the smaller tent stage as much as many others seemed to. Rockstadt Extreme Fest 2024 will not have a tent stage, from what I've heard, so I think it will be yet another improvement. Overall, I thought it was on par with Brutal Assault, which generally is a festival that has its shit together.
Rockstadt Extreme Fest weather and surroundings
It's also good to have a basic understanding of the Romanian summer climate. To put it lightly: it's hot! Very hot. 2023 was fairly OK, but 2017 had non-stop blistering heat (around 35 degrees every day). Since it's a mountain region, there can also be heavy rain, sometimes out of nowhere!
The mountain climate can also make the days super hot and the nights cold, so don't just bring your summer gear. Planning ahead is also key, if you don't plan to return to the camping from the festival area before the evening. Be aware of all this and plan for it, because it will impact your festival experience.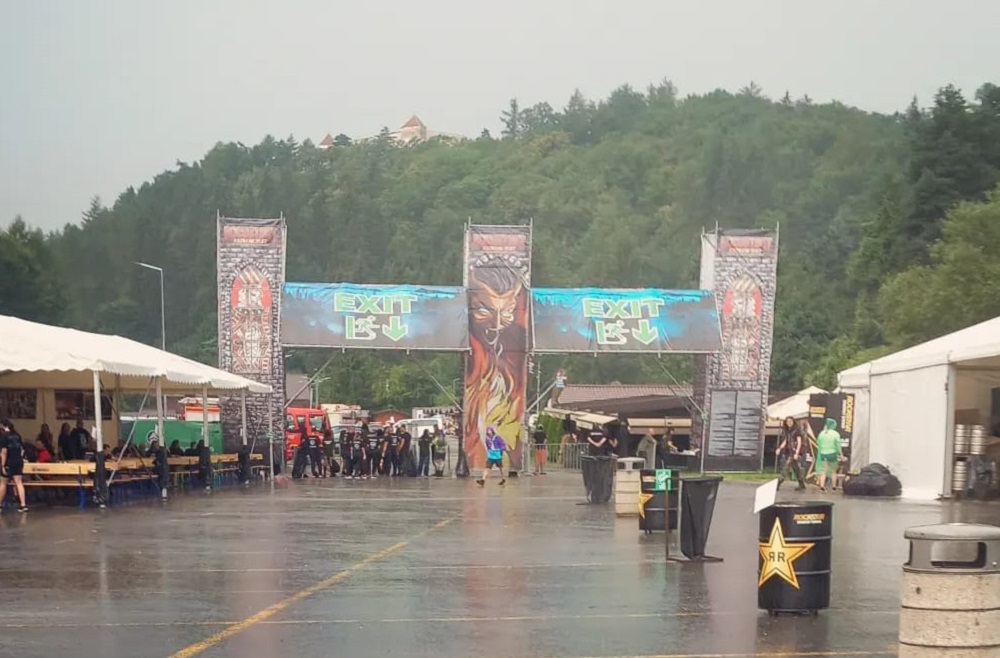 Also, if you have some time on your hands, I'd recommend exploring Rasnov and the castle, plus the beautful city of Brasov, 20 km from the festival site. I explored Transylvania for a week after Rockstadt 2023, and it's truly a beautiful region. It's also good to know that the festival is located in a zone with wilderness, including bears, so don't be surprised if you get a bear warning in your phone, or even spot one (my friends did)!
The social aspect of Rockstadt
Last but not least, I just felt I needed to have a section on the social side of Rockstadt. Romanians are generally very friendly people, and it's easy to connect with them. This is a huge upside to the festival, compared to often stale Nordic and Central European metal fest. Small disclaimer: this is of course my personal experience (especially the jab at my native part of the world), but it's one of my main takeaways, especially from visiting two festivals in Romania in 2023.
And, as a wise person pointed out, the festival is not only Romanians anymore. Rockstadt Extreme Fest is becoming more and more international, and you'll find visitors from all around the world at this point. In 2017, non-Romanians were a rare sight at the festival, so it's definitely changed quite rapidly.
Do you enjoy my metal content? I got music too!
Are you getting something of this article, and my other metal-related content? Don't worry, I won't ask you to give money. Buuuuuuuuuuuuuut.. maybe you could check out my music? Who knows? You might like it. Also, there's plenty of Soliloquium merch available. The more support I get, the more time I can spend making metal content and metal music.
Soliloquium – progressive death/doom metal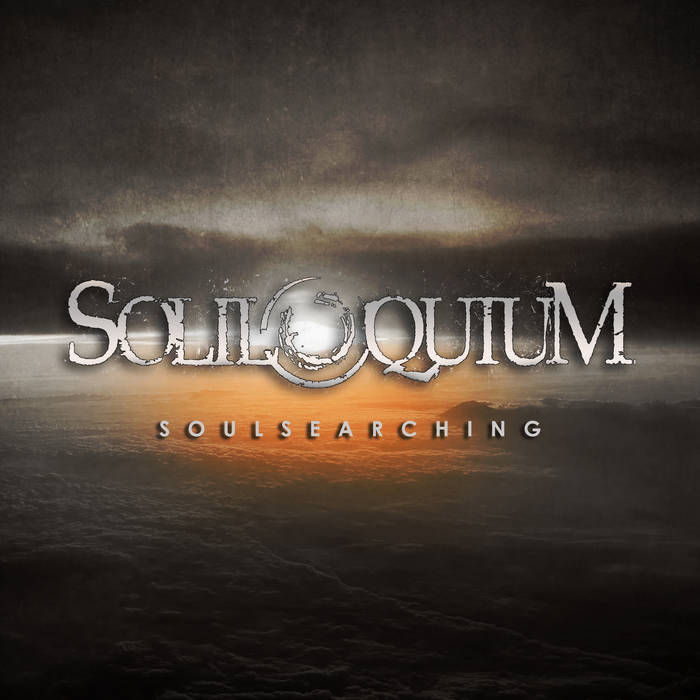 My main band Soliloquium is a blend of death/doom metal and progressive metal, influenced by acts like Katatonia, Daylight Dies, Insomnium and many more. The fourth full-length album "Soulsearching" came out in 2022, and I'm working on fifth one as we speak.
Desolator – old school death metal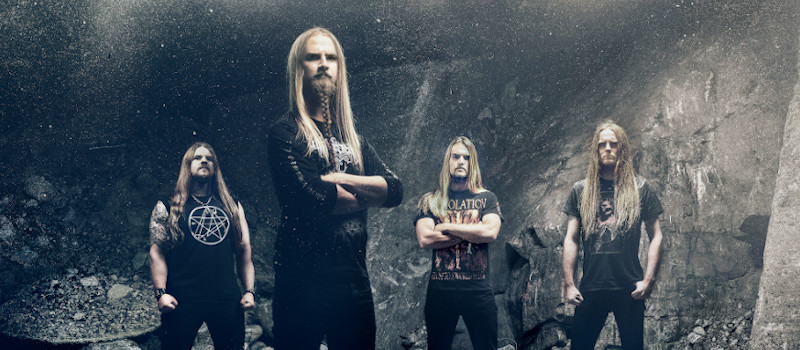 If Soliloquium is too mellow for you, try Desolator instead. We're an old school death metal band that combines American and Swedish influences in one highly misanthropic soundscape.