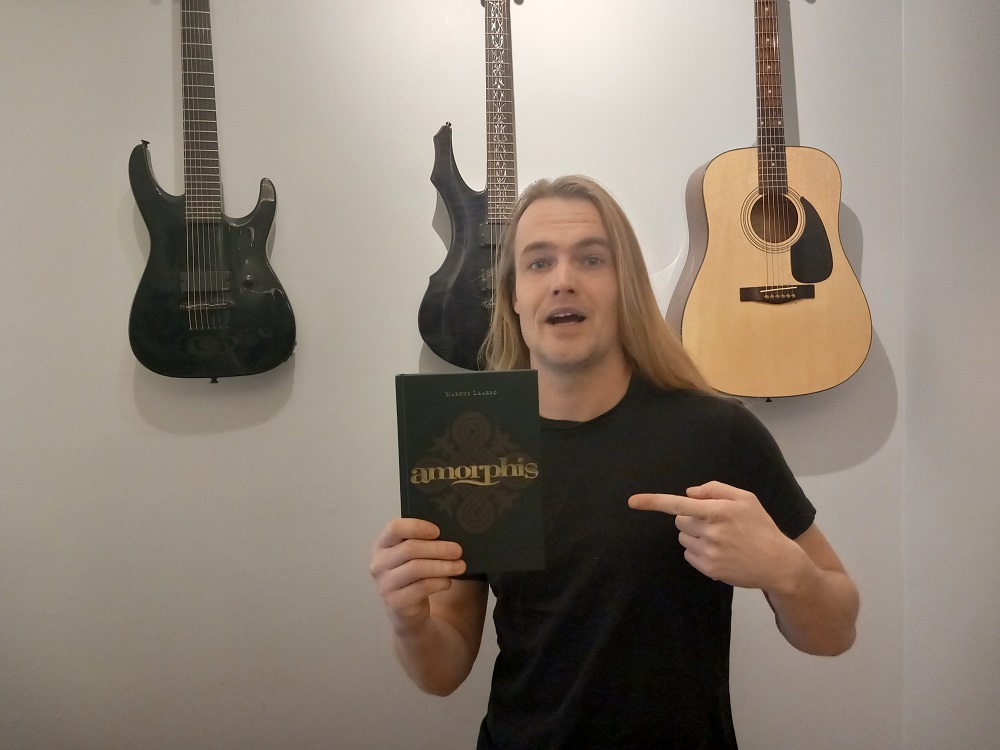 The best testament to the quality of the Amorphis book by Markus Laakso is that I almost read the entire thing in one day. A huge traveling day was spent largely reading the book, and the eight hours of flights went by pretty damn fast.
These are my thoughts on the Amorphis book as a huge fan of the band and Finnish metal music in general. You can buy the book from Svart Records or order it directly from Markus Laakso (I did it through Instagram, worked smooth).
About me – deathdoom.com, music and more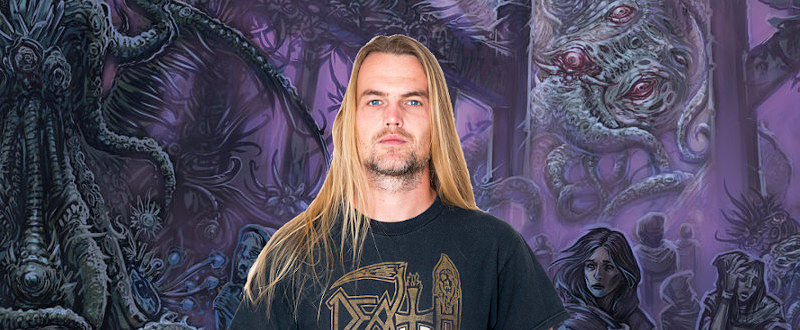 Stefan Nordström
Musician, songwriter, content creator, digital freelancer
Stockholm, Sweden
Bands: Desolator, Soliloquium, Ending Quest, Ashes of Life, Trees of Daymare, The Ashen Tree
Amorphis book basics
Title: Amorphis
Author: Markus Laakso
Release year: 2016
Pages: 412
Available in: English, German, Finnish
Amorphis book from the eyes of a music biography junkie
As a fan and big music nerd, I love these in-depths, anecdote-heavy biographies. And that's where this book really shines. Just so much interesting background around the development and ups-and-downs of the members and the band as a whole.
You get every member's side of the story, and their take on why the albums wound up sounding like they do. I also learned a lot of new things through the Amorphis book – it's, for instance, super-cool to get the the individual thoughts on certain albums and songs.
For me, it answers many questions, and really explains the evolution of Amorphis. It shows both the glories and the struggles in an honest way.
Writing, pictures and design
The writing and flow is great, not all making it the behemoth it may look like. Visually, it's filled with various pictures to give context – just enough to not make the book too text-heavy. Lots of funny pics from way back!
It's also worth mentioning that the physical feeling of the book and paper is great, and that the design kicks ass. Overall very entertaining and well-produced.
It must have taken Markus unbelievable amounts of time to get this thing together, and I am very glad he did! Highly recommended book that only gets better the more you're into Amorphis.
Check out Amorphis
If you haven't heard Amorphis yet, why don't you get started with this?