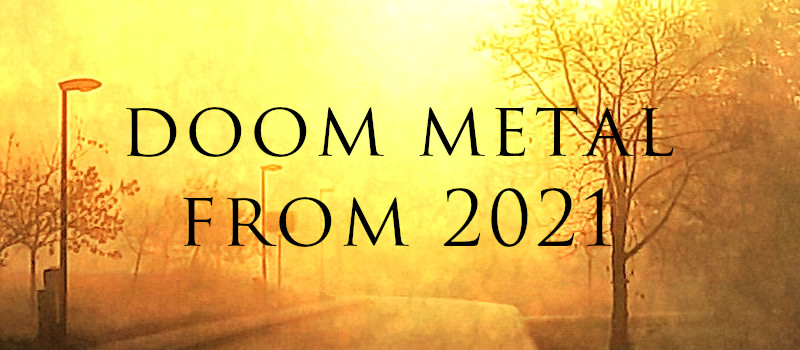 After following doom metal closely in 2020, it's now time for my list of doom metal from 2021. Like always, I'll list all interesting 2021 albums, both released and upcoming. Am I missing something? Please reach out to me and tell me and I'll check it out.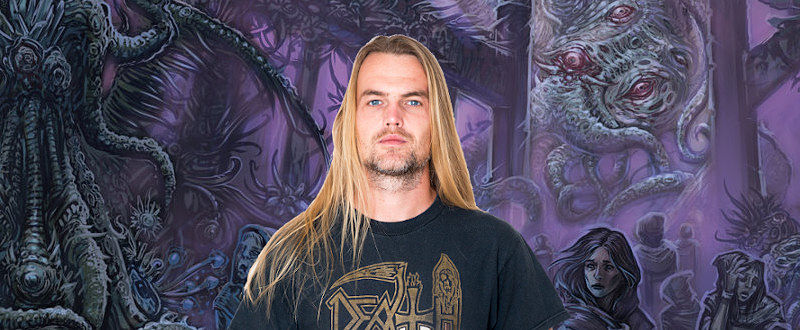 But who am I, and why am I talking about doom metal from 2021? Well, aside from being a metal content creator, I'm also a musician. I play both death metal and doom metal, and I'm a member of three doom metal projects: Soliloquium, Ashes of Life and The Ashen Tree.
Both Soliloquium and Ashes of Life released full-lengths in 2021, so please check them out if you're looking for doom metal. Anyway, let's get on the doom metal releases from 2021.
Links: Soliloquium Bandcamp | Ashes of Life Bandcamp | Instagram
---
Mother of Graves – In Somber Dreams (8 January)
The debut album from this U.S. band has the honor of being one of the earliest, if not the earliest, doom metal releases from 2021. I've never heard the band before, but let's hope they put out something good!
Dalit – Moksha (15 January)
This album is mentioned a lot online, and it's well-deserved. Definitely some quality melodic death/doom metal that's bound to please fans of the style.
Dread Sovereign – Alchemical Warfare (15 January)
Alan Averill from Primordial singing doom metal? That sounds like a killer combination, for sure. See how killer it is by listening to the brand-new Dread Sovereign album.
Conviction – Conviction (21 January)
Conviction is a French doom metal that has been around since 2013. 2021 marks the release of their self-titled debut. Let's see what it will bring!
Thronehammer – Incantation Rites (4 March)
Do you like long songs that are both slow and pounding? Then Thronehammer is for you. The 2019 debut got good reviews, and in 2021 the band is releasing the follow-up "Incantation Rites".
Omination – NGR (5 February)
Does funeral doom from Tunisia sound interesting? Well, it is! Pre-release single "The Sword that Came Out of His Mouth" sounds pretty damn wild. Will be interesting to see what this one will bring.
The Ruins of Beverast – The Thule Grimoires (5 February)
The Ruins of Beverast tread somewhere on the line between doom metal and black metal. I really enjoyed their 2017 release "Exuvia", and now the band is back with a new one. Considering the band's previous output, it's bound to be dark and grim.
Marianas Rest – Fata Morgana (12 March)
Marianas Rest is an underrated Finnish death/doom metal band that I've been digging more and more. 2019's "Ruins" improved on the 2016 debut, and now they're releasing their third album: "Fata Morgana". It's bound to be good!
Sepulcros – Vazio (12 March)
Portuguese atmospheric death/doom metal band Sepulcros unleashes the new album "Vazio" in March. From my experience, Portuguese doom is always high quality.
Woe Unto Me – Spiral-Shaped Hopewreck (12 March)
One of the best funeral doom bands out there, Woe Unto Me, are releasing a new EP in 2021. Enjoyed their last album a lot, so this is likely to be good as well.
Soothsayer – Echoes of the Earth (1 April)
Ireland's Soothsayer are releasing their debut on Transcending Obscurity. Genre label says atmospheric sludge/doom, which sounds like it might be an interesting combo!
More doom metal content from the blog:
The complete doom metal genre guide ->
10 essential death/doom metal albums ->
25 best funeral doom metal bands ->