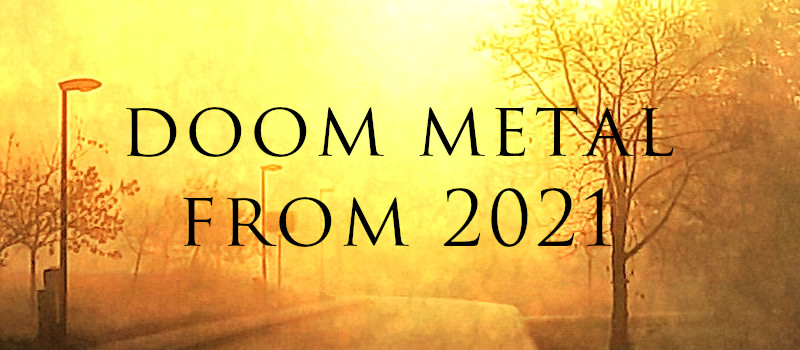 After following doom metal closely in 2020, it's now time for my list of doom metal from 2021. Like always, I'll list all interesting 2021 albums, both released and upcoming. Am I missing something? Please reach out to me and tell me and I'll check it out.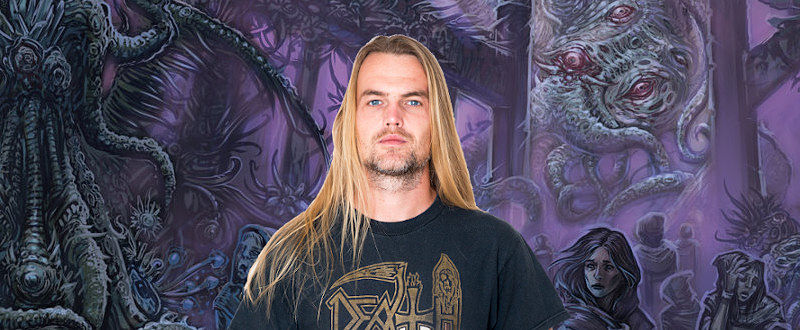 But who am I, and why am I talking about doom metal from 2021? Well, aside from being a metal content creator, I'm also a musician. I play both death metal and doom metal, and I'm a member of three doom metal projects: Soliloquium, Ashes of Life and The Ashen Tree.
Both Soliloquium and Ashes of Life released full-lengths in 2021, so please check them out if you're looking for doom metal. Anyway, let's get on the doom metal releases from 2021.
Links: Soliloquium Bandcamp | Ashes of Life Bandcamp | Instagram
---
Afghan Haze – Nihilistic Stoner Hymns (1 January)
Do you like it raw and dirty? Maybe even so raw and dirty that it qualifies as stoner doom and sludge metal at the same time? Well, then you should listen to some "Nihilistic Stoner Hymns".
Mother of Graves – In Somber Dreams (8 January)
The debut album from this U.S. band has the honor of being one of the earliest, if not the earliest, doom metal releases from 2021. I've never heard the band before, but let's hope they put out something good!
Judgement: This surprised me a lot in the best of ways. Great melodic death/doom with Dan Swanö-like growls. Highly recommended!
Dalit – Moksha (15 January)
This album is mentioned a lot online, and it's well-deserved. Definitely some quality melodic death/doom metal that's bound to please fans of the style.
Dread Sovereign – Alchemical Warfare (15 January)
Alan Averill from Primordial singing doom metal? That sounds like a killer combination, for sure. See how killer it is by listening to the brand-new Dread Sovereign album.
Judgement: I dig this a lot. The classic heavy metal vibe works so well!
Conviction – Conviction (21 January)
Conviction is a French doom metal that has been around since 2013. 2021 marks the release of their self-titled debut. Let's see what it will bring!
Thronehammer – Incantation Rites (4 March)
Do you like long songs that are both slow and pounding? Then Thronehammer is for you. The 2019 debut got good reviews, and in 2021 the band is releasing the follow-up "Incantation Rites".
Omination – NGR (5 February)
Does funeral doom from Tunisia sound interesting? Well, it is! Pre-release single "The Sword that Came Out of His Mouth" sounds pretty damn wild. Will be interesting to see what this one will bring.
Judgement: Very unique-sounding and interesting listen. Recommended!
The Ruins of Beverast – The Thule Grimoires (5 February)
The Ruins of Beverast tread somewhere on the line between doom metal and black metal. I really enjoyed their 2017 release "Exuvia", and now the band is back with a new one. Considering the band's previous output, it's bound to be dark and grim.
Judgement: I dig "The Thule Grimoires" a lot. The band switches between different styles seemlessly, and sounds as suffocating and killer as ever.
Marianas Rest – Fata Morgana (12 March)
Marianas Rest is an underrated Finnish death/doom metal band that I've been digging more and more. 2019's "Ruins" improved on the 2016 debut, and now they're releasing their third album: "Fata Morgana". It's bound to be good!
Judgement: This is great, and Marianas Rest is bound to become a death/doom metal giant if they continue putting ut material like this.
Sepulcros – Vazio (12 March)
Portuguese atmospheric death/doom metal band Sepulcros unleashes the new album "Vazio" in March. In my experience, Portuguese doom is always high quality.
Judgement: It's an interesting album with a lot of atmosphere, and I can see why it's become an underground hit. Worth a spin for sure!
Woe Unto Me – Spiral-Shaped Hopewreck (12 March)
One of the best funeral doom bands out there, Woe Unto Me, are releasing a new EP in 2021. Enjoyed their last album a lot, so this is likely to be good as well.
Servants to the Tide – Servants to the Tide (26 March)
I know I'm a bit lazy when it comes to including traditional and epic doom metal, but here's a nice one for you. How about some German epic doom metal?
Soothsayer – Echoes of the Earth (1 April)
Ireland's Soothsayer are releasing their debut on Transcending Obscurity. Genre label says atmospheric sludge/doom, which sounds like it might be an interesting combo!
Aphonic Threnody – The All Consuming Void (23 April)
I quite enjoyed 2020's "The Great Hatred", so I'm glad to hear there will be another Aphonic Threnody album in 2021.
Drift into Black – Patterns of Light (23 April)
Finding new bands for you guys while making these lists has a great side-effect: I find new bands for myself as well. Drift into Black is an entirely new name to me, and judging by "The Burial Gown", they will be worth keeping an eye on in 2021.
Discarded Self – Discarded Self (30 April)
Do you like your doom metal sludgy and full of chugs? Then Discarded Self's self-titled debut album might for you.
Solemn Echoes – Into the Depths of Sorrow (1 May)
How about some funeral doom metal? Solemn Echoes features members from HellLight and Chalice of Suffering. 2021's "Into the Depths of Sorrow" is the band's debut.
Hanging Garden – Skeleton Lake (21 May)
Hanging Garden are somewhere in the borderlands between doom metal, progressive metal, atmospheric sludge and gothic rock. Genre-tagging aside, they're a great band! And they're also very productive, so 2021 marks the release of yet another album. I'm definitely looking forward to "Skeleton Lake".
Judgement: This is a great album, will wind up on my top albums of the year for sure.
Grief Collector – En Delirium (11 June)
What could be better doom metal news than a new album featuring ex-Solitude Aeturnus vocalist Robert Lowe? Not much! I enjoyed the 2019 EP, and 2021's "En Delirium" will mark the band's first full-length album. I'm curious to see what Grief Collector can deliver.
Veil of Conspiracy – Echoes of Winter (27 August)
Katatonia fan? Then you definitely shouldn't miss on Veil of Conspiracy. Wonderful melancholic doom metal from Italy.
Ghostheart Nebula – Ascension (17 September)
Italy has a strong dark music scene, and Ghostheart Nebula is certainly no exception. "Ascension" is filled with quality melodic death/doom metal with a funeral doom touch.
Skepticism – Companion (24 September)
Finnish funeral doom kings Skepticism are returning in 2021 with "Companion". If there's no change of direction, expect slow dirges filled with organs and heavy atmosphere.
Clouds – Despartire (14 October)
Those who have heard Clouds know that the band pretty much has a quality guarantee stamp tied to their music. It's a safe bet that this will be yet another good album!
Somnent – Gardens from Graves (25 October)
Somnent is an underrated band that delivers quality melancholy, and now it's finally time for the excellent 2017 debut "Sojourn" to get its follow-up.
Dawn of Solace – Flames of Perdition (12 November)
Dawn of Solace's last album "Waves" was a wonderful meeting between Tuomas Saukkonen's melancholic songwriting and Mikko Heikkilä's soaring vocals. If the single "White Noise" is an indicator to be trusted, this album will be another great one.
More doom metal content from the blog:
The complete doom metal genre guide ->
10 essential death/doom metal albums ->
25 best funeral doom metal bands ->