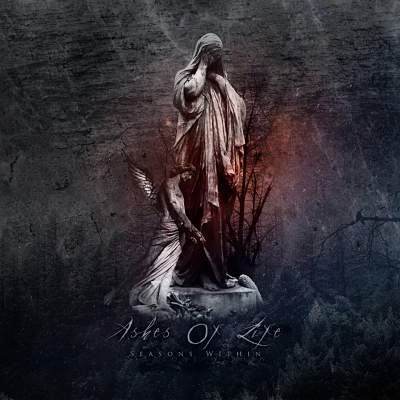 Ashes of Life is a Portuguese doom metal band with progressive, shoegaze and post rock influences. 7 February 2020 marks the release date of "Seasons Within". It's a treat for fans of bands like Katatonia and Alcest. Listen to the full album stream right here! If you want to support the band by downloading the album, head over to the Bandcamp page.
About the author

I'm Stefan Nordström, an aspiring musician and content creator. This is one of the ways I promote Soliloquium, my progressive death/doom metal band. If you're searching for new music in the style, it would be awesome if you listened to my stuff on:
So, why I am I writing about Ashes of Life like this on the Soliloquium site? Fact is, I've been lucky enough to get the opportunity to do the extreme vocals on "Seasons Within". The last few years have been very productive when it comes to getting my vocals on other people's music and this is one of those projects.
Ashes of Life's debut has been a really cool project to be involved in. Similarly to Soliloquium, it treads the line between extreme metal and more atmospheric sounds. The end result is great and it's hard to believe it's a debut album. There's a lot of emotion and the songs are also very catchy and dynamic. Ashes of Life should definitely appeal to most Soliloquium fans and other doom metal listeners.
"Seasons Within" tracklist:
Shores
Spiral Down
Burn
Autumn Days
Tried to Leave
Dying in the Snow
Ashes of Life line-up on "Seasons Within"
Tiago Silva – clean vocals, guitars, bass, programming
Stefan Nordström (Soliloquium, Desolator) – extreme vocals
Luís Pinto – guitars

Additional composers:
Pedro Silva – bass lines
Jorge Teles & Pedro Antunez – drums
Kevin Carter – guitars on "Burn"
Guido Lisioli – piano and keyboards on "Tried to Leave"
Josué Santos – final guitar solo and outro on "Tried to Leave"

Produced, mixed and mastered by André Eusébio at Lemon Drops Media Music written by Tiago Silva
Read more:
Soliloquium, Swedish progressive death/doom metal ->
10 essential death/doom metal albums ->
Full doom metal genre guide ->
30 best progressive metal bands ->