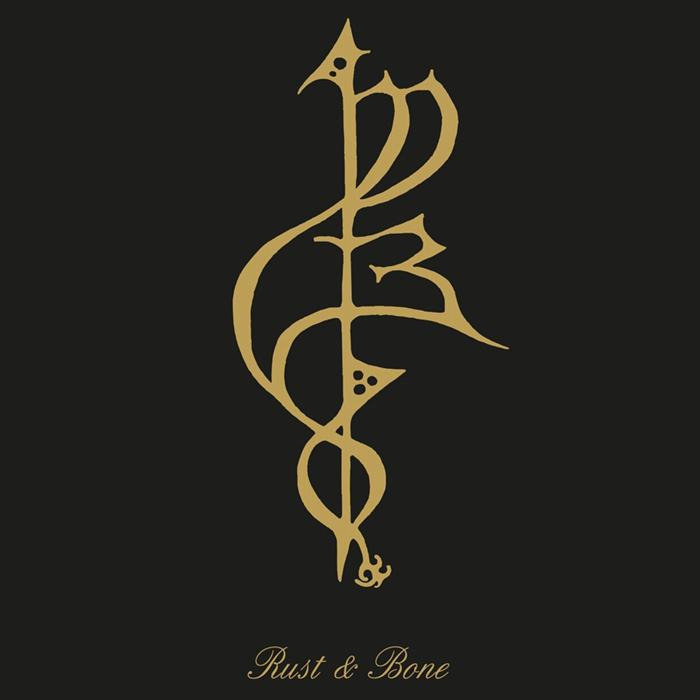 Mourning Beloveth is a death/doom act with a long and impressive discography. The band's success formula revolves around writing long epics based on morphing riff repetitions and mournful melodies. This is topped off with some of the best death metal growls the genre has to offer, as well as some operatic clean vocals in vein of classic doom metal. "Rust & Bone" is the follow-up to "Formless", a competent release featuring some of the band's most lengthy compositions yet. This review is also posted on rateyourmusic.com.
Massive opening
This album opens up in the same style with "Godether", a massive 16 minute song. It starts out with some trippy clean vocals before turning into what we've come to expect from this band: epic death/doom metal. The first part of this song sounds equal parts nihilistic and sorrowful, something that hearkens back to the mood on their opus "The Sullen Sulcus". Guitar melodies and growls come together perfectly in slow suspense.
Around the seven minute mark a gorgeous clean guitar part takes command, and morphs into a crashing wave of distorted melodies. There's also a surprising blastbeat section in the end of the song that fits perfectly. Every part of the song cycles many times, and even the extreme metal sections have a strong hypnotic effect due to the repetition. The band really knows exactly how many times to repeat every section to achieve maximum impact. It's one of the strongest and most unique songs they have ever written.
"Godether" is the dominating piece of music
"Godether" aside, the structure of the album is a bit strange. There are only two "proper" Mourning Beloveth songs, at least by my definition: "Godether" and "The Mantle Tomb". Except those two there are only two very short interludes and a seven minute ballad. "The Mantle Tomb" is a quality epic doom track that could fit right on any of their last three-four albums.
The interludes are nice, but they fail to bring any significant value to the table. The seven minute ballad is pretty good, but not something that warrants repeated spins. Considering the enormous scope of "Godether", the 37 minute running time leaves it feeling more like an EP.
Cements Mourning Beloveth even further as a premiere doom metal act
While steps could've been taken to make this feel more like an album, it doesn't change that Mourning Beloveth is one of the strongest forces in the death/doom genre. The amount of text in this review spent on "Godether" compared to the other songs proves that "Rust & Bone" would've needed another big song to go from a good album to a great album.
Read more:
The massive list of death/doom metal bands ->
Doom metal genre guide ->
10 essential death/doom metal albums ->