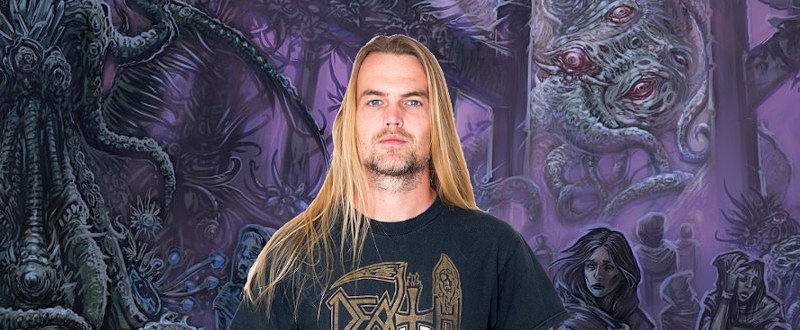 After doing my best to keep track during 2020, it's now time to start following death metal from 2021. Here's my list of the best and most interesting death metal albums from 2021, released and upcoming. Am I missing any cool releases? Please tell me, and I'll make sure to check them out! Here's my summation of death metal from 2021.
---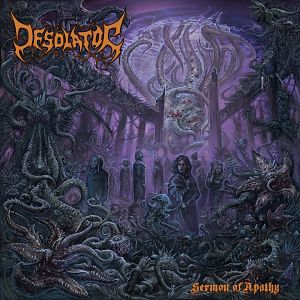 But let's start out with some shameless self-promotion. I'm an extreme metal musician myself, playing in the old school death metal band Desolator and the progressive death/doom band Soliloquium.
Both bands released full-length albums in 2020, and it would be awesome if you gave them a look. I'll drop the links here. I do a lot of musical stuff. The best way to keep up is by following me on Instagram. Anyway, let's check out the best death metal from 2021.
---
Frozen Soul – Crypt of Ice (8 January)
Although the band name and album name sounds more like something Immortal would put together in 1995, I'm told this is a quality old school death metal release. Shame on me for not checking out yet, but if the hype is to be believed, Frozen Soul's full-length debut is a good one!
Asphyx – Necroceros (22 January)
Asphyx is a reliable force in death metal, and in 2021 they have another album out. Expect heavy distortion, chugs and the classic puke-style Martin van Drunen vocal approach.
Abythic – Dominion of the Wicked (12 February)
German death metal with old school leanings, anyone? "Dominion of the Wicked" is Abythic's third album, out on Iron Bonehead Productions.
Grand Cadaver – Madness Comes (12 February)
This Swedish project featuring several well-known musicians, such as Dark Tranquillity's Mikael Stanne on vocals, sounds exciting AF. Let's see what Grand Cadaver can bring to the table!
Ominous Ruin – Amidst Voices that Echo in Stone (26 February)
Does an ominous ruin sound like something you'd enjoy? Good! Then it might a good time to check out the debut from this U.S. technical/brutal death metal band.
The Crown – Royal Destroyer (12 March)
Anyone that's familiar with my content knows that I'm crazy about The Crown. They're just one of those bands that absolute nail it, completely in a style of their own. And 2021 apparently means a new Crown album! "Royal Destroyer" is out in March. High probability of kickass!
More death metal content from the blog:
My 100 best death metal bands ->
The 20 best death metal vocalists ->
25 essential death metal albums ->