Back in the day, this list used to be called "10 essential death metal albums", but after making an proper essentials list, this is now called 10 best death metal albums. If you're just starting out with death metal, you might better off at my fresh blog post on 25 essential death metal albums.
Anyway, let's get to the topic at hand. I've listened to hundreds, if not thousands, of death metal albums in my time and I figured it would be fun to gather the 10 best ones in one article.
I'm only doing one album per band to not clutter it with would have been virtually the whole Death discography. There are five honorable mentions as well, and a couple of albums are fairly obscure, so you might walk away from this article with something new to listen to!
---
Written by: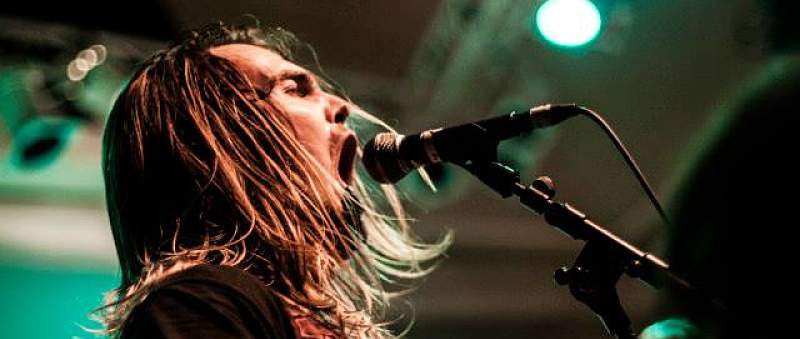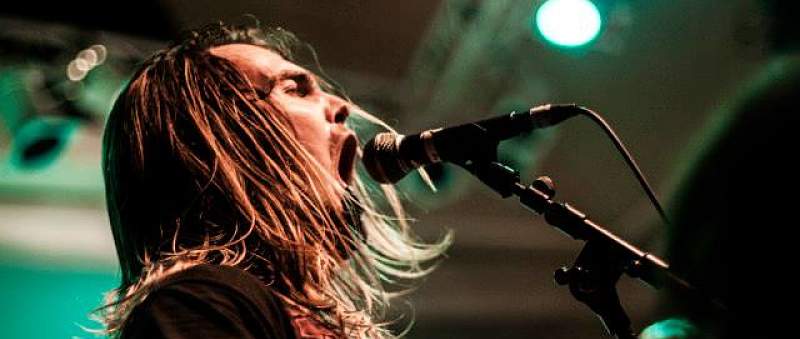 Vocalist, guitarist, music writer
Stockholm, Sweden
Member of Desolator, Soliloquium and several other projects
Listen to Desolator
My old school death metal band, for fans of Morbid Angel, Immolation, Vader and more:
Listen to Soliloquium
My progressive death/doom metal band, for fans of Katatonia, Swallow the Sun, Daylight Dies and more:
---
If you're a fan of a particular death metal style, chances are high that you find something that erks you in this list. I like everything from grotesque 80's old school death metal to polished brutal and technical death metal. If you're looking for melodic death metal, look no further than my list of the 50 best melodic death metal bands. If you want slower music, head over to my 10 essential death/doom metal albums.
Enough promoting my other lists; let's start talking death metal albums. The list is in alphabetical order, by the way.
Autopsy – Severed Survival (1989)
"Severed Survival" is a journey into the most primitive and disgusting side of early death metal. At the same time it's very groovy and catchy. The tracklist is also complete devoid of filler. How about "Ridden with Disease", "Charred Remains" and "Disembowel" on the same album? I know "Mental Funeral" is most people's favorite, but I got to say "Severed Survival" beats it for me.
---
Benighted – Identisick (2006)
Benighted is my favorite brutal death metal band, and damn they're a unique one! In their best times the band plays a style that's virtually pop brutal death. "Identisick" is my favorite; an album shock-filled with tempo shifts, grooves and hooks. Benighted also manage to get some melodies and twisted variations in there.
I hate to be the guy who posts a live version instead of the studio song. The live version of "Collapse" below is just too good to not to use

Benighted on Facebook ->
---
Blood Red Throne – Altered Genesis (2005)
These macho Norwegian riff-masters have been in my playlist since forever. Blood Red Throne has an impressive discography, but nothing touches 2005's "Altered Genesis". The album is fueled by plummeling overdrive, constant one-pitch growling and loud mastering.
It would get old fast, but the band just has so many riffs and hooks. If I would rank death metal albums solely on guitar riffs, this would be #1 for sure. Check out the smashing Blood Red Throne tune "Smite" below and you will know first-hand what I'm talking about.

Blood Red Throne on Facebook ->
---
The Crown – Deathrace King (2000)
The Crown is a pretty unique band. The Trollhättan veterans mix melodic death metal, thrash metal and violent blastbeats in an unexpected satanic rock n' roll feast that doesn't quite resemble anything else. The band has many quality albums, but "Deathrace King" is the peak for sure.
It's deservingly the most famous Crown album, sporting a flawless no-filler tracklist and an attitude like no other band.

The Crown on Facebook ->
---
Death – Symbolic (1995)
Almost all Death albums would've made it on this list. It's almost a toss-up between "Symbolic", "Individual Thought Patterns" and "Human" for me. "Symbolic" is the band's lightest, least death metal-sounding album, but it also has a tracklist that's close to perfection.
Turn on any song, and you will be treated to a classic that easily would've been the best song on another death metal albums.
---
Dismember – Like an Everflowing Stream (1991)
From the lightest album on the list to the most monstrous, loud and nasty. "Like an Everflowing Stream" is the ultimate Swedish death metal album for me. It has perfect songwriting, memorable riffs and a great mix between brutality and melody. Not to mention, the overall youthful energy and bestial vocal delivery from Matti Kärki. This record is untouchable.
---
Entombed – Clandestine (1991)
Nope, not "Left Hand Path". I think the second Entombed album is more original and simply more fun to listen to. The debut layed down the law for Swedish death metal, but "Clandestine" just has so much more memorable stuff going on.
---
Immolation – Unholy Cult (2002)
Immolation has a whole pile of albums that could make it into this list. I choose "Unholy Cult", closely followed by "Close to a World Below" and "Majesty and Decay". This album is the perfect bridge between the band's eras for me, showcashing both hellish atmosphere and catchy hooks. One of the most unique and consistent death metal bands out there.

Immolation on Facebook ->
---
Infinitum – The Sixth Extinction (2012)
Infinitum is easily the most underrated death metal band in the world. This Austrilian brutal/technical death metal band released two albums before disappearing into obscurity. Sadly, Infinitum's music got nowhere near the attention it deserved. The debut was already a very sharp album, but the second album "The Sixth Extinction" improved the songwriting and production values. I'd describe them as a more melodic version of Suffocation.
---
Suffocation – Pierced from Within (1995)
From melodic Suffocation to actual Suffocation. The debut "Effigy of the Forgotten" defined the brutal death metal style, but "Pierced from Within" certainly perfected it. As unbelievably technical as this album is, it's actually more about fantastic songwriting and frenzied atmosphere for me. It's psychotic-sounding and intense as hell. The tempo shifts come in like a ton of bricks at exactly the right moments in the songs. "Pierced from Within" is flawless.
---
Have you all heard all 10? I've got a death metal band too! (shaaamelessss)
I play in a Swedish death metal band called Desolator. We play a mix between Swedish and American style death metal highly influenced by Immolation, Morbid Angel, Vader, Bloodbath and Blood Red Throne.
Make me happy by checking out our song "Illusions of Grandeur" below. Make me even happier by heading over to our Bandcamp page and downloading our EP "Spawn of Misanthropy".
---
Best death metal albums – honorary mentions
I'm also putting five honorary mentions in there that almost made it. The first four are famous, but I don't think many people know the Usipian album. Usipian was a Danish band that released one full-length album in 2005.
The band plays a mix between Blood Red Throne-influenced riff death metal and more atmospheric-sounding U.S. style death metal. It's a forgotten gem that I still listen to once in a while.
Bloodbath – Resurrection through Carnage (2003)
Hour of Penance – The Vile Conception (2008)
Monstrosity – Spiritual Apocalypse (2007)
Morbid Angel – Altars of Madness (1989)
Usipian – Dead Corner of the Eye (2005)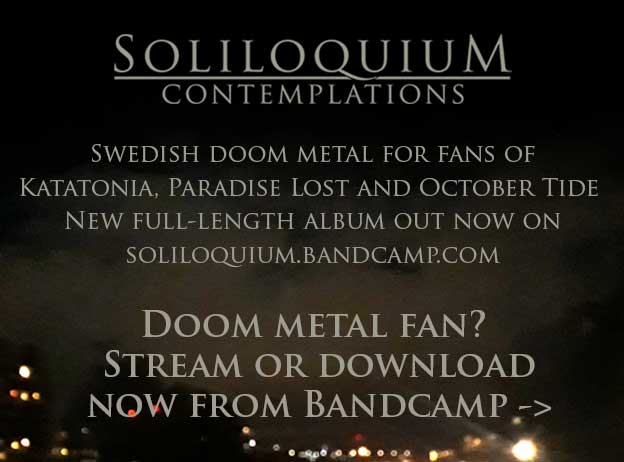 Read more:
20 best Death songs ->
20 best Immolation songs ->
50 best Swedish death metal bands ->
10 essential death/doom metal albums ->
Full doom metal genre guide ->