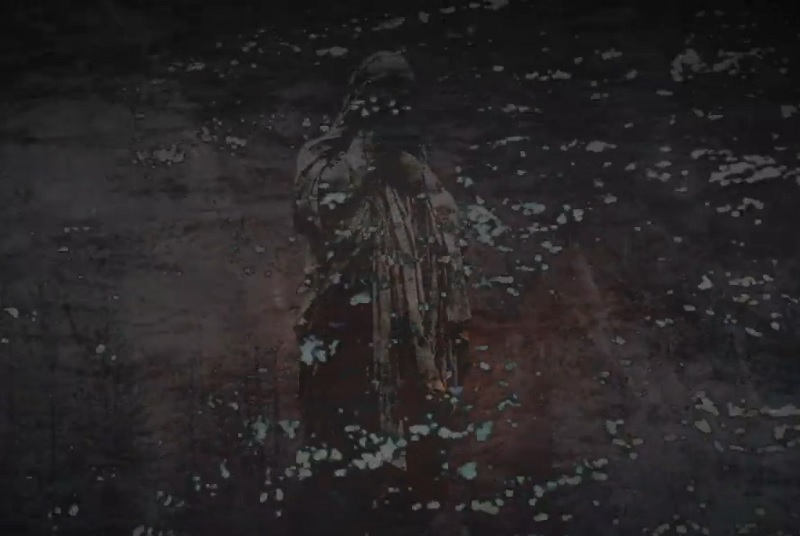 Portuguese metal is certainly about a lot more than just Moonspell. Sadly for the bands, and luckily for you, there are plenty of quality metal bands.
I made a deep-dive into Portugal's metal scene, and found plenty of worthwhile stuff. Here are 10 Portuguese metal bands to check out!
In short:
Analepsy
Ashes of Life
Desire
Destroyers of All
Gaerea
Mourning Lenore
Névoa
Redemptus
Sinistro
Soul of Anubis
Portuguese metal – about the author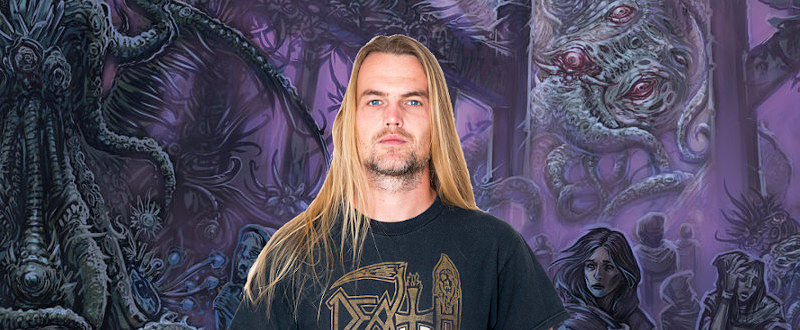 Stefan Nordström
Musician, songwriter, content creator, digital freelancer
Stockholm, Sweden
Bands: Desolator, Soliloquium, Ending Quest, Ashes of Life, Trees of Daymare, The Ashen Tree
10 Portuguese metal bands worth checking out
But that's enough intro and self-promotion, right? Yup, I agree! Here are 10 Portuguese metal bands that you should check out!
Analepsy (slam death metal)
Every country needs a slam or brutal death metal band, and Analepsy is probably Portugal's most prominent.
Ashes of Life (progressive death/doom metal)
Disclaimer: I'm actually in this project. Ashes of Life is the creation of Lisbon musician Tiago Silva. It's a mix between classic death/doom metal, progressive, post rock and shoegaze. If you're a fan of Katatonia, Anathema, Swallow the Sun and similar bands, it's definitely worth checking out.
Desire (doom metal/gothic metal)
Desire is one of the earlier Portuguese extreme metal bands, a doom metal band with a gothic edge. Today, I feel the band is somewhat underrated, even though they still are among the more famous Portuguese metal groups.
Destroyers of All (death metal)
Coimbra's Destroyers of All play a technical mix of death metal and thrash metal with a high level of instrumental skill. I've seen the band live and they certainly pack a really good punch.
Gaerea (black metal)
Porto's Gaerea present a rather massive black metal sound with a depressive edge. The band has gained a growing following over the last few years, and I'm not surprised. Certainly a metal band for Portugal to feel proud over.
"Lifeless Immortality": Spotify | YouTube
Mourning Lenore (melodic death/doom metal)
Portugal is definitely a country with quality doom metal, and Mourning Lenore proves it. Sadly, the band seems to be on a long-term hiatus after the 2010 release "Loosely Bounded Infinities".
Névoa (atmospheric black metal)
Névoa (mist in Portuguese) is a black metal-ish band that's not afraid to experiment with its music style. I'm quite surprised this band isn't bigger,
"A Thousand Circles": Spotify | YouTube
Redemptus (post metal/sludge metal)
Redemptus play a take on sludge metal and post-hardcore with the emotions right on their sleeves. Some really desperate and honest music, perfect for dark times.
Sinistro (atmospheric sludge metal/post metal)
Sinistro is probably one of the most original and exciting Portuguese metal bands, basing their style in atmospheric sludge, but not afraid to branch out in different directions. I think a good comparison is Poland's Obscure Sphinx, another band I enjoy a lot.
Soul of Anubis (sludge metal)
Portuguese High on Fire? Yeah, that's about the description I'd give Soul of Anubis. There's also more to the band, like some atmospheric and progressive tendencies. I've seen them live, too, and it was great. Super-underrated Portuguese metal band everyone into sludge should know!
"Black Mountain": Spotify | YouTube
Bonus: don't miss out on Daniel Cardoso's projects
Anathema drummer Daniel Cardoso's projects may not be 100 % metal, but they're certainly dark and very underrated. Head Control System (featuring Garm from Ulver) and Cardhouse are both great projects that deserves a lot more listeners. I highly recommend both!
That's Portuguese metal – how about some doom metal from sweden?
So, that's my 10 Portuguese metal tips plus an extra dive into Daniel Cardoso. But in addition to having fun and providing you with cool bands, I try to promote my own stuff.
How about checking out "Floodgates", a piece of 2022 Swedish melancholy somewhere between doom, progressive and atmospheric metal? If you like dark, extreme music, it's probably for you!
Digging it? Support me by heading over to the Soliloquium Bandcamp page where you can buy merch and digital music! A spin or a share is appreciated to!
More metal content from the blog:
50 best Finnish metal bands ->
Stockholm metal scene for visitors ->