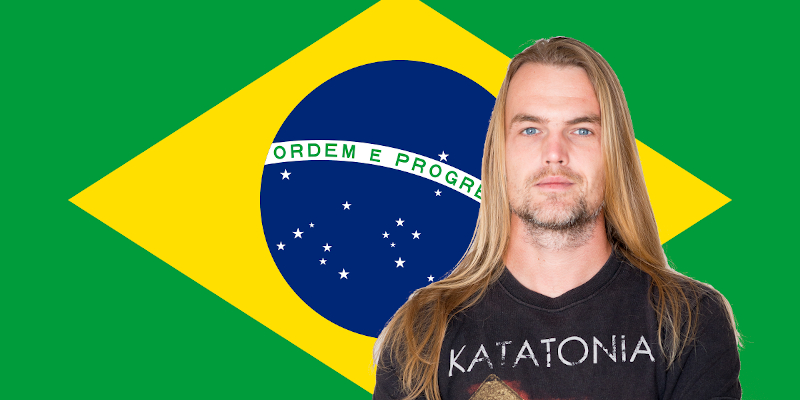 The Brazilian metal scene has more than Sepultura and other famous bands. Much more, actually! I did a dive into the scene and combined it with some long-time favorites to compile this list of 10 Brazilian metal bands from the underground worth checking out!
How many do you know? Am I missing out on any awesome bands that should be on the list? Feel free to reach out, and I'll have a listen! Can't have too much music to listen to. Anyway, let's get to the important stuff.
My Brazilian metal recommendations in short:
Contempty
Escarnium
Evictus
Loneshore
Nephasth
Outlaw
Pesta
Piah Mater
Thy Light
Violator
Brazilian metal – about the author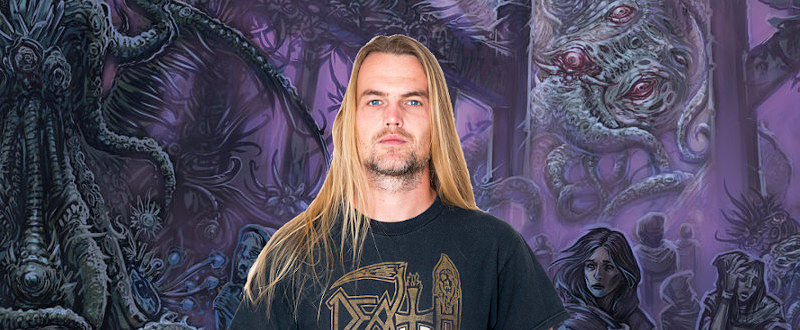 Stefan Nordström
Musician, songwriter, content creator, digital freelancer
Stockholm, Sweden
Bands: Desolator, Soliloquium, Ending Quest, Ashes of Life, Trees of Daymare, The Ashen Tree
10 good Brazilian metal bands
Let's do it! Here are 10 good Brazilian metal bands from the underground worth checking out!
Contempty (death/doom metal)
Looking to get super-dark and influenced by the early English death/doom metal scene? Then Contempty is perfect for you! Sadly, some of their releases suffer from poor production values, but the emotion and atmosphere is certainly there.
Escarnium (death metal)
I've followed this band for quite some time, and it's definitely quality, consistent death metal. Intense, with lots of grooves and blastbeats, Escarnium is probably best compared to the Swedish veterans Vomitory.
"While the Furnace Burns": Spotify | YouTube
Evictus (doom metal/gothic metal)
The world can't have enough melancholic music. Apparently Evictus agrees, playing a gothic-influenced brand of doom with super-sad female vocals. Quality stuff for sure, especially for those who are fans of the style.
Loneshore (progressive metal/doom metal)
Loneshore is my #1 gem when it comes to Brazilian metal music. They're a mix of death/doom and progressive, landing somewhere between Daylight Dies and Opeth in sound. You can definitely trace many of their influence, but it doesn't matter much, since the much is beautifully crafted and performed.
"Until the Last of Hopes": Spotify | YouTube
Nephasth (death metal)
Brazil is traditionally very good at ultra-aggressive thrash, and that applies to the death metal spectrum as well. It's really sad that the band called it quits in 2005, because "Conceived by Inhuman Blood" (2004) is a REALLY brutal album.
Outlaw (black metal)
Brazilian black metal? Why not? São Paulo's Outlaw delivers some solid stuff. I can hear some Scandinavian vibes in the sound (Dissection/Necrophobic), as well as some slight atmospheric black metal influences.
Pesta (doom metal/stoner metal)
With all the modern doom and prog we need something old school too, right? Pesta certainly delivers that, balancing right on the border between traditional doom metal and stoner doom metal. Super-organic and very old school-sounding.
Piah Mater (progressive metal)
Loneshore is not the only underrated, Opeth-influenced band in the Brazilian metal scene. Piah Mater plays some really solid progressive death metal that sounds more like it would be from Stockholm than Rio de Janeiro.
"Solace in Oblivion": Spotify | YouTube
Thy Light (depressive black metal)
I guess every county needs a Shining-worshipping suicidal AF DSBM band. And Thy Light is probably Brazil's most prominent example. With an album title like "Suici.De.pression", you can be pretty sure what the sound and theme(s) will be like.
Violator (thrash metal)
I saw this band at Brutal Assault 2019, and it felt more like Brutal Assault 1989. To be fair, Violator is well-known in thrash metal circles, but I still believe the band isn't getting the appreciation it deserves. Just some really solid, violent thrash.
That's Brazilian metal for you – how about some Scandinavian melancholy too?
So, that's my 10 best underground Brazilian metal tips. But in addition to having fun and providing you with cool bands, I try to promote my own stuff.
Is dark extreme metal your things? With a melancholic twist? How about having a listen to "Floodgates", a piece of Scandinavian melancholy somewhere between doom, progressive and atmospheric? The lyric video is right here, and I'd appreciate a spin!
Digging "Floodgates"? Support me by heading over to the Soliloquium Bandcamp page where you can buy merchandise and digital music!
Explore the metal scene of other countries:
10 metal bands from Portugal you should know about ->
10 metal bands from Switzerland you should know about ->