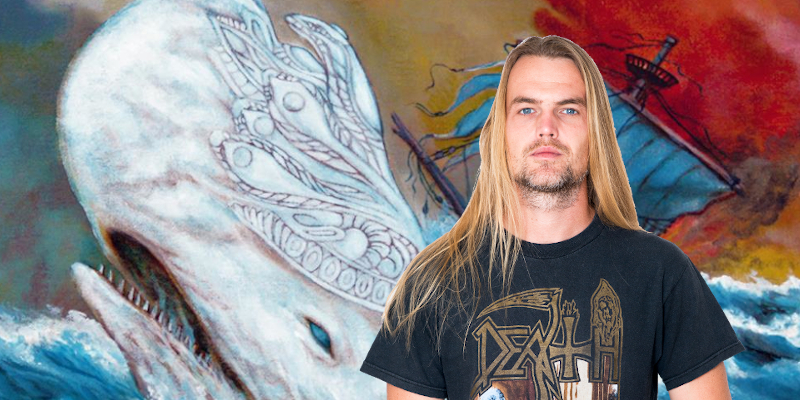 After getting on a heavy Mastodon kick with "Hushed and Grim", I decided to list my 10 best Mastodon song. As you can see, I definitely prefer some eras and albums above others. Anyway, let's get into it!
About the author
Stefan Nordström
Musician, songwriter, content creator, digital freelancer
Stockholm, Sweden
Bands: Desolator, Soliloquium, Ending Quest, Ashes of Life, Trees of Daymare, The Ashen Tree
Mastodon full-length discography
"Remission" (2002)
"Leviathan" (2004)
"Blood Mountain" (2006)
"Crack the Skye" (2009)
"The Hunter" (2011)
"Once More 'Round the Sun" (2014)
"Emperor of Sand" (2017)
"Hushed and Grim" (2021)
10 best Mastodon songs countdown
Here is my countdown of the 10 best Mastodon songs. How many do we share?
10. "Black Tongue" (The Hunter, 2011)
Most great Mastodon songs have massive hooks, and this one has several. Main riff is crazy catchy, and the vocals is just another layer of kickass. It's a huge track, and possibly my favorite of their more straight-forward rock-oriented tunes.
9. "More Than I Could Chew" (Hushed and Grim, 2021)
"More Than I Could Chew" is a perfect combo of amazing riffs, epicness and emotion. It was the first song on "Hushed and Grim" that clicked, and it's still a big favorite; just a complete showcase of everything that's good about Mastodon.
8. "The Sparrow" (The Hunter, 2011)
A very unusual Mastodon song (at least back then) with an old school progressive rock vibe to it, and a lot of emotion. And it's absolutely amazing; filled with bittersweet, existential beauty. A true gem!
7. "Pushing the Tides" (Hushed and Grim, 2021)
This song is like putting all the Mastodon styles together in one perfect pot (oops, already said that before, but fuck it). The raging intro reminds me of "Remission" and "Leviathan", but the big arena-like chorus is akin to newer Mastodon. Kickass tune and my favorite from "Hushed and Grim".
6. "Aqua Dementia" (Leviathan, 2004)
Few Mastodon songs, if any, are more aptly titled than "Aqua Dementia". This song is absolute madness, from the weirdo guitar stylings to the manic drums and Scott Kelly guest performance. It feels like true underwater madness, and it's one of my favorites on "Leviathan" for sure.
5. "The Czar" (Crack the Skye, 2009)
11 minute multi-piece epic, anyone? Yeah, why not? "The Czar" certainly doesn't get boring. On the contrary, the middle break with the massive turnaround riff is one of my favorite Mastodon moments of all the time. Just an exquisite tune from one of their best albums.
4. "Sleeping Giant" (Blood Mountain, 2006)
Back when this song came out, it was really something else. I love the slight atmospheric sludge edge to it, and the trippy guitar effects are amazing. Rocks pretty hard too, once it gets going. Years later, "Sleeping Giant" remains one of my favorite Mastodon songs.
3. "March of the Fire Ants" (Remission, 2002)
When it comes to Mastodon songs, this one might be their signature tune for me, or at least #2 behind "Blood and Thunder". The simple, twangy main riff is ultra-catchy and I love the core-ish verses. Also, it turns around into epic melodicism at just the right moment. Just a massive song!
2. "Crack the Skye" (Crack the Skye, 2009)
The title track is the highlight of "Crack the Skye" for me, and also my second favorite Mastodon song. Brilliant, mystic intro riff and heavy AF riffage with Scott Kelly on top, weaver together in a progressive style? What more do we need?
1. "Blood and Thunder" (Leviathan, 2004)
Sometimes the most famous song is actually the best, and this is one of those times. I've listened to "Blood and Thunder" so many times for almost 20 years and it doesn't get old. Like my #3, "March of the Fire Ants", it mixes the heavy, core-ish Mastodon with epic melody that shows up in just the right place. And the main riff is ridicilously catchy, of course!
My bands don't sound much like Mastodon, but…
Give them a shot anyway? I play extreme metal in several underground projects, and this is my platform to promote them. The best way to support me is by buying digital music or merch on Bandcamp, but just hitting follow on Spotify or Instagram helps too.
Soliloquium – progressive death/doom metal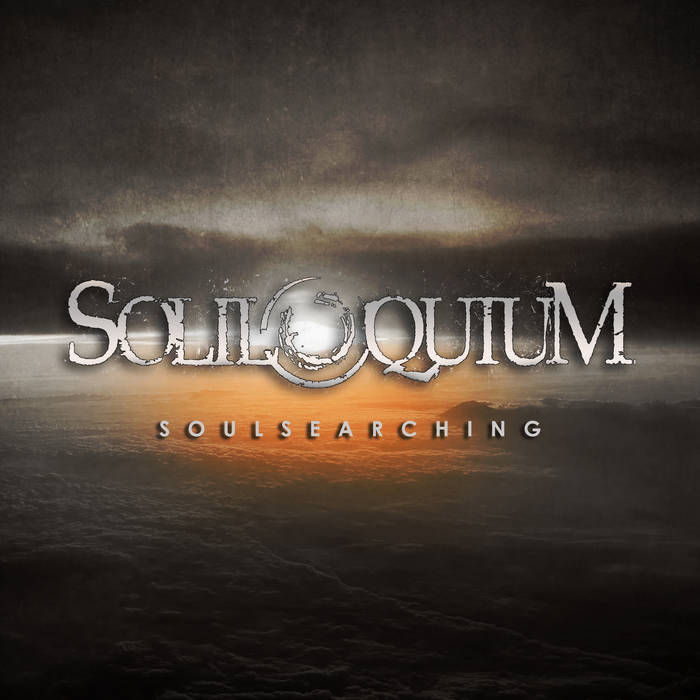 My progressive death/doom metal band Soliloquium has released four full-length albums, the most recent one is "Soulsearching" (2022). FFO: Katatonia, Anathema, Swallow the Sun, Daylight Dies.
Soliloquium links: Bandcamp | Facebook | Instagram | Spotify | YouTube
Desolator – old school death metal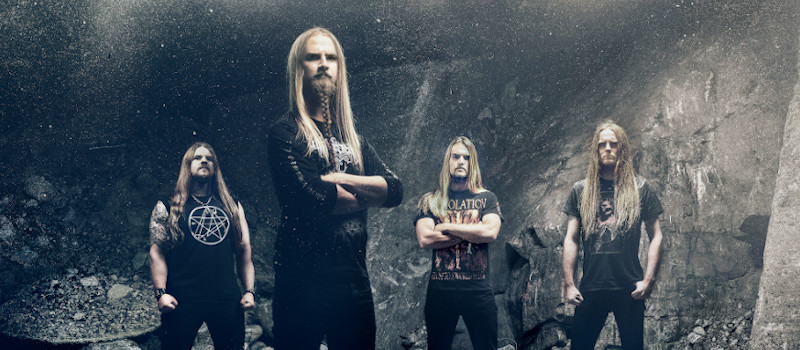 Desolator is my old school death metal band. We released our second full-length "Sermon of Apathy" in 2020. FFO: Immolation, Morbid Angel, Bloodbath, Blood Red Throne.
Desolator links: Bandcamp | Facebook | Instagram | Spotify | YouTube
More music content from the blog:
10 awesome Swiss metal bands you should know ->
The full guide to progressive death metal ->