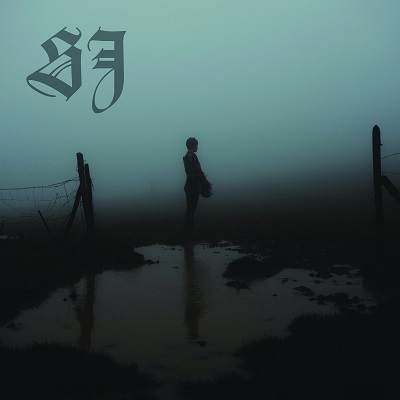 In late 2016, Klimt 1918's new album "Sentimentale Jugend" finally arrived, almost ten years after predecessor "Just in Case We'll Never Meet Again". Klimt 1918 describe themselves as "uncomfortable emotional music", and that label couldn't be closer to the truth. Very few bands evoke as much bittersweet melancholy as Klimt. This review is also available at rateyourmusic.com.
Klimt 1918's sound is a gorgeous blend of alternative rock drive and shoegaze/new wave dreaminess. There are contemporary hooks that bring U2, The Cure and Slowdive to mind, but there is also a constant, brooding melancholy present. Marco Soellner's vocals follow suit, reciding somewhere in the same glorious combination of alternative rock and shoegaze.
Klimt 1918 – an overload of bittersweet emotion
It often feels like a celebration of the past times, a combination of reliving the glory of youth, while simultaneously mourning its absence in the present. This bittersweet paradox is exactly what makes Klimt 1918 so special.
Previous songs like "Skygazer", "Parade of Adolescence" and "The Graduate" are closely entangled with walks, runs and experiences in the spring and summertime, almost to the point where I can smell those seasons no matter which season it really is.
Double album and new style
Perhaps, that's why it took a while to warm up to "Sentimentale Jugend". I don't find myself listening to this band much in the dead of Swedish winter, but the album exploded for me during the spring.
It took Klimt 1918 a long time to get this album out, so in return we get a lot of songs. "Sentimentale Jugend" is a double album, so that's another reason for my long digestion period.
Opener "Montecristo" is a slowburner, and it sure takes it sweet time to get going. However, there is no doubting who wrote the song. Marco Soellner's vocals are as glorious as ever, and drenched in gorgeous shoegazy effects that enforces it even more. Overall, this album is the most low-tempo Klimt 1918 album. Expect some explosions, but also expect a lot of slow gazing.
More raw production values
The production values are vastly different compared "Just in Case We'll Never Meet Again". Where that album had a modern metal-influenced production with crystal clear vocals, "Sentimentale Jugend" is absolutely drenched in shoegazy effects. It takes a while to make out the lyrics, for good and bad. At first it was a bit perplexing due to the big shift, but now I really appreciate it.
This new production sound does wonders for the guitars: every time they play a melodic tremolo lead, and they do that a lot, it feels like the whole world stops. In the middle of the album, we're treated to an unbelievable hit selection. Every song, no matter if it's "Unemployed & Dreamrunner", "Sentimentale" or "It Was to Be", is as affecting as it's memorable.
"Sentimentale Jugend" tracklist
1. Montecristo
2. Comandante
3. La Notte
4. It Was To Be
5. Belvedere
6. Once We Were
7. Take My Breath Away
8. Sentimentale
9. Gaza Youth (Exist/Resist)
10. Nostalghia
11. Fracture
12. Ciudad Lineal
13. Sant'Angelo (The Sound & The Fury)
14. Unemployed & Dreamrunner
15. The Hunger Strike
16. Resig-nation
17. Caelum Stellatum
18. Juvenile
19. Stupenda e Misera Città
20. Lycans
Commandants and unemployed dreamrunners
Most tracks are notable, but the pre-release single "Comandante" and nostalgic shoegaze explosion "Once We Were" (4:29 in that song, wow!) must be mentioned. The cover of "Take My Breath Away" is also another moment where it feels like the whole world just stops. As I said, I could really mention most of the album's songs here.
The lack of variation in between the tracks is probably a weak point, but I find myself so enticed with the sound that it doesn't really make much of a difference. I've seen comments online about the vocal melodies being samey too, but I haven't been bothered by it one bit. This album is not about dynamic variation or vocal gymnastics, it's about the emotion.
The shameless nostalgia is Klimt 1918's strength
Klimt 1918 shamelessly dives into nostalgic depths I couldn't even imagine trying out as a musician. The more I listen to the album, I simply realize what a timeless band Klimt 1918 is. There is a special passion level in the music that shows.
I could be ranting and raving about "Sentimentale Jugend" for another thousand words, but that's just how good it is. Even listening to all 20 tracks in one take often leaves me wanting more. This is right up there with "Just in Case We'll Never Meet Again" quality-wise, and at the same time something very different.

Read more:
Stream or download "Sentimentale Jugend" ->
20 best Katatonia songs ->
Doom metal genre guide ->
Soliloquium, Swedish doom metal ->