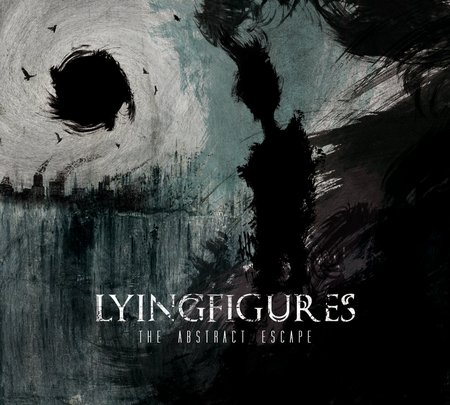 Lying Figures is a French death/doom metal band signed to Naturmacht Productions. "The Abstract Escape" is the awaited full length debut, featuring eight fresh songs of pure melancholy. The style is similar to their previous material: strikingly sorrowful death/doom highly influenced by Katatonia's "Brave Murder Day" and "Sounds of Decay" releases. There is also a welcome gothic tone present in the calmer parts. This review is also available at rateyourmusic.com.
A new level of production
Something that is immediately noticeable is the improved production standard.  Compared to previous release "A World of My Own", this on a whole other level, providing a much better support for the music. The rhythm and lead guitars are in focus and blend together well, while the rhythm section still remains well audible. It's also quite organic, helping Lying Figures sound as the diligent live act they are.
Atmosphere and vocals
The atmosphere on the album is gruesomely depressive, and leaves no room for any light to shine through. As I said in the introduction, the heavier parts are classic melodic death/doom metal, while the calmer parts go into a more gothic territory. The clean vocals are more drearily dragging than melodic. Vocalist Thibault has improved the extreme metal side of this delivery, opting for a more all out death metal approach compared to the Fernando Ribeiro sounding screams in the previous material. There are also some desperate, higher screams in "There Was a Hole Here, It's Gone Now" that reminds me of Inborn Suffering, the previous band of bass player Frédéric Simon.
Some death/doom metal has atmosphere that works with different moods (Slumber and Enshine especially comes to mind).  That is not that case here, as it's definitely a bit too dark for casual listens. It's for good and bad, as they've certainly nailed the feeing of dystopia that I'd bet they were aiming for. It doesn't stop the music from being catchy though: "Tormented Souls" has a growled vocal hook that got stuck in my head immediately, and "Monologue of a Sick Brain" has some memorable distorted guitar hooks. The album mostly stays in a medium or slow tempo, so when "Remove the Black" goes into a higher gear it becomes quite a wakeup call.
Similar downsides as many other new death/doom bands
Many new acts are popping up in this genre, and a strong reliance on early Katatonia, My Dying Bride and Paradise Lost can be troubling for its evolution. Lying Figures does have a strong Katatonia vibe. However, similar Katatonia vibes are certainly present in more recent high quality bands like Helevorn and Evadne as well. It feels like Lying Figures tend to channel the more straightforward "Sounds of Decay" EP rather than "Brave Murder Day" though, which is a tad more fresh. However, this it not something that detracts much from the music (especially if you love the genre), it's just my reflection after listening to so many newer death/doom metal bands.
"The Abstract Escape" summary
In the end, what we've got here is a solid slab of well-written death/doom metal. It's a promising debut that's worth checking out for fans of the genre. It will be interesting to see where Lying Figures go from here.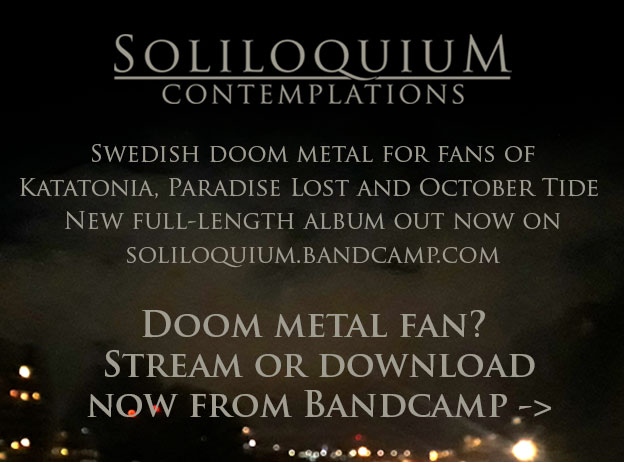 Lying Figures links
Buy "An Abstract Escape" ->
Lying Figures Facebook ->
More death/doom metal reviews