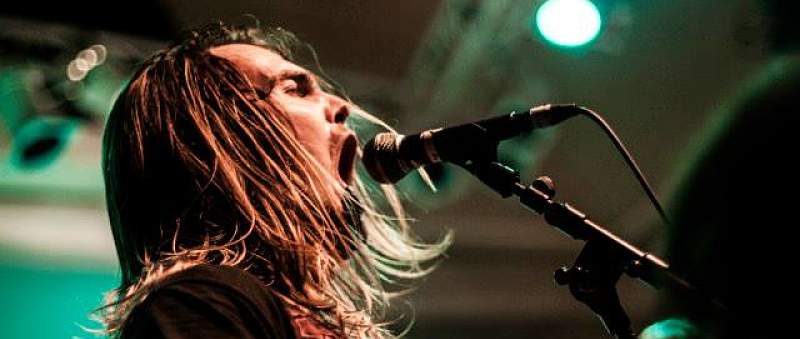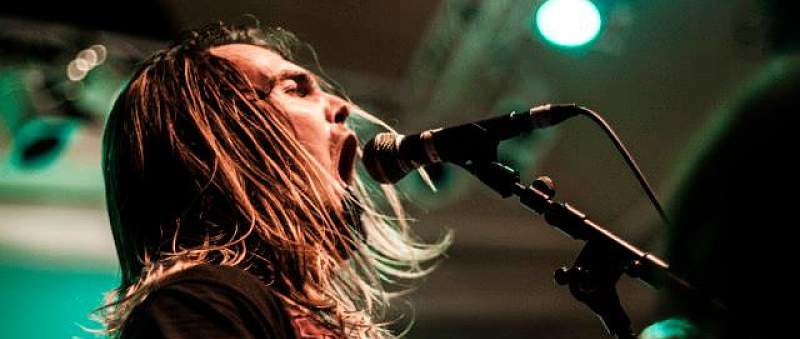 Are you looking for a death metal vocalist for your music project or band? You've come to the right place! I'm an experienced extreme metal singer ready to perform vocals for both death metal and black metal-oriented projects. Also, I'm fairly open to trying out new styles. Sludge, doom, melodeath and other stuff is definitely in my scope.
Here, you'll find plenty of samples of how my death metal vocals and other types of extreme vocals sound. Already convinced? Reach out to me through my Facebook page and we'll get started!
From death metal vocals to doom metal, black metal and more
My main skill is being a death metal vocalist. There's a distinctly Scandinavian sound to my voice. In the beginning I sounded a lot like Matti Kärki from Dismember. The last few years saw me go deeper and more varied, resembling Mikael Åkerfeldt (Opeth), Ross Dolan (Immolation) and Tomi Joutsen (Amorphis).
I'm also into doing more high-pitched death metal vocals and other types of screams. I've also tried my pure black metal voice for a few YouTube covers that turned out well.
I'm looking for music projects in these music styles (but bordering genres may work, too):
Old school death metal
Technical death metal
Death/doom metal
Melodic death metal
Progressive death metal
Blackgaze
Atmospheric black metal
Atmospheric sludge metal
My musical resume
Let's look at some of the stuff I've done over the years. Here you'll have the opportunity to hear me as a death metal vocalist for different music styles and vibes.

Desolator (old school death metal, 2009-)
Desolator is the project I've been a member of for the longest. It's also the band that I perform live with. The band is a Swedish-style death metal gone American. I play guitar and perform vocals. Note that not all growls in Desolator are my vocals, as three of the band members sing. But you'll get an idea!
Soliloquium (death/doom metal, 2011-)
Doing death metal vocals made me hungry for trying them out in a different environment. I was heavily into death/doom metal. Hence, Soliloquium was started. This song, "The Discarded" (2020) is all me on the death metal vocals.
Other bands
Desolator and Soliloquium are my main bands, but I'm a busy bastard. Some other bands I'm in as a death metal vocalist are:
Ending Quest, Sweden (extreme vocals and guitars)
Ashes of Life, Portugal (extreme vocals)
The Ashen Tree, India/Sweden (extreme vocals)
Trees of Daymare, Bangladesh/Sweden (extreme vocals)
Other examples of my death metal vocals
Here, you can find some more examples of my death metal vocals, in form of YouTube covers. Explore all my material of this kind by heading over to my YouTube channel.
Bloodbath – Brave New Hell collaboration cover
"Brave New Hell" is a song from Bloodbath's "Nightmares Made Flesh" album. Since vocals are performed by Hypocrisy's Peter Tägtgren, it's quite challenging for any death metal vocalist. I think I did a pretty decent job. And my frequent collaborator, Pat from Canada (bass and video editing), made it a lot cooler.
Death – Baptized in Blood collaboration cover
From the new school to old school death metal, this is one of my favorite YouTube covers so far. It's fun to ditch the modern low-end to sing fast and intense sometimes, and the songs from Death's debut "Scream Bloody Gore" tunes fit very well for that!
Examples of my black metal vocals
As I said, I don't just perform low-pitched death metal vocals. Some Soliloquium and Desolator songs have high-pitched screams here and there, but this YouTube cover below is where you can hear what I sound like doing a whole song in the style. I would like to try this out again, so reach out to me if you have something that needs some screams!
Marduk – Bleached Bones collaboration cover
"Bleached Bones" is a twisted ballad, and one of Marduk's few slow songs. I had a lot of fun playing and singing this one. Very interesting to see what I as a death metal vocalist could do with a whole song in high-pitch. In the end, I think it turned out pretty cool!
Looking to learn death metal vocals yourself?
If you're looking to learn extreme metal vocals, I might be able to help you out. Actually, I made a video and wrote an article with my best extreme metal vocal tips.
But my main point with this video was to find new music collaborators, so I'll repeat this: if you want a death metal vocalist for your band or project, reach out to me through my Facebook page!
Discover my music:
Soliloquium, progressive death/doom metal ->
Desolator, old school death metal ->
Discover death metal: