Are you looking for a metal Spotify playlist that can help you find new heavy music? Or maybe metal Spotify playlists, plural? Well, you're in luck! I'm a musician and content creator that makes metal Spotify playlists. I've done quite a few, both by genre, atmosphere, geography, time period and more. Keep reading and I'll introduce you to some of them!
About Stefan Nordström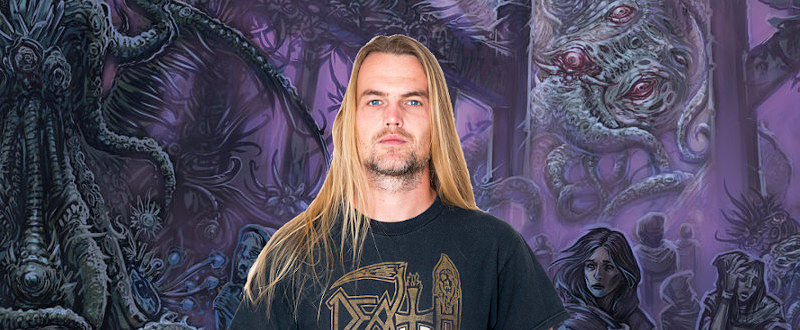 Spotify metal playlist archives
I curate playlist on Spotify, and I used to do it on YouTube as well. Here are some of my Spotify metal playlists. Please follow them if you enjoy them, and feel free to contact if me if you have a band that you think belongs on one of them!
Death/doom metal playlist
Death/doom metal is one of my favorite genres, and also one of my most popular metal Spotify playlists. This is my list of my favorite death/doom bands from around the world.
Old school death metal playlists
This metal Spotify playlist contains all my old school death metal favorites. It's a mix between classics like Death, Dismember, Entombed and Autopsy and unknown gems in the genre.
Check out my music on Spotify (or Bandcamp)
I play in about seven bands/projects or so (I've lost count by now). If you're a fan of extreme metal it would be awesome if you checked out my two main projects Desolator and Soliloquium.
Desolator
Old school death metal for fans of Immolation, Morbid Angel, Bloodbath, Vader and more.
Bandcamp | Facebook | Instagram | Spotify | YouTube
Soliloquium
Progressive death/doom metal for fans of Katatonia, October Tide, Swallow the Sun and more.
Bandcamp | Facebook | Instagram | Spotify | YouTube
Other articles about metal music from the blog:
The best places to find new metal music to listen to ->