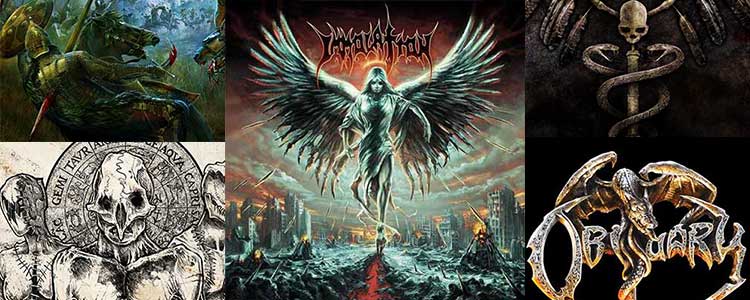 2017 has been a decent year for death metal. Some of the genre greats like Immolation, Morbid Angel and Cannibal Corpse released new albums. I also found some previously unknown death metal acts that released good albums in 2017. I've mostly been listening to music from other genres the whole year, but it's not the output's fault. If you're looking for the best death/doom metal music of 2017 you can find it right here.
My 2017 death metal essentials
Immolation – Atonement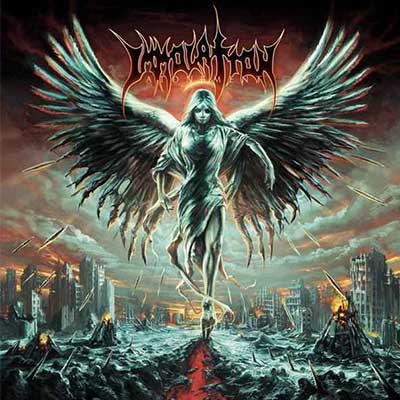 Immolation came out early with a fantastic 2017 album that still remains my album of the year. "Atonement" embodies all that is good about death metal. It's almost shocking how Immolation keep up such passion and quality after being around for so long.
---
Benighted – Necrobreed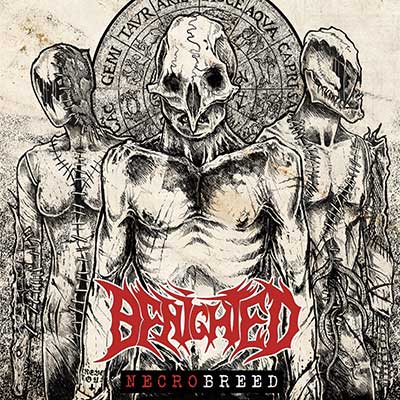 Benighted is a long time favorite of mine. Despite a slight decline in quality compared to their best material, "Necrobreed" is well worth checking out. Expect manic, brutal death metal with catchy hooks.
---
Obituary – Obituary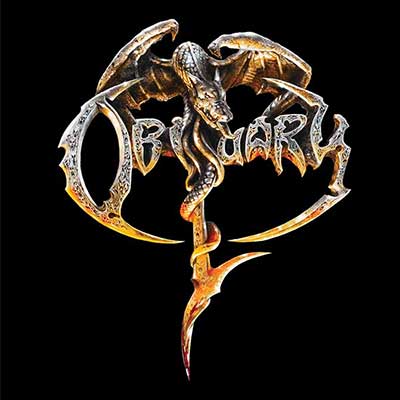 Obituary is a band that always relied heavily on material from their first three albums. The more recent albums mostly had a good song here and there. This self-titled 2017 album absolutely slays, though! It's filled with infectious grooves and classic John Tardy hooks.
---
Hour of Penance – Cast the First Stone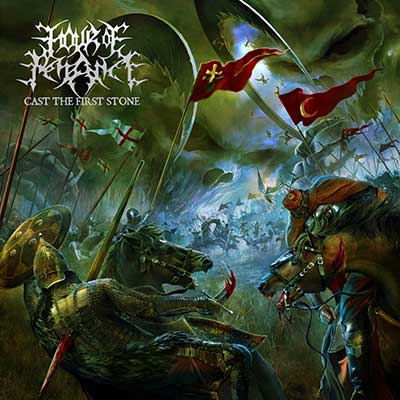 Hour of Penance is one of the most mercilessly aggressive death metal bands out there. The Italian group isn't slowing down on their 2017 album "Cast the First Stone". It's a quality album, on par with the predecessors "Regicide" and "Sedition". It doesn't reach the extreme heights of 2008's "The Vile Conception", but I wasn't expecting that either.
---
Narcotic Wasteland – Delirium Tremens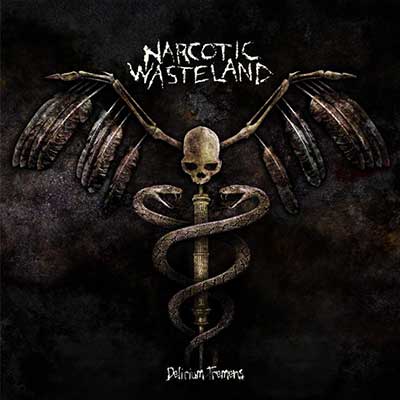 The biggest death metal surprise of 2017 for me is Narcotic Wasteland's "Delirium Tremens". The anti-drug and metal scene concepts are a bit cheesy, but the band really delivers musically. Dallas Toler-Wade's vocals are as brutal as they were in Nile, and there are plenty of good riffs to be found on the album.
---
Other death metal albums I enjoyed, A-Z
The five death metal albums above are my favorites from 2017. This is a list of others that I enjoyed to some extent, or at least noticed.
Beheaded – Beast Incarnate
Catchy and brutal death metal from Malta. Not the most inventive but Beheaded certainly knows its way around riffs and hooks.
Brutal Unrest – Trinitas
Murky death metal with some memorable grooves. Not the most original, but it's quality nonetheless.
Cannibal Corpse – Red Before Black
Cannibal Corpse is a death metal institution and it shows no sign of slowing down. "Red Before Black" is a bit more old school sounding compared to the recent string of albums, which is refreshing. George "Corpsegrinder" Fisher sounds as manically brutal as always. Nothing new to find here, just solid death metal in classic Cannibal Corpse style.
Desultory – Through Aching Aeons
Desultory is an underrated band that I rank high on my list of the best Swedish death metal bands. The depressive take on old school melodic death metal is quite unique, and it's sad that "Through Aching Aeons" is their last album. It's not as good as the last album "Counting Our Scars", but still well worth checking out.
Dying Fetus – Wrong One to Fuck With
Dying Fetus is a band that I usually only can take three or four songs in a row by. I like their stomping moshpit grooves, but much of the tasteless technicality is something I could do without. "Wrong One to Fuck With" focuses more on the grooves. It's far from the best albums on this list, but still a solid slab of brutal death metal.
Hate – Tremendum
Hate is a Polish death metal machine that refuses to slow down. Just like many of their other albums, "Tremendum" suffers from not being as good as their classic "Anaclasis". "Anaclasis" aside, it's another quality addition to the Hate discography.
Hideous Divinity – Adveniens
Hideous Divinity feels like Hour of Penance light, not surprisingly since it's another Italian group. If Hour of Penance's "Cast the First Stone" isn't enough for you in terms of technical death metal, "Adveniens" is for you.
Inanimate Existence – Underneath a Melting Sky
Pretty exciting progressive death metal album from the United States. It avoids many of the technical clichés and goes for solid songwriting and atmosphere instead. One of the biggest surprises of 2017 for me.
Incantation – Profane Nexus
Incantation continues their run of above average albums with 2017's "Profane Nexus". There's not much new to be found here, but it's still a solid album.
Maze of Sothoth – Soul Demise
Fast, technical death metal from Italy. Not as good as Hour of Penance or Hideous Divinity, but still worth checking out.
Morbid Angel – Kingdoms Disdained
I'm happy to see Morbid Angel bounce back into solid death metal after the recent travesties. "Kingdoms Disdained" is far from their best material, but still a solid slab of Steve Tucker era death metal.
Phidion – The Throes of Scourge
Full-length debut from a local Stockholm band. Phidion play their own manic style of death/thrash metal.
Phrenelith – Desolate Endscape
Murky Danish death metal with solid riffs and hooks. The focus on speed (a lot of blastbeats on here) should make it a treat for fans of Polish and American death metal.
Shaarimoth – Temple of the Adversarial Fire
Occult death metal from Norway with a black metal edge. Should please fans of Sulphur Aeon.
Suffocation – …Of the Dark Light
Far from the Suffocation classics, but there are still some good tunes on this one. "Clarity Through Deprivation" is an especially nasty tune with a breakdown chorus that's bound to get stuck on your head.
Temple of Void – Lords of Death
Murky, death/doom metal-infused darkness that I found highly enjoyable. Should appeal to fans of cavernous death metal like Funebrarum or the Finnish style.
Vallenfyre – Fear Those Who Fear Him
Vallenfyre will likely never reach the heights of their debut album, but "Fear From Those Who Fear Him" is another exercise in old school death metal mixed with doom and crusty D-beats.
Read more:
50 best Swedish death metal bands ->
Soliloquium, Swedish death doom metal (Bandcamp) ->