This is my list of the 30 best thrash metal bands. Let me just start off by saying that there's quite a lot of blasphemy in this list. Sometimes I rank new bands over holy cows that released 12 albums. I prefer the extreme side of things, leaning on death metal or death metal-influenced thrash metal bands.
I'm not really that into thrash metal with a connection to a classic heavy metal, which leaves classic acts like Anthrax, Metallica and Megadeth out of this list. I understand the influence these bands had on the genre, but I just don't really get around to listening to their songs.
Another type that's sometimes called thrash metal that's not included is melodic death metal-influenced bands like Dew-Scented, Carnal Forge, The Haunted and Darkane. I just really don't consider those bands thrash metal.
It's quite hard to judge thrash metal bands, since most bands have quite inconsistent discographies. Many did unsuccessful dives into other music styles, or just started making a whole bunch of decent albums. The top choices become more about energy and personal connection for me, maybe because it was a style I used to listen to the most back in the mid-2000's.
About the author


I'm Stefan Nordström, an aspiring musician and content creator. This is one of the ways I promote Desolator, my old school death metal band. If you're searching for new music in the style, it would be awesome if you listened to my stuff on:
Bandcamp ->
Facebook ->
Spotify ->
YouTube ->
30. Exumer
German comeback thrashers with a strong sense of Kreator worship. Very faithful to the boundaries of the genre, but also entertaining.
---
29. Municipal Waste
Municipal Waste is a pretty silly band, even by thrash metal standards, but I have a lot of fond memories from parties in my youth.
---
28. Dust Bolt
Dust Bolt is one of the better modern thrash metal bands for me. Lots of headbangable pacing, and unlike many other modern thrash bands, the energy really shines through. Very solid live act too.
---
27. Sadus
Borderline death/thrash back in the late 80's, Sadus is mostly known as "Steve DiGiorgio's other band". That tag aside, the first few albums are slabs of solid, violent thrash metal.
---
26. Heathen
Heathen is a tad too soft for my personal taste, but the guitar-work is undeniably classy and tasty. I'm also impressed by how the 2012 comeback album is just about as good as the band's classic material.
---
25. Toxic Holocaust
Toxic Holocaust's violent mix of thrash metal, black metal and crossover thrash gained the band a lot of fans around the world. It's well-deserved, as I dig their high-energy style of metal.
---
24. Morbid Saint
One of the most violent bands on this list. Morbid Saint play FAST and there's no stopping at any point. 1990's "Spectrum of Death" is the go-to album.
---
23. Inculter
The "Fatal Visions" album came out of nowhere for me in 2019. Similar to Nekromantheon a couple of places down the list, and a very enjoyable throwback thrash metal band with an extreme metal edge.
---
22. Destruction
Veteran band Destruction has some classic songs, but I've admittedly never been a huge fan. It would still be weird to exclude them from a list of mandatory thrash metal bands.
---
21. Nekromantheon
Violent Norwegian thrash metal influenced by the fastest late-80's bands like Dark Angel and Sepultura. 2012's "Rise, Vulcan Spectre" is a favorite, being both raw and catchy as hell.
---
20. Vio-Lence
It always makes me feel erky knowing that this band existed pre-Machine Head. Quality late 80's thrash with wild guitar-work and plenty of energy.
---
19. Tankard
Tankard and its signature brand of beer thrash seems to stay alive forever. I've never been an avid listener, but the band's longevity and antics make them a staple of any good list of thrash metal bands.
---
18. Vektor
Vektor's modern, ADHD-infused style of thrash metal appeals to me a lot in small doses, before the headache starts kicking in. It's interesting how much I dig it minute 10 and how much I want to turn it off at minute 40. Regardless, Vektor is a quality band with some banging songs.
---
17. Artillery
These Danes are some of the best when it comes to creating wild riffs. 1990's "By Inheritance" is a buffet table of cool guitar moves and energetic thrash metal action overall.
---
16. Power Trip
Many newer thrash metal bands deliver the notes and the riffs, but not really the energy. This case cannot be made for Power Trip. Their albums sound like pummeling burst of energy, something very welcome in a competent, but over-saturated thrash metal scene.
---
15. Grip Inc.
Not much love for Grip Inc., except for when people mention other bands that had Dave Lombardo in them. I dig the band's first two records a lot, it's some of the best crossover thrash I've heard, having daring musical moves, hooks and attitude at the same time.
---
14. Sepultura
Before Sepultura turned to groove metal and nu-metal, they were one of the fiercest thrash metal bands around. The violence of classic songs like "Inner Self" always get me going.
---
13. Suicidal Tendencies
One of the wildest live bands in thrash metal. I rarely listen to Suicidal Tendencies on record, but the band is certainly one of the most colorful and original bands in the thrash metal genre.
---
12. Forbidden
One of the most underrated thrash metal bands. Awesome guitar-work and crazy vocal antics make Forbidden, especially "Twisted into Form", a mandatory thrash listen. I definitely don't listen to them enough myself.
---
11. Demolition Hammer
I got into Demolition Hammer late, but after some binge listening I now understand why many name them one of the most underrated thrash metal bands. "Skull Fracturing Nightmare" is an absolute banger.
---
10. Dark Angel
One of the most extreme metal bands around in the mid-80's. "Darkness Descends" is non-stop headbanging and certainly worth of its fierce reputation.
---
9. Exodus
"Bonded by Blood" is a classic you can't deny. I've been an Exodus fan in particular, but some of their old songs are super-bangers, not to mention that the band created a lot of what is now known as thrash metal attitude.
---
8. Merciless
One of the first extreme metal bands in Sweden, playing a manic mix of death metal and thrash metal. Merciless truly deserves its legendary status, because many of the songs are awesome.
---
7. Hypnosia
Probably the most relentlessly aggressive band on this list. These throwback Swedes worshiped early Kreator and threw in a healthy dose of death metal fury. The sole Hypnosia album "Extreme Hatred" is one hell of a banger.
---
6. Overkill
Overkill is one of the first thrash metal bands I got into. I have a sweet spot for many of their classic songs, as well as (relatively) new albums like "Killbox 13" and "Ironbound". What I dig about Overkill is how they managed to transition to some form of groove metal in the 90's, without sucking or forgetting how to thrash.
---
5. Sanctuary
Warrel Dane's other band Nevermore is one of my favorite bands ever. Sanctuary was always a good to me, but really grew for me after their comeback and having the opportunity to see the band live. The last album "The Year the Sun Died" is one hell of a grower, and almost matches 1990's classic "Into the Mirror Black" album.
---
4. Death Angel
Death Angel has had an interesting career, from making an insane debut album to eventually disbanding and becoming one of the best comeback bands out there. Most of the newer Death Angel output is of the same quality as the old music. The band is also one of the fiercest live bands out there, easily being the best old school thrash band live for me.
---
3. Kreator
Kreator's "Coma of Souls" is one of my favorite thrash metal albums, merging the early aggression with songwriting precision and hints of melody. The other albums have many great songs as well. However, I'm not a fan of their new, melodic death metal-styled music. Kreator's status is still indisputable, thanks to the band's early output.
---
2. Slayer
I've never been one of those huge Slayer fans, but all the albums up to and including "Divine Intervention" are fantastic to me. Slayer has made piles of fantastic thrash metal songs. Most of my favorites are on "Reign in Blood", "South of Heaven" and "Seasons in the Abyss".
---
1. Testament
Testament was one of the first bands that originally got me into thrash metal. Songs from the first two albums and 1999's "The Gathering" are still high on the list for something to put in when I want some energy. Testament has the riffs, breakdowns and attitude to be number one on my list.
---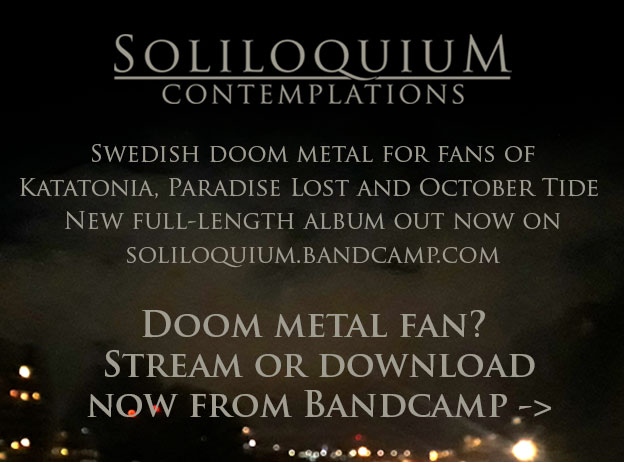 Read more:
50 best melodic death metal bands ->
50 best Swedish death metal bands ->
Full doom metal genre guide ->
10 essential death metal albums ->