This is my list of the 15 best Opeth songs. As you will see, I'm not into the last four Opeth albums, but they certainly wrote a lot of strong songs in the past. A lot of it winds up coming from the "Blackwater Park", "Deliverance" and "Damnation" albums since they're my favorites. They're a band that's been with me for a long time. Opeth also lead me to finding my all-time favorite band Katatonia.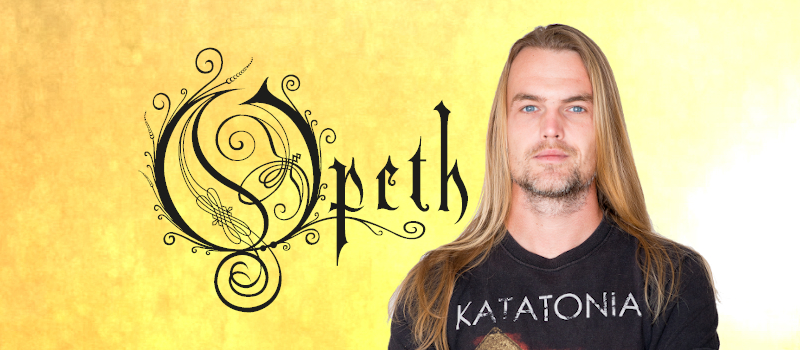 15. Faith in Others
I don't like new Opeth particularly much, but "Faith in Others" is a song that really stands out. It has an incredible level of emotion and really strikes a chord with my sadboi doom nerve.
14. Demon of the Fall
"Demon of the Fall" is kind of a cliché song at this point, but it's still one of the best Opeth songs. The growls are ultra-fat and it's nice to hear an old school Opeth song that's a bit briefer than usual.
13. Deliverance
I've listened to this song so many times that it's lost its meaning, but it's undeniably great and one of the signature Opeth songs. And obviously, the mind-twisting ending part is one Opeth's strongest and most defining musical passages.
12. By the Pain I See in Others
Mikael doesn't like this song, but I do! The progressive death metal parts are wild but the calm circus-like part is the true payoff. It IS quite unstructured and chaotic, but it just kicks my ass too much to not include here.
11. Godhead's Lament
"Marauder!" is reason enough to have "Godhead's Lament" in my top 20, but this is overall a very nicely structured song with both brutal and proggy parts of high-quality.
10. In My Time of Need
Probably the most famous song on "Damnation", and deservingly so. It's got a very nice, serene 70's mood, with great vocal melodies to match. I've listened to it a million times and I still love it.
9. When
A perfect mix between brutality and progressive tendencies, as displayed in the abrupt intro. Far from the smoothest songwriting displayed by Opeth, but all the riffs and melodies in the song are awesome.
8. Bleak
A huge song that molds catchy melodies with the foreboding mood that is often present on "Blackwater Park". It has a bit of everything that makes Opeth great.
7. Wreath
The hits "Deliverance" and "Master's Apprentices" are great tracks from this album, but "Wreath" has an obscure darkness to it that I deeply enjoy. It just sounds evil AF, and the growls are masterful.
6. Hope Leaves
Very melancholic tune from their all-acoustic "Damnation" album. One of Mikael's finest vocal performances. Beautiful.
5. The Leper Affinity
A vicious opening track with quirky riffs. For me it outshines many of the classic songs later on the "Blackwater Park" album. It's always been a favorite and I'm glad I've seen it live a couple of times.
4. Closure
Soft progressive rock tune that goes from emotional into an enjoyable psychadelic jam session that is further expanded on in the live version. My favorite from "Damnation" thanks to the combination of prog rock emotion and unique musical discovery.
3. The Moor
One of Opeth's most musically complex tracks, but also unusually fluent for an Opeth song from his period. It has a gorgeous build-up, great melodies and a nice mix of clean and growled vocals.
2. Reverie/Harlequin Forest
The clean vocal melodies and overall flow of this song is amazing, and it's also spiced up with some of Åkerfeldt's most harrowing growl lines. I can't listen to this track enough and I feel it just gets better over time. One of the absolute best Opeth songs.
1. Blackwater Park
The "Blackwater Park" title track is an absolute powerhouse; an exhibition of how good Opeth were at their peak. A nihilistic, bleak as hell track that still manages to squeeze in some beautiful progressive rock as well. Unbelievable growling towards the end, too.
Now you know my favorite Opeth songs, how about this?
So, that was my 15 favorite Opeth songs. I'm not sure if you're in agreement or enraged at this point, but that doesn't matter – I'll still try to make you check out my bands!
Soliloquium – progressive death/doom metal
If you like the progressive side, check out my progressive death/doom metal band Soliloquium. I'd be lying if I said there was a direct Opeth influence in the music, but Katatonia's "Brave Murder Day" that Mikael Åkerfeldt sang on is definitely an influence.
Bandcamp | Facebook | Instagram | Spotify | YouTube
Desolator – old school death metal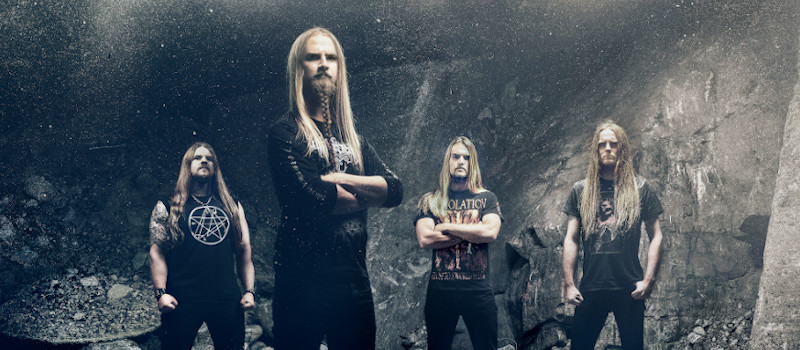 Do you like old school death metal, American or Swedish? Hit up my old school death metal band Desolator. For fans of Morbid Angel, Immolation, Bloodbath, Vader and much more.
Bandcamp | Facebook | Instagram | Spotify | YouTube
Related articles from the site:
Full death metal genre guide ->
Full doom metal genre guide ->
15 underrated death/doom metal bands you should know ->