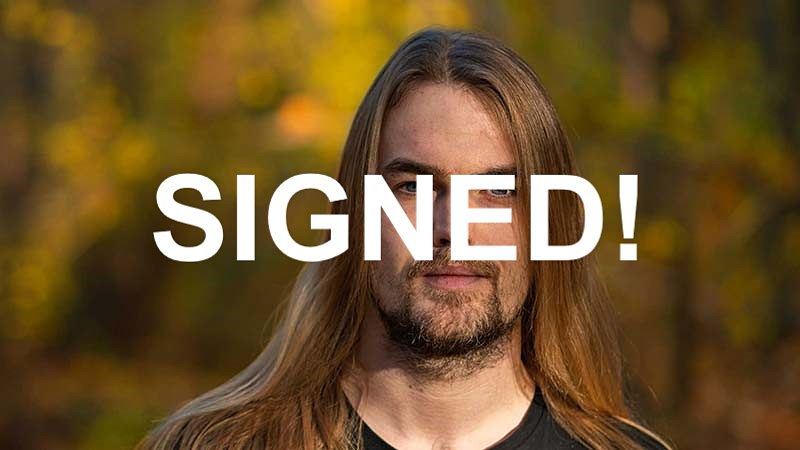 Rain Without End Records is a premier label for doom metal, especially the death/doom sub-genre. It features fantastic bands like Enshine, Ocean of Grief, Lying Figures and more. I'm glad to announce that Soliloquium is joining in on the Rain Without End party.
Things are rolling and it looks like 2020 is going to be the biggest year so far for the band. Let's talk a bit about the Rain Without End Records label and Soliloquium's past and future music.
Rain Without End Records
Rain Without End (sub-label to Naturmacht Productions) is a label with a good roster that focuses on integrity and artistic freedom. Most of the artists are playing death/doom metal or similar dark music. I think it will be a perfect fit for the eclectic mix of styles that's becoming the Soliloquium sound. It's very humbling to be on the same label as so many good bands.
Soliloquium music
Previous Soliloquium music includes two full-length albums and three EP's. "Contemplations" (2018) is the most recent one, featuring singles "Chains" and "Catharsis". Check out the music and support the band at the Soliloquium Bandcamp page.
The future
This is definitely a big move for the band's future. I am really looking forward to the next step; actually getting the new music out there. The process has been going on through 2019, and I've grown increasingly excited (and impatient, of course) to show you what's been brewing. It was one of the easiest, and hardest, albums to write.
New Soliloquium music will be out on Rain Without End Records in 2020. Expect more announcements soon! Make sure stay in touch with Soliloquium news by keeping up with our content here on the site and on the official Facebook page.
Read more:
10 essential death/doom metal albums ->
Doom metal genre guide ->
50 best melodic death metal bands ->
My thoughts on doom metal lyrics ->