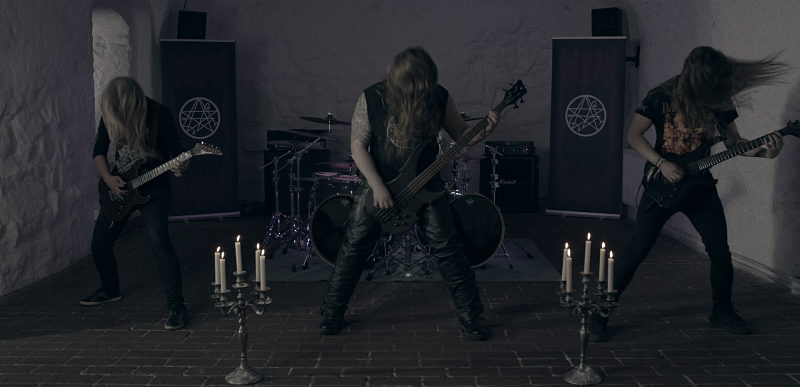 We're happy to present the brand-new Desolator music video for "Creatures of Habit". The video combines a twisted story and some good old-fashioned death metal headbanging. If you dig the video, please give it a like and a share!
The song is from the 2020 full-length album "Sermon of Apathy".
"Creatures of Habit" music video credits
The video was recorded in Stockholm, Sweden during two occasions in 2020 and 2021.
Music:
Stefan Nordström – guitars, vocals, lyrics
Joakim Rudemyr – guitars, vocals
Jonas Bergkvist – bass
Victor Parri – drums
Video:
Story/concept by Jonas Bergkvist
Recording, production and editing by NRDFLX Visuals
"Creatures of Habit" lyrics
Creatures of habit befoul the earth, in a mission to replicate
The safety of the blindfold, the footsteps of the mindless herd
An obsolete machinery, persistent clockwork
A call for devotion absent reward
In organized chaos, manipulation is key
The ear of the herd, an implement of power
Hail the senselessness, hail the empty throne
Condone the sceptic and the deviant
Glorify, celebrate
Validate the madness
For which you bleed your lifesblood away
Wake from your sleep, first-world enslavement
Held at costly ransom by the poison of ideals
The downward fall seems dramatic
From a height constructed
The constant threat of culling the herd
Keeping the farce in character
Support Desolator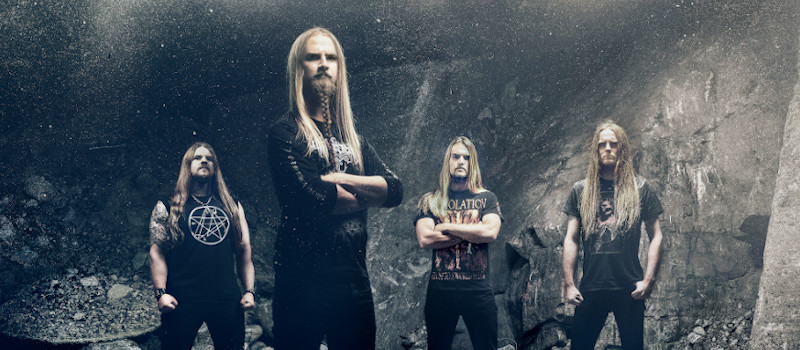 Do you want to support Desolator so we can keep churning out Swedish old school death metal? The best way is to head over to our Bandcamp page and buy some merch or digital music downloads. If you don't dig Bandcamp, playing/following us on Spotify is another way to do it. Both go a long way!
Support us over at Bandcamp | Play/follow us on Spotify
More content about death metal:
My 100 best death metal bands ->