October Tide is one of the most well-known and high-quality death/doom metal bands. Today, the band's music style might just as well be defined as melodic death metal. But back in the day they were one of the most important bands in forming a death/doom metal stay that many bands would follow in the future.
Here you can read about October Tide's history and see my take on the band's releases.
About the author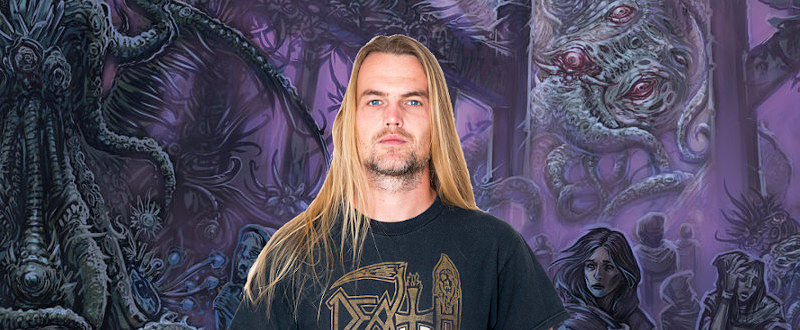 October Tide history
October Tide was started in the mid-90's by Katatonia members Jonas Renkse and Fredrik Norrman. It was as a side-project enabling them to keep playing death/doom metal, as Katatonia was heading in a mellower, clean vocal direction. Debut "Rain Without End" came out in 1997. Soon after, Jonas Renkse quit October Tide and was replaced by Mårten Hansen. The second album "Grey Dawn" came out in 1999, mostly following in the debut's footsteps – just ditching some autumn sleep for aggression and hooks. By following in its footsteps I also mean that it's pretty damn good!
After "Grey Dawn", October Tide disbanded and stayed silent for many years. Surprisingly, Fredrik Norrman and co revived the band in 2009, recruiting In Mourning vocalist Tobias Netzell on vocals. The band had a more modern, melodic death metal-based sound focused on hooks, but the depression was definitely mostly intact; it was just the aesthetics that changed. Since then, the band stayed active and released several albums in the new style. Netzell was replaced by another highly competent vocalist, Alexander Högbom.
What does October Tide mean for me?
Personally, October Tide has played a part in my musical evolution. When I started my death/doom band Soliloquium, they were one of the most important influences. It's especially evident on the first demo "When Silence Grows Venomous", where the October Tide and early Katatonia influence are everywhere. I've listened to the two 90's albums extremely much, and I find myself enjoying the band's comeback era more and more over time. They're just one of those bands that always come up when talking about favorite bands and influences.
October Tide discography
This is October Tide's full-length discography so far:
Rain Without End (1997)
Grey Dawn (1999)
A Thin Shell (2010)
Tunnel of No Light (2013)
Winged Waltz (2016)
In Splendor Below (2019)
Rain Without End (1997)
"Rain Without End" is the band's classic album. Just like the title suggests, it's a rainy, autumn-sounding album filled with gloom and depression. It really has a unique, ethereal sound to it, which really doesn't come across as extreme or aggressive at all. Jonas Renkse's scarred growling sounds sleepy and pained in a very fitting way. It's simply an absolute classic in the death/doom metal genre that no-one should miss out on.
Grey Dawn (1999)
"Grey Dawn" saw Katatonia's Jonas Renkse exit October Tide, being replaced by Mårten Hansen (A Canorous Quintet, This Ending). The sound became a bit more melodic death metal and less gloomy, but it still has a sweet 90's feeling to it. Less autumn gloomy doesn't mean less dark though, as some of the songs are extremely depressing. Overall, "Grey Dawn" is a very good album, especially the first two tracks and "Lost in the Dark (and then Gone)".
A Thin Shell (2010)
"A Thin Shell" is the first release from the modern version of October Tide. The band recruited various new musicians, including In Mourning vocalist Tobias Netzell to form a new line-up that also performed live. Most of the band's autumn-drenched 90's sound is gone here, favoring a more modern sound, somewhere between death/doom metal and melodic death metal. It's a very good album, featuring highly memorable songs like opener "The Custodian of Science" and melodic death/doom school example "Fragile".
Tunnel of No Light (2013)
"Tunnel of No Light" saw Netzell exit the band, being replaced by one of my favorite death metal vocalists Alexander Högbom. Similarly to "A Thin Shell", this is another great album in the bands modern, melodic style. I particularly dig "Emptiness Fulfilled", where Högbom's skills as a vocalist go on full display.
Winged Waltz (2016)
"Winged Waltz" is my least favorite October Tide album, featuring decent songs in a similar style to the two preceding albums. I just never really got into it as an album or any of the songs on it, despite it being a competent effort by the band. I think it also came out in a period where I was unfairly biased against the band's newer material, which I'm not anymore, so I should probably give "Winged Waltz" a new try.
In Splendor Below (2019)
2019's "In Splendor Below" proved a step up from "Winged Waltz", including several very memorable songs like "Ögonblick av Nåd" (Swedish, nice!) and "Our Famine". Högbom is in top form and delivers a varied and passionate vocal performance that really helps the music pack an extra punch. It also feels like the band is becoming more a melodic death metal band and leaving the doom behind, which is probably a natural evolution as a rehearsing live act.
Best October Tide songs to check out
Looking to start out with October Tide, or are you just curious about my favorite October Tide songs? Either way, here they are!
5. The Custodian of Science
"The Custodian of Science" is a powerhouse of well-crafted melody and musical flow, somewhere between melodic death metal and doom metal. It's an unbelievably fluent song where everything just feels so in place, and it carries a lot of emotion as well.
4. Emptiness Unfulfilled
"Emptiness Unfilfilled" is the ultimate modern October Tide track from me, driven by a dynamic and super-memorable vocal performance by Alexander Högbom. It's filled with dark twists, dynamics and hooks and gets me every time. Truly a masterpiece, and my favorite song from the new era of October Tide.
3. Infinite Submission
If you want to October Tide to go as pure doom as possible, this is the go-to track. It's a very simple display of 90's style melodic death/doom metal, but the atmosphere is just so unbelievably bleak. The vocal lines by Jonas Renkse and the gloomy keyboard break gets me every time. Fantastic song!
2. Grey Dawn
"Grey Dawn" is the opener and title track of the second album, and it's an absolute banger with an instantly memorable riff and catchy vocal lines. The riffs are very simple, but I still love playing them to this day.
1. 12 Days of Rain
"12 Days of the Rain" is the classic opening track from debut "Rain Without End", a classic melodic death/doom song with an instantly recognizable melody and an autumn atmosphere like no other. It's just one of those really special songs that perfectly transmit to me and makes a strong connection.
Listen to October Tide
YouTube embeds screw up my website so I only put a few of the top songs in there. Start exploring October Tide for real by heading over their Spotify page or hit up the latest album on Bandcamp.
If you like October Tide you'll probably like Soliloquium too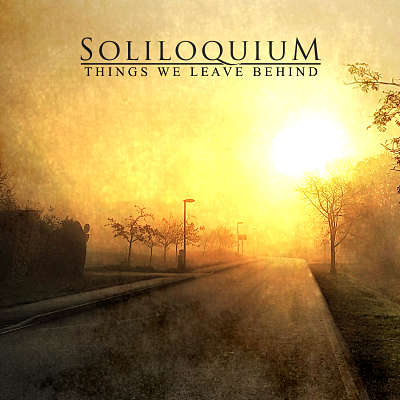 My progressive death/doom metal band Soliloquium is heavily influenced by bands like October Tide, Katatonia and Swallow the Sun. So if you're in here reading about October Tide, I bet chances are you'll like it. Would be awesome if you checked it out on one of the music platforms below!
Soliloquium links: Bandcamp | Facebook | Instagram | Spotify | YouTube
Read more about death/doom metal:
15 underrated death/doom bands you should know ->
10 essential death/doom metal albums ->