What are the best metal live bands? Well, there are many good ones, but I figured it would be fun to do my take on it. Since my lists of the 100 best death metal bands and 20 best death metal vocalists got some cool reactions, I figure I'll keep the nerdy lists coming. But this time I'll go a bit broader than death metal and list my 20 best metal live bands.
Who am I to talk about this, you might say? Well, I've seen more than my fair amount of metal bands live. The list is bound to be skewed towards my favorite genres, like death metal, thrash metal and doom metal.
Oh, and few excluded borderline metal bands that would've been in here if they counted: VOLA, Deftones, Anathema, Junius and several more. Not trying to be one of those genre-nitpickers, but I felt it was better to do it like this for this particular list.
---
20 best metal live bands – written by: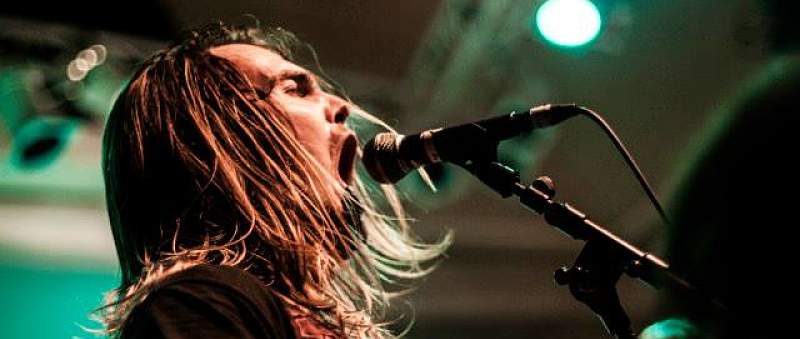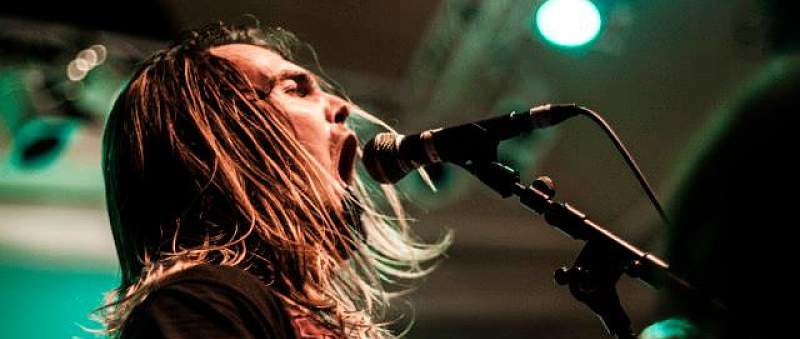 Stefan Nordström
Vocalist, guitarist, songwriter, blogger
Stockholm, Sweden
Member of Desolator, Soliloquium and several other music projects
---
20. Meshuggah
A robotic high-tech band like Meshuggah may feel like something that doesn't explode in a live environment, but actually, that couldn't be more wrong. I love the feel the low-end attacks more in the ground than in the ears, and if you're lucky enough to see them at night, the lighting effects are absolutely wild.
19. Sólstafir
When it comes to overly emotional metal live gigs, Sólstafir is one of the most intense bands. The presence in the band's performances is fantastic, and it's definitely one of the deeper experiences you can get at a metal festival.
18. Misery Index
Short, and intense. That's what best describes my two encounters with this awesome deathgrind band. Even if both gigs barely lasted 30 minutes, songs like "The Carrion Call" and "The Great Depression" feels like a massive beating. Definitely looking to see another Misery Index gig as soon as possible.
17. Napalm Death
Napalm Death has never been a major band for me playlist-wise, but I've always loved their live shows. Barney is an absolute maniac up there, and the band displays no signs of slowing down. Always one of those bands I enjoy a lot at festivals.
16. Ghost Brigade
Finland's Ghost Brigade may not sound like one of those bands that absolutely tear it up live, but the gigs were (hoping for a comeback) massive. The band's sludgy parts are extremely headbangable live, and it doesn't hurt that Ghost Brigade can switch gear with emotional tunes like "Into the Black Light" and "Soulcarvers".
15. Vader
Vader is a well-oiled live machine that rarely goes on autopilot. The gigs are usually both tight and energetic. I think Vader really just got better over time, and I'm massively bummed that my last encounter with the band in 2018 fell victim to Fryshuset's (Stockholm concert arena) terrible sound.
14. Amorphis
Amorphis with Tomi Joutsen is always one of the most welcome sights on a festival billing. I've had several 10/10 encounters with the band, and even with some overplayed setlist choices the gigs are absolutely fantastic.
13. Dark Tranquillity
Mikael Stanne is one of metal's best frontmen, and the excellent "Where Death Is Most Alive" DVD doesn't exaggerate his abilities. Dark Tranquillity was actually the first metal band I ever saw live, back in the stone-age, on the tour for "Damage Done". I had the opportunity to see them at Brutal Assault a few years ago, and it was just as great.
12. The Crown
I've only managed to catch this long-time favorite once in almost 20 years, but it was worth the wait. The Crown's music is 99 % attitude and balls, and it couldn't fit better on the live stage. It was also fun to get featured in their music video for "Iblis Bane", since footage from the gig I attended was included.
11. Testament
Few bands can beat Testament live on a good day, even in 2020. Chuck Billy is commanding AF, and the band has an insane amount of hits to choose from when compiling their setlists. The only thing stopping Testament from being higher on the list is the unevenness; I've had three 10/10 experiences and two decent ones.
10. Candlemass
Candlemass is one of the heaviest live bands, and the gigs I've witnessed have been epic AF. I've seen them with Messiah, Robert, Johan, Mats and various live guests, and it's always been awesome. The "Epicus Doomicus Metallicus" performances with Johan remain the most epic, but I'd go see Candlemass no matter the singer.
9. Neurosis
A Neurosis show in a proper setting is like a very explosive meditation session. Unlike most of the bands on this list, it's more introversion than entertainment. It may sound strange, but the experience I had last time I saw them in Stockholm easily warrants the band a position as high as this.
8. Katatonia
My favorite band Katatonia is a group that has really grown on the live stage over time. It was enjoyable to see them back in the day, but over the course of the last three albums or so, the difference has been massive. Instrumentally, it's always been tight, but it seems Jonas Renkse levels up his singing and frontman skills by a few percent every year. My two Katatonia encounters on the "The Fall of Hearts" tour cycle were immense, and I hope I get to see the band again soon (damn you, Covid).
7. Blood Red Throne
Got riffs? Well, Blood Red Throne does – and the band is not afraid to headbang as well. "Altered Genesis" has always been one of my favorite death metal albums, and the super-catchy riffs and structures is the main reason. Live, the band is equally tight and relentless as in the studio. Both times I've seen Blood Red Throne left me with a non-functioning neck, so I'm hoping for a third chance as soon as possible.
6. Iron Maiden
There is certainly a lack of classic bands on this list, but at least I'm not excluding Iron Maiden. Two of the shows I've seen with the band has been some of the most epic and massive concert experiences I've had, especially the Wacken show in 2010. There's just something about watching an epic band with fantastic stage presence along with almost 100 000 people.
5. Death Angel
The best old school thrash metal on a live stage is not one of the well-known classics. For me, Death Angel outplays them all, at least in the 2000's. But why? It's mostly about two things in combination: energy and tightness. These guys are extremely good musicians, and I think that's what allows them go so full-on with the energy and interaction while keeping it tight. Bands like Testament, Overkill, Exodus and Kreator are still good live too, but I don't think they can compete with Death Angel.
4. Black Breath
I've seen this crossover-ish U.S. band on two occasions and I have to say it delivers one of metal's most destructive live shows. The music, where crossover thrash is combined with a Swedish death metal guitar tone, just goes down so well live. My second Black Breath show actually got me worst concert injury to this day: a smashed up eyebrow that turned into a black eye that stayed for a week. Headbanging into the edge of a monitor, mad skills!
3. Benighted
When it comes down to pure intensity and energy, few bands can compete with Benighted. I've had a few absolute out of control Benighted experiences, 2015 at Neurotic Deathfest being the wildest one. On one side it comes down to the super-catchy and dynamic songwriting. On the other side it comes down to some of the members going absolutely wild on stage. If you have a chance to see Benighted live, go for it!
2. Immolation
Immolation just seem to get better and better over time, and the live shows I saw in 2019 really proved that. The members have absolutely fantastic stage presence, and the overall live sound is like a damn battle tank. I love Immolation in studio, but I think the music gets an even more nasty edge live. Definitely one of the best metal live bands.
1. Dismember
Dismember's "Live Blasphemies" DVD show what was got me into real death metal after mostly liking the melodic stuff. I managed to catch them seven times back in the good old days, and I can safely say most of them consisted of non-stop headbanging. A lot of it has to do with the catchy, well-written songs and massive guitar tone, but Matti Kärki's presence and humor has a lot to do with it at well.
20 best metal live bands – summary
These are the 20 bands I came up with, based on my own experiences. If you share music taste with me, it's highly likely that you'll enjoy a few of my bands. Yup, it's self-promotion time. But what the hell.. you might like it?
---
If you're into death metal, check out my old school death metal band Desolator. For fans of: Immolation, Morbid Angel, Blood Red Throne, Vader, Bloodbath, Nile and more.
---
If you're into doom metal, progressive metal or melodic death metal, check out Soliloquium. For fans of: Katatonia, Daylight Dies, October Tide, Rapture, Anathema, Insomnium, Alcest, Slumber and more.
---
More stuff from the music blog:
10 essential death/doom metal albums ->
Full death metal genre guide ->
10 tips for learning extreme vocals ->