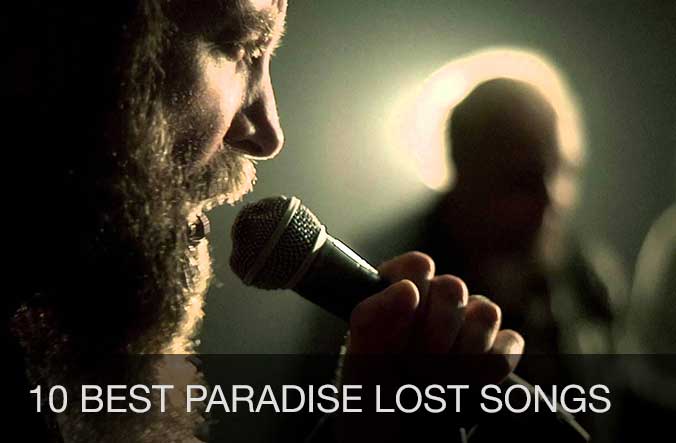 What are the best Paradise Lost songs? As I write this, Paradise Lost just released their 16th album "Obsidian". I don't consider their career as consistently awesome as Katatonia's or Anathema's that I've previously did lists like this for, but they've certainly put some good songs and albums over the years.
They've been a constant in my playlist, and it's been interesting to explore their journey from a doom metal band, to an experimental stage, and back to a metamorphosis of the two. My favorite Paradise Lost songs are a mix of eras, but I generally prefer their less extreme material.
About the author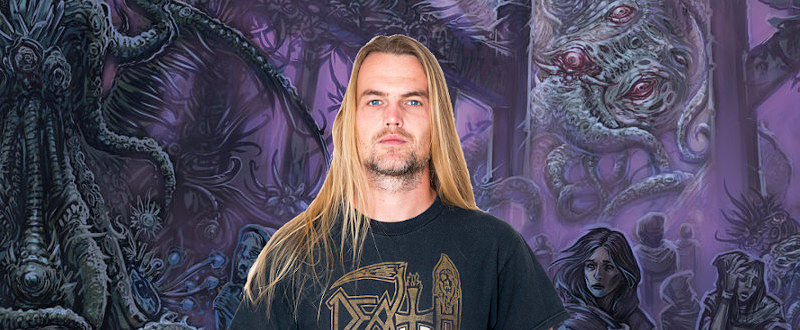 Stefan Nordström
Musician, songwriter, content creator, digital freelancer
Stockholm, Sweden
Bands: Desolator, Soliloquium, Ending Quest, Ashes of Life, Trees of Daymare, The Ashen Tree
Paradise Lost studio full-length discography
Lost Paradise, 1990
Gothic, 1991
Shades of God, 1992
Icon, 1993
Draconian Times, 1995
One Second, 1997
Host, 1999
Believe in Nothing, 2001
Symbol of Life, 2002
Paradise Lost, 2005
In Requiem, 2007
Faith Divides Us – Death Unites Us, 2009
Tragic Idol, 2012
The Plague Within, 2015
Medusa, 2017
Obsidian, 2020
My top 10 best Paradise Lost songs
Anyway, enough background. Here's my list of the 10 best Paradise Lost songs.
---
10. "Praise Lamented Shade" (In Requiem, 2007)
A kickass contemporary metal track filled with simple, brilliant melodicism. In many ways this feels like a modernized take on the "Draconian Times" sound.
9. "Darker Thoughts" (Obsidian, 2020)
I just couldn't stop listening to this song when it came out. It just combines everything that's great about Paradise Lost into one, wholesome super-tune. The gothic parts are great, the extreme parts are great, and it all just comes together perfectly.
8. "Living With Scars" (Faith Divides Us – Death Unites Us, 2009)
A really underrated song that should be a live staple for Paradise Lost. "Living With Scars" is a modern tune that flirts a bit with bands like Gojira and Meshuggah guitar-wise. That's only half the appeal, because there is some great vocal melodies in this as well.
7. "Pity the Sadness" (Shades of God, 1992)
I like the "Shades of God" record, but many times it just feels like a lesser blueprint of what's to come on "Icon" and "Draconian Times". Like many songs on the album, it relies on catchy grooves with a strong base in classic heavy metal. However, "Pity the Sadness" has more melody and depth than the rest of the tracklist.
6. "Embers Fire" (Icon, 1993)
"Embers Fire" almost feels like a gruffer, proto-version of "Enchantment", #4 on this list. It lacks some of the contemporary metal appeal of "Enchantment", but it has a raw bitterness and passion instead. Nick's voice is wonderfully raw and bitter.
5. "Forever Failure" (Draconian Times, 1995)
Another smashing "Draconian Times" song, featuring another glaring vocal performance and some of the most depressive metal lyrics ever written. Just like many of the other Paradise Lost songs on this list, it relies on simple chords to create something much bigger than the sum of its parts.
---
4. "Enchantment" (Draconian Times, 1995)
An absolute exhibition in contemporary metal music with simple, memorable 4/4 beats and one of Nick Holmes finest vocal performances. A good introduction to "Draconian Times" and Paradise Lost overall. Simply a classic.
---
3. "Beneath Broken Earth" (The Plague Within, 2015)
Writing a song that both redefines the band's sound and beats its early material in its own game seems impossible, but they really did it with this one. The melodies are as simple as they are absolutely defeated, and Nick Holmes delivers growled lyrics to match.
---
2. "Elusive Cure" (Draconian Times, 1995)
"Elusive Cure" is far from the catchiest song this band has ever done, but it oozes atmosphere. Sounding more like "Icon" than "Draconian Times", it's an exercise in the simple, dreary melodicism that Paradise Lost does so well.
1. "Faith Divides Us – Death Unites Us" (Faith Divides Us – Death Unites Us, 2009)
This is the song where the Paradise Lost sound really comes together for me. It has the heavy guitars from the "Icon" and "Draconian Times" era combined with the Dave Gahan vocal antics from the softer, mid era material. The verses are extremely nice, and the chorus stayed in my head for weeks after first hearing it.
---
Five Paradise Lost songs that almost made it (in no particular order):
Ash & Debris
Don't Belong
First Light
Remembrance
True Belief
Soliloquium – Swedish progressive death/doom metal
If you like Paradise Lost you might also enjoy my doom metal band Soliloquium. We've actually even covered the song "Forever Failure". Anyway, it would be awesome if you checked Soliloquium out. You might enjoy it, and buying digital music or merch from the Bandcamp is the best way to support my music and content work.
Bandcamp | Facebook | Instagram | Spotify | YouTube
Other articles: