This is my list of the ten best Pain of Salvation songs. I've been a fan of the album for a long time, and it was "The Perfect Element I" that initially caught me. Pain of Salvation has had both highs and lows during their career, but they've certainly managed to produce some great songs on the way.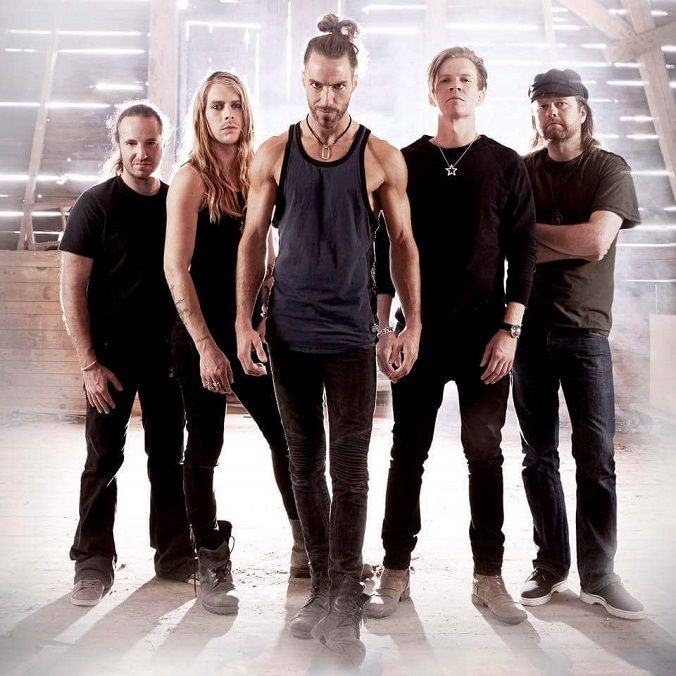 10. People Passing By ("Entropia", 1997)
The "Entropia" album is immature compared to their later works, but it's also relentlessly energetic and explorative. "People Passing By" takes this to the max, fusing together funky bass licks and crazy Daniel Gildenlöw vocal lines.
9. Reconciliation ("The Perfect Element I", 2000)
An up-tempo take on the recurring melodies on "The Perfect Element I". It's got the usual traits of a good Pain of Salvation song: emotional impact and fantastic vocal melodies.
8. Road Salt ("Road Salt One", 2010)
Apparently, Pain of Salvation know how to write great pop music as well. This short, mellow song was in the Swedish Eurovision contest, and it's emotional impact is massive. Daniel sings his heart out in minor key.
7. In the Flesh ("The Perfect Element I", 2000)
Yet another Pain of Salvation song featuring an epic vocal performance. Despite the song length (8:36) it's more of a moody, atmospheric tune than an epic. It balances between darkness and light in a very appealing way.

6. Morning on Earth ("The Perfect Element I", 2000)
One of the mellower songs on "The Perfect Element I". Once again the recurring melodies from the album come in a different take. It's got a beautiful crescendo featuring yet another great vocal performance.
5. Meaningless ("In the Passing Light of Day", 2017)
It's nice when a band has a fresh song that can rank this high in a best of list. "Meaningless" is simlarly structured to "Ashes", with brooding verses and an explosive chorus. New guitarist Ragnar Zolberg's high backing vocals really adds something extra to it, and the morbid music video is strangely fitting.
4. The Perfect Element ("The Perfect Element I", 2000)
The ultimate Pain of Salvation epic, providing 10 minute of high and low, heavy and mellow, and everything in between. Everything from the mellow start to the heaviness is perfectly orchestrated.
3. Ashes ("The Perfect Element I", 2000)
"Ashes" was the song that originally got me hooked on Pain of Salvation many years ago, and it's not hard to understand why. From the dark lyrical topics to the explosive chorus, it's simply an exhibition in how to write classy progressive metal music.
2. Iter Impius ("Be", 2004)
I'm not a fan of the overblown and unfocused "Be" album overall, but the vocal lines and majesty of this song is just unbelievable. It's a bit more unpersonal and theatric than most Pain of Salvation songs, but the impact of the melodies and the build-up to the chorus is perfect.
1. Beyond the Pale ("Remedy Lane", 2002)
This is not as catchy as "Iter Impius" and "Ashes", but it's just such an ominous and visceral tune. It's also not an "epic" epic like "The Perfect Element". However, the 9:56 playing time does have a mood that's not really present in any other Pain of Salvation song.
Read more:
"In the Passing Light of Day" review ->
10 best Anathema songs ->
10 best Katatonia songs ->
10 best Paradise Lost songs ->
30 best progressive metal bands ->
Soliloquium, Swedish progressive doom metal ->