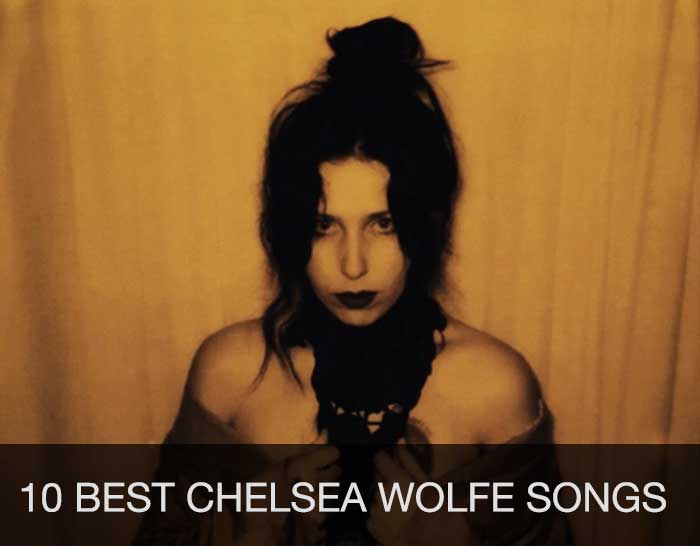 This is my top 10 countdown of the best Chelsea Wolfe songs. Chelsea Wolfe has tried out many styles of dark alternative music, everything from singer/songwriter to electronic, industrial and doom metal. Her popularity has grown by every album, and it's not surprising, since they're all good.
About the author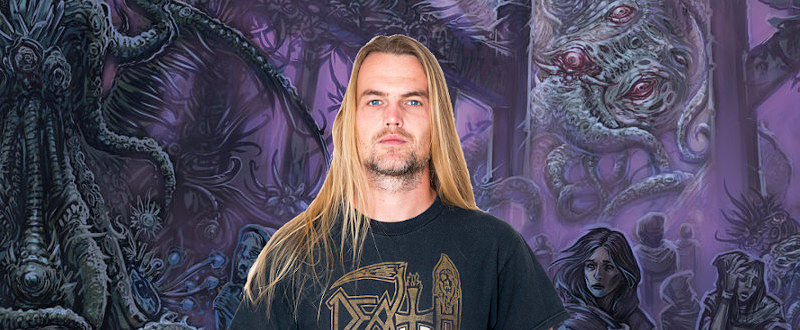 5 Chelsea Wolfe songs that almost made it
After the Fall
Mistake in Parting
Nothing, Noone
Simple Death
16 Psyche
10. "Dreamer" (Mistake in Parting, 2006)
Sad singer/songwriter tune from the disavowed debut album "Mistake in Parting". Great vocal melodies, and I enjoy the honest, heart-on-sleeve lyricism.
9. "Twin Fawn" (Hiss Spun, 2017)
After some moody parts, distorted guitars and Chelsea's vocals come crashing in perfectly. As close to the "Abyss" sound as "Hiss Spun" gets.
8. "Be All Things" (Birth of Violence, 2019)
My favorite song from mellow 2019 album "Birth of Violence". Just a beautiful melancholic track with a stinging sadness to it.
7. "Maw" (Abyss, 2015)
Atmospheric track that combines many of Chelsea Wolfe's music styles into a melancholic feast. The industrial electronics and noisy guitar parts work together perfectly.
6. "Iron Moon" (Abyss, 2015)
As doom metal as Chelsea Wolfe came before "Hiss Spun". This track alternates between noisy and calm parts mastersfully, with dynamics that preserve the track's visceral mood.
5. "Feral Love" (Pain is Beauty, 2013)
The "Pain is Beauty" opening track is a catchy industrial-influenced hit. Very simple, but highly effective.
4. "Dragged Out" (Abyss, 2015)
Heavy, ominous tune from the "Abyss" album. The vocal lines are haunting and the mood has never been darker. Filled with harrowing background noises to improve the already tense atmosphere.
3. "The Waves Have Come" (Pain is Beauty, 2013)
An 8 minute epic with vocal melodies that feel more singer/songwriter pop than anything. Builds up perfectly.
2. "Reins" (Pain is Beauty, 2013)
A great cut from the calmer, almost ethno side of Chelsea Wolfe's sound. It's gorgeously layered and incredibly melancholic.
1. "Carrion Flowers" (Abyss, 2015)
You can hear right from the intro that this is going to be a monster song. "Carrion Flowers" is an onslaught sonically, the industrial electronics are almost overbearing at times. Chelsea's voice comes crashing in at exactly the right time. When the song gets going around the two minute mark it turns into one hell of a ride.
Do you like doom metal?
Many Chelsea Wolfe listeners are doom metal fans. If you're one, I'd love it if you checked out my band Soliloquium. We're a progressive death/doom metal band from Stockholm, Sweden. Check us out on your preferred platform by following one of the links below!
Bandcamp | Facebook | Instagram | Spotify | YouTube
Other metal content from this blog:
10 essential death/doom metal albums ->
Full doom metal genre guide ->