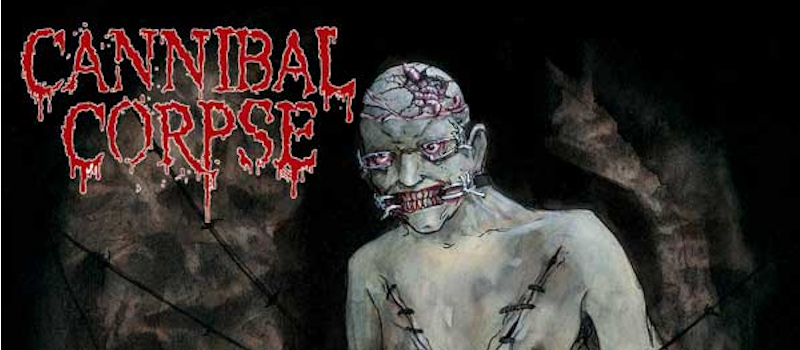 There are many good Cannibal Corpse songs. The band's discography is vast and there a quite a few songs that are considered classics. After listening to a bunch of their music again, I compiled this list of the 10 best Cannibal Corpse songs.
My relationship with Cannibal Corpse is pretty random. The album I've probably listened to the most is probably the 2000 live CD "Live Cannibalism". Since I don't really care for Chris Barnes's voice, it's a good way to hear the old classics with Corpsegrinder's voice and better production. Cannibal Corpse has definitely been part of my musical evolution, especially as an extreme vocalist.
About the author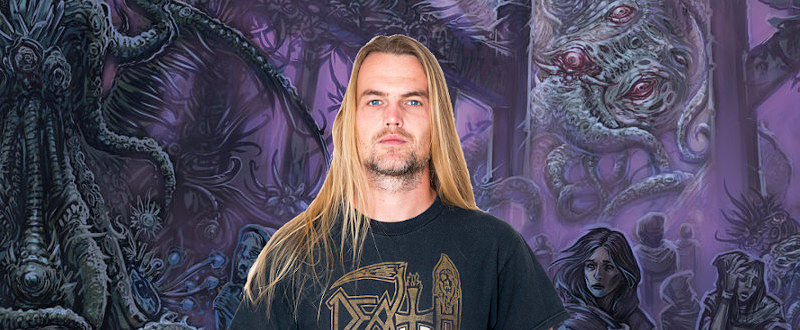 Stefan Nordström
Musician, songwriter, content creator, digital freelancer
Stockholm, Sweden
Bands: Desolator, Soliloquium, Ending Quest, Ashes of Life, Trees of Daymare, The Ashen Tree
Cannibal Corpse studio discography
Butchered at Birth, 1991
Tomb of the Mutilated, 1992
The Bleeding, 1994
Vile, 1996
Gallery of Suicide, 1998
Bloodthirst, 1999
Gore Obsessed, 2002
The Wretched Spawn, 2004
Kill, 2006
Evisceration Plague, 2009
Torture, 2012
A Skeletal Domain, 2014
Red Before Black, 2017
Violence Unimagined, 2021
10 best Cannibal Corpse songs
Enough background – here's my countdown of the 10 best Cannibal Corpse songs.
10. "Kill or Become" (A Skeletal Domain, 2014)
The line "Fire up the chainsaw, hack their fucking heads off" shows up now and then in my mind. This song really incredibly catchy in the most Cannibal Corpse of ways. A great way to start the list.
9. "A Skull Full of Maggots" (Eaten Back to Life, 1990)
One of the earliest Cannibal Corpse hits that came to define the band. It's quite a simple and thrash metal-based tune, compared to the later sound, but it's very intense and enjoyable.
8. "Staring through the Eyes of the Dead" (The Bleeding, 1994)
The opening riff of this song is super-memorable and I totally understand with this song is both a studio and live opening track.
7. "When Death Replaces Life" (Gore Obsessed, 2002)
Slightly overused tempos aside, I think this one of the most memorable Cannibal Corpse songs. First off, Corpsegrinder's vocal performance is absolute unbelievable. Many of my friends tried to pull this one off in full, but it really requires a strong set of lungs.
6. "Hatchet to the Head" (Gore Obsessed, 2002)
"Gore Obsessed" is an underappreciated album, so here's another tune from that one. It's a very intense tune, culminating in the instantly memorable line "Swing of the hatchet, brings permanent damage". I dig it a lot, and I'm surprised it's not a part of their live setlist more often.
5. "Make Them Suffer" (Kill, 2006)
"Make them supper" memes aside, this is one of the most catchy Cannibal Corpse songs. The grooves and hooks are massive, and it's pretty much impossible to not to nod your head along to this one.
4. "Devoured by Vermin" (Vile, 1996)
The 1-2-3-4 URRRRRRRRRRRRRRRRRRGH! beginning of this song is one of my favorite Cannibal Corpse moments, especially on "Live Cannibalism".
3. "Pounded into Dust" (Bloodthirst, 1999)
I can't resist the chorus of this one. The way Corpsegrinder goes "pounded.. into.. DUUUUUUUUUST!" is one of my favorite vocal parts. And beyond the chorus, it's just a super-intense tune.
2. "Stripped, Raped and Strangled" (The Bleeding, 1994)
You can't put together a list of the best Cannibal Corpse songs without including this one. The opening riff is a pure death metal classic and the lyrics are as catchy as they are gruesome.
1. "Hammer Smashed Face" (Tomb of the Mutilated, 1992)
Sometimes the most famous song is actually the best, and I really believe that's the case with "Hammer Smashed Face". I mean, this is a great death metal song. It's instantly memorable and there are so many riffs and part that are pure classic death metal.
My band Desolator doesn't sound that much like Cannibal Corpse, but..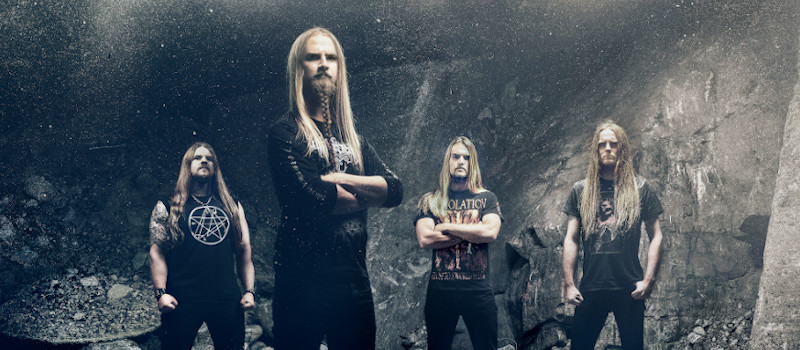 Yeah, we're more of an old school death metal band with the occasional moment of ultra-brutality, but you might dig us anyway? Check us out on your listening platform of your choice by following the links below.
Bandcamp | Facebook | Instagram | Spotify | YouTube
More blog post about death metal:
25 essential death metal albums ->
Everything about brutal death metal ->