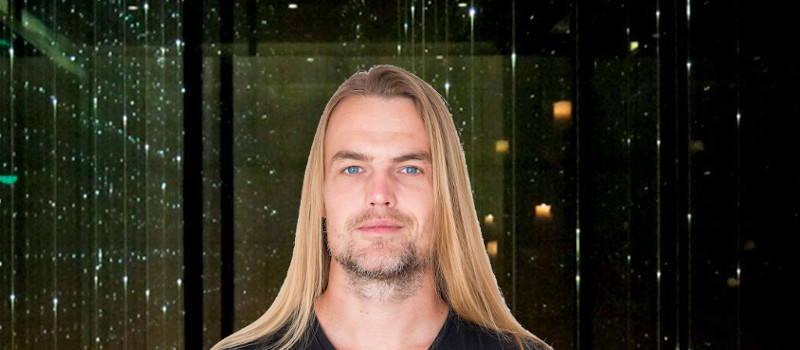 I usually mostly talk about extreme metal on this site, so let's change it up and talk about Deftones. More importantly, understanding Deftones – and why you should listen to them!
Here, I'll answer all the important questions about Deftones, and I'll guide you to the songs and albums to start out with. Let's dive into this wonderful band.
By Stefan Nordström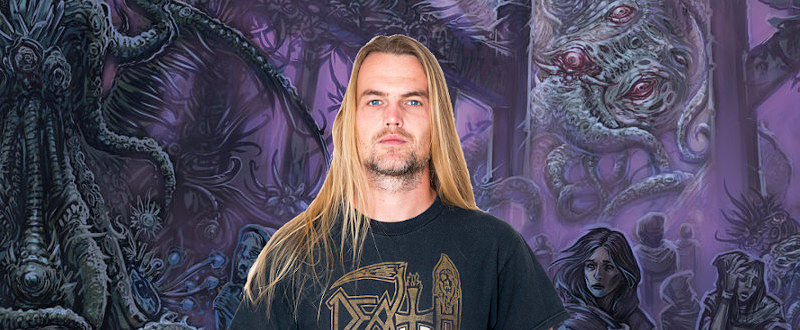 Isn't Deftones nu-metal?
The first question that pops up from many metalheads is, "aren't Deftones nu-metal?". Well, I guess so. To some point. There are nu-metal elements in their music and they broke through to the mainstream in the nu-metal era, but Deftones really are something else.
What genre is Deftones?
But what the hell is Deftones then? Oh, that's very hard to say. And that also what makes the band so exciting.
Some genres Deftones have been described as are:
Alternative metal
Alternative rock
Djent
Nu-metal
Post metal
Post rock
Shoegaze
All of them are correct, at least if you're describing a particular song. I wouldn't really consider them a metal band, as it's simply too narrow, and the band isn't listed on Metal Archives.
Are Deftones worth checking out?
Yes, yes, yes! I disregarded the band for years and didn't even listen to a song. I lumped Deftones in with late-90's nu-metal like Korn, Slipknot and System of a Down, and it's something completely different.
Most people will find songs or albums that they like, and probably material that they don't like as well. The band has a very broad scope of influences.
Where should you start with Deftones?
Starting out with Deftones and understanding them has a lot to do with where you come from. Do you come from a heavier or lighter side of music?
I come from extreme music, but the song that eventually got me was "Sextape", one of the dreamiest Deftones songs. The first heavier Deftones songs that I liked were "Tempest" and "Leathers" from the "Koi No Yokan" album.
I suppose my advice for understanding Deftones is to be patient and try different albums and songs.
Deftones albums ranked – best to worst
"White Pony" is regarded as the classic Deftones album, and it certainly is both ground-breaking and widely influential.
9. Adrenaline (1995)
The debut "Adrenaline" is Deftones most aggressive album, a youthful display with signs of the greatness to come.
8. Ohms (2020)
When it comes to "Ohms", I disagree with most of the Deftones fanbase. I looked forward to this one so much, but it faded from my playlist way too fast. "Ohms" is a very perplexing release; it has everything a great Deftones album should have, but it just fails to get there for me.
7. Deftones (2003)
A chaotic album from the band's self-proclaimed "dark period". The quality does ebb and flow a lot, but the high points are amazing, especially the ultra-brutal "Bloody Cape" and "Hexagram".
6. Gore (2016)
Many fans were disappointed with "Gore". I found the album to be pretty good, especially in the beginning, but it also features some the band's least engaging songs. Also, the audio production is far from great.
5. Around the Fur (1997)
"Around the Fur" is the breakthrough album where Deftones truly became Deftones. It takes the youthful aggression from the debut and combines it with atmospherics and dynamics.
4. Saturday Night Wrist (2006)
The most underrated Deftones album, and a huge grower for me. It's noticeable how it is from the band's chaotic period, because it is indeed a chaotic album. But most of the songs are great, and the highs are truly epic. It has some raging, aggressive moments, but more importantly some of the best dreamy, gaze Deftones moment.
3. White Pony (2000)
For many people, "White Pony" is THE Deftones album. And it's a wonderfully influential and unique album. The flow, dynamics and variation makes it one hell of a ride, and the songwriting is fantastic.
2. Diamond Eyes (2010)
After the dark period and bass player Chi Cheng's death, Deftones woke up with a new-found urge to play music. This album is just banging and raging with intensity and passion. Every song goes right for the throat with huge hooks and very little suspense. I love it!
1. Koi No Yokan (2012)
"Koi No Yokan" is one of my 22 five-star albums and the perfect Deftones album for me. It has fantastic songs, fantastic flow and the perfect variation that shows the different sides of the Deftones sound. Not to mention that Chino sounds like a rabid pack of wolves on every damn note.
The Deftones classics
Deftones have quite a few big singles under their belt, but I regard these three as the big classics. Start out with these three and see how they sick. If they don't, or if they do, head down to my 10 favorite Deftones songs and hit them up too.
Change (in the House of Flies)
"Change" is the biggest Deftones hit – a huge song in 90's. And it's far from surprising why it became so big. The chorus and vocal lines are incredibly catchy, and the song also manages to quite unnerving and atmospheric. Personally, I've listened to it a bit too much, but I still agree that it's a fantastic tune.
Be Quiet and Drive (Far Away)
The main riff and escapist theme of this song gets me every time, and it's another huge Deftones hit. Just like "Change", I've listened to a bit too much, but I still regard it is a great song.
My Own Summer (Shove It)
Making a huge hit with what's basically a one-riff song is impressive, and that's exactly what Deftones did here. It's a super-catchy song and it's very hard to resist screaming "SHOVE IT! SHOVE IT! SHOVE IT!" every time that part comes in the song.
My 10 best Deftones songs
For me, the classics above aren't among my absolute favorite Deftones songs. They're great, but these 10 are my true killers. Some are decadent, heavy bangers and some are dreamy, gazy and atmospheric. As I said earlier, the super-dreamy "Sextape" from the "Diamond Eyes" album was the first song that really got me.
My ultimate countdown:
Passenger
Rocket Skates
Rosemary
Romantic Dreams
Sextape
Leathers
Cherry Waves
Diamond Eyes
Tempest
Digital Bath
Similar bands to Deftones
Deftones is a very characteristic band, so it's actually hard to find similar bands. I would start with vocalist Chino Moreno's other projects Crosses, Palms and Team Sleep. All are great, and his vocals are a big part of the Deftones sound.
For a band that overall sounds a lot like Deftones, a good tip is Vexes. It might actually sound a bit too similar at times, but they have some catchy tunes.
A wonderful band with a similar mix of heavy and dreamy is the Danish band VOLA. They're not similar to Deftones per se, but there's definitely a familiar dynamic. VOLA is one of my favorite bands of the last few years, and I strongly urge you to check them out.
My music isn't similar to Deftones, but..
I know this blog post is about Deftones, but I'm guessing you might enjoy extreme metal anyway? If you do, why don't you take a chance on my two bands Desolator and Soliloquium?
Supporting me by downloading or buying merch on Bandcamp is the best way to support me. And you get some (hopefully) good music when you do it.
Desolator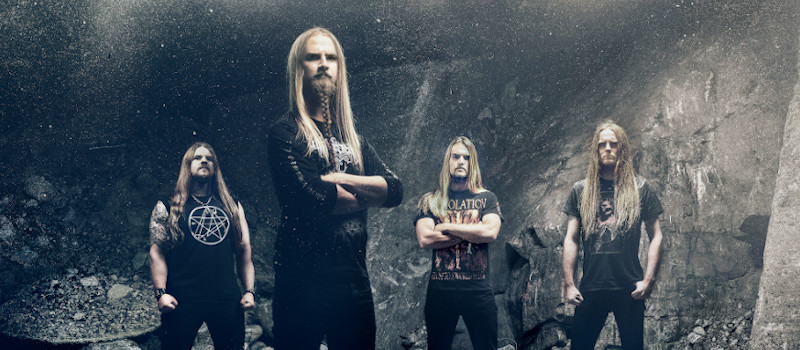 Desolator is my old school death metal band, formed in 2009. For fans of Immolation, Morbid Angel, Bloodbath and more. Expect a combination of aggression and atmospherics, somewhere between Swedish and American death metal.
Bandcamp | Facebook | Instagram | Spotify | YouTube
Soliloquium
Soliloquium is my progressive death/doom metal band, formed in 2011. For fans of Katatonia, Swallow the Sun, Daylight Dies and more. Expect Scandinavian melancholy with a broad dynamic range.
Bandcamp | Facebook | Instagram | Spotify | YouTube
More music content from the blog:
How to promote your metal music online ->