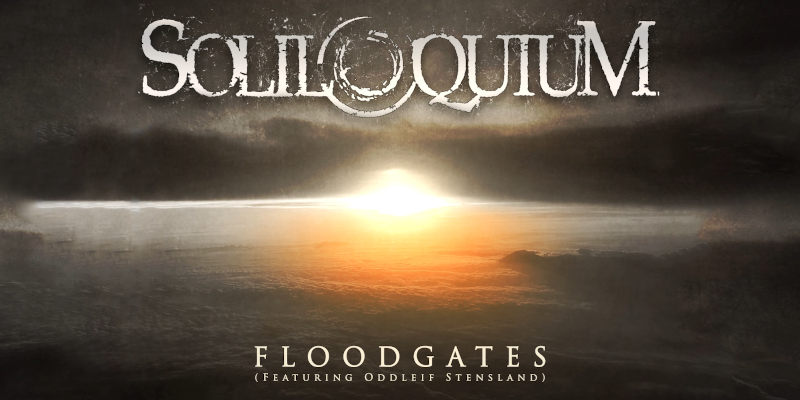 I'm delighted to finally reveal "Floodgates", the first single and opening track of the new Soliloquium album "Soulsearching". This has been in the works for quite some time and it's so exciting to finally be able to share some new music with the world. I hope you'll enjoy it, and I'm really looking forward to hearing your thoughts on the song!
About "Floodgates"
Harsh times produce harsh songs. "Floodgates" is about tearing yourself and all you know down, only to rebuild yourself again to feel the same discontent, yet again. It's in large about the fight between hope and hopelessness. Musically, it was amazing to be able to have Oddleif Stensland, one of my favorite vocalists, as a guest on the song. He really brings it to the next level with an epic vocal performance! If you don't know his band Communic, check them out! First-class progressive metal!
Soliloquium – "Floodgates" lyrics
Tear myself open for all to see
Decimation by own hand
Carving out a life, a chosen fate
The crumbling house of cards
Hides horizons beyond the dust
Where do we turn in these trying times?
Unveiling the burning within
An empty frame of a life, a gaping hole
How could we let it come this far?
Destitute, derelict, prolonged realization
Survivor's guilt at the greatest cost
Turn every stone, uncover every mystery
A defective pursuit on my own terms
Desperation marks our ways
Clinging to the last of ropes
All eyes upon, dark night of the soul
Boiling points and unspoken sacrifice
Poison thorns, tentacles of past
The weight of silent habit
Here I stand, reborn
Firmly anchored in the mire
"Soulsearching" – out March 18th physically
Just the like the previous album "Things We Leave Behind", "Soulsearching" is coming out on Naturmacht Productions/Rain Without End Records. Jari Lindholm (Enshine, Exgenesis, ex-Slumber) has, once again, done the mix and master.
Digital release + pre-order: 25 February
Physical release: 18 March
"Soulsearching" tracklist:
Floodgates
Stillwater
The Silent Epidemic
Missing Pieces
Diaspora
Finality
Soulsearching
Listen to "Floodgates"