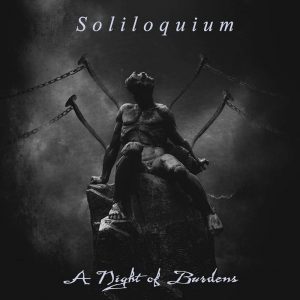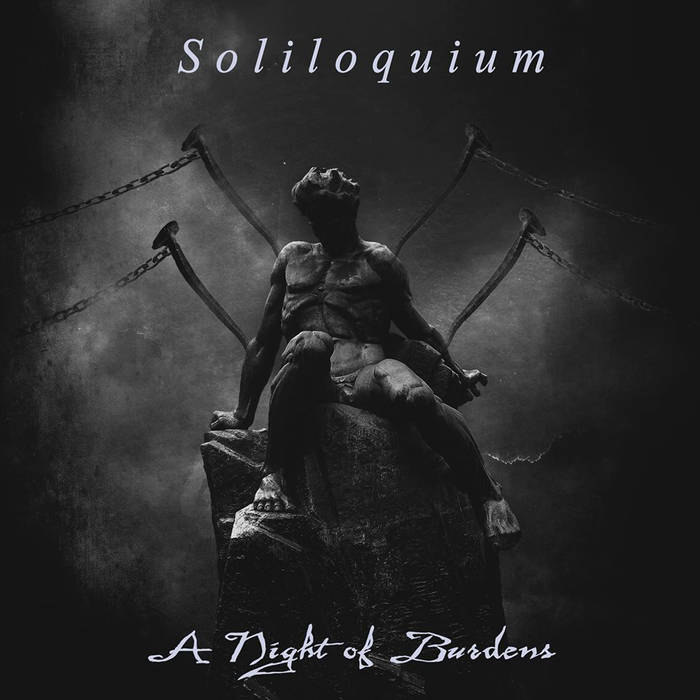 Tracklist:
Perpetual State of Panic
Forever Failure (Paradise Lost cover)
Zombie (The Cranberries cover)
"A Night of Burdens" background story
"A Night of Burdens" is the third release by Swedish death/doom metal band Soliloquium. Familiarly known as the "cover EP", it contains two death/doom metal style covers and one original acoustic track.
"Perpetual State of Panic" was a very shaky song to make, as it was the first purely clean vocal song in Soliloquium. It turned it out well; a very simplistic acoustic song with focus on conveying emotion. "Forever Failure" is quite faithful to the original, with the exception of switching the more gruff clean vocals for growls.
The "Zombie" cover is where the magic happens. It's one of my proudest moments as a musician to this day, and it's a polarizing song. Most people either love it or hate it. Maybe that's what happens when you turn 90's mainstream pop into desperate death/doom metal.
Soundwise, I really like how this release turned out. The production is thunderous and fits the songs. It's not as emotionally striking as the other releases, but it's quite natural when it's a cover release.
I was using an ESP Ltd F-400FM tuned to D for the Paradise Lost cover. For "Zombie", I used my 7-string Jackson Dinky tuned to B. "A Night of Burdens" also features the first appearance of acoustic guitars in Soliloquium.
You can download or stream the release for free from the Soliloquium Bandcamp page.
From Metal Archives:
"Their two covers are done very well. That isn't easy given that they choose to cover 'Zombie' by The Cranberries and 'Forever Failure' by Paradise Lost which are big tracks by big bands, but they manage to put their own spin on things and make both songs very interesting to listen to. The growls used are very deep and powerful and give a sense of brooding. I also like the melodic death/doom style that they utilise, and it makes for a particularly interesting listen on the song 'Zombie'. The song is of course instantly recognisable, but with the definite sense of doom around it they change it dramatically too. In particular I like the way that the leads are accentuated compared to the original version, and of course the thundering heaviness is not a negative factor either."
"A Night of Burdens" bio:
Stefan Nordström – vocals, guitars
Jonas Bergkvist – bass
Mortuz – drums
Release date: April 26th, 2014
Independent release
Cover art by Oliver Palmqvist
Mixed and mastered at Forlorn Halls Recordings.
Other Soliloquium releases:
When Silence Grows Venomous (demo, 2012) ->
The Concept of Escape (EP, 2013) ->
An Empty Frame (full-length, 2016) ->
Contemplations (full-length, 2018) ->