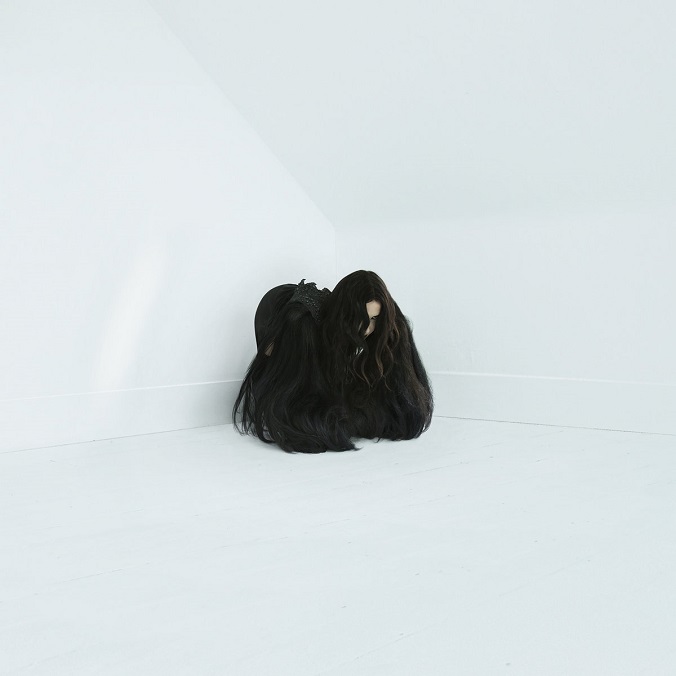 Chelsea Wolfe is an artist with a constantly evolving sound, and she reinvents herself once again on "Hiss Spun". Despite having some doom metal tendencies, the last album "Abyss" was largely based on electronics. On here, her creepy vocal acrobatics are often backed up by doom metal guitars. This review is also available at rateyourmusic.com.
Her voice sounds great as usual, but I was initially a bit bummed out by the lack of memorable vocal melodies. There are no instant, driving vocal lines like in "Carrion Flowers". In that way it reminds me more of "Apokalypsis" than "Abyss" or "Pain is Beauty". The sound on "Hiss Spun" is mostly about brooding soundscapes and explosive dynamics.
Chelsea Wolfe full-length discography

Mistake in Parting (2006)
The Grime and the Glow (2010)
Ἀποκάλυψις (2011)
Unknown Rooms: A Collection of Acoustic Songs (2012)
Pain is Beauty (2013)
Abyss (2015)
Hiss Spun (2017)
Walls of distorted guitars
Opener "Spun" introduces the doom metal guitars that are present on most of the album. The guitar tone is modern and downtuned, providing a wall of sound. This wall of sounds gets monotone at times when the guitars are featured throughout a whole song. "Spun" is a strange choice for an opener. I would've probably chosen single "16 Psyche" instead.
On the other hand, the dynamic effect of the doom metal guitars when they come in after a mellow part is explosive. This is the case in my favorite song "Twin Fawn". The song lingers in mellow territory for minutes before the heaviness crashes in, in perfect tandem with Chelsea's voice. "The Culling" does the same, also winding up being one of the best songs, proving that using the doom metal tendencies for dynamics is a recepy for success.
The dynamic "Hiss Spun" songs are the best
The songs that linger in one musical territory tends to be less successful. "Particle Flux" and "Offering" stay brooding throughout. Much like "Spun", they're decent songs, but far from the heights of the best material. "Vex" is an example of a song that goes all out heavy, even including extreme vocals from Isis frontman Aaron Turner. This song works way better than the fully brooding ones, probably because it's so different from any song she ever wrote before.
While Chelsea Wolfe is yet to release a five star album, it's very interesting to follow her musical path. Just like "Abyss" or "Pain is Beauty", this is a quality album with some flaws. Despite the flaws, "Hiss Spun" introduces plenty of new moves that makes it well worth checking out.

Read more:
10 best Chelsea Wolfe songs ->
Doom metal – the ultimate genre guide ->
Soliloquium, Swedish doom metal (Bandcamp) ->