Ulver is an ever-morphing act that has been successful, or at least moderately so, in every experiment they've tried out. They've done everything from black metal to acoustic folk, movie soundtracks and electronic music. "The Assassination of Julius Ceasar" is once again something completely different, as Garm and friends are exploring synth pop (with a twist) on it. Don't miss my list of the 15 best Ulver songs.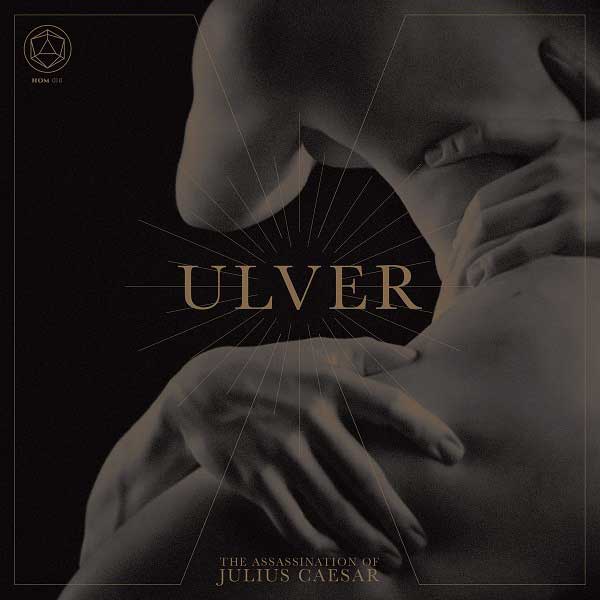 Being a big fan of Depeche Mode, as well as Garm's voice, I was excited when I heard the single "Nemoralia". It was surprising how well it all glued together, and how contemporary Ulver sounds on this record. Much of their electronic material are in the form of movie soundtracks, or at least in a format that's best listened to as full albums. "The Assassination of Julius Ceasar", on the other hand, is pop, and gloriously so.
Garm's vocals drive songs with varied moods
Much like on "Shadows of the Sun", the closest Ulver previously came to this sound, Garm sounds great. There are less extravagant parts than usual, and his voice sounds great in this more restrained range. The range of moods is quite vast, as some parts feels like a more driven version of "Shadows of the Sun" ("So Falls the World" and "Angelus Novus"), and others go in a sensual Depeche Mode direction ("Nemoralia", "Southern Gothic" and "Transverberation").
"The Assassination of Julius Ceasar" tracklist

1. Nemoralia
2. Rolling Stone
3. So Falls the World
4. Southern Gothic
5. Angelus Novus
6. Transverberation
7. 1969
8. Coming Home
"The Assassination of Julius Ceasar" is another successful experiment
The core songwriting is very strong, and varied enough to keep my attention throughout. Despite the accessabilility and relatively short running time (43 minutes), I find myself listening to the full album, rather than individual songs. It's fantastic how Ulver seemlessly can switch styles like this over and over again. This is one of my favorites in their discography for sure, so I just hope they keep experimenting.
Read more:
Music articles ->
Music reviews ->
15 best Ulver songs ->
Soliloquium, swedish doom metal (Bandcamp) ->